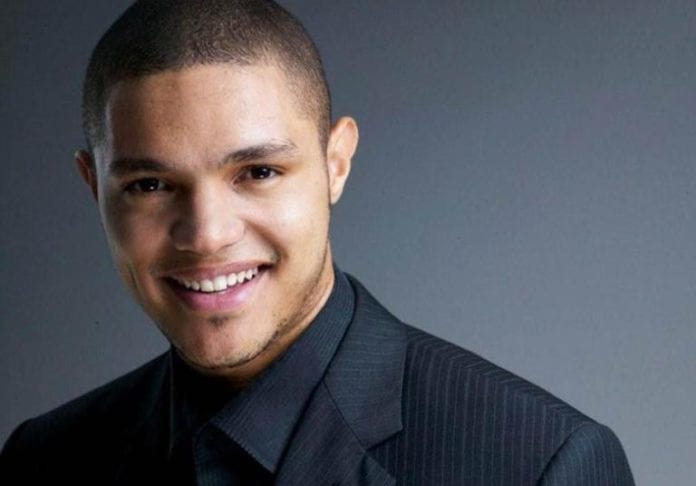 image source
Comedy has taken this function to a new level. Entertainment makes the world a better place for everyone. It not only entertains, but it also leaves a lasting smile and glow on the audience's faces. The comedy industry in South Africa has grown as people spend their weekends and free time at comic shows. South Africa's numerous comedy performances conducted every other day have spawned some of the country's funniest comedians.
In this feature, we examine the lives and careers of the country's best comedians, including how they got started, their rise to popularity, and where they are now. The South African comedy business has produced some of the best comics of our time, including Trevor Noah, Nik Rabinowitz, and Tats Nkonzo, with many more on the way.
1. Trevor Noah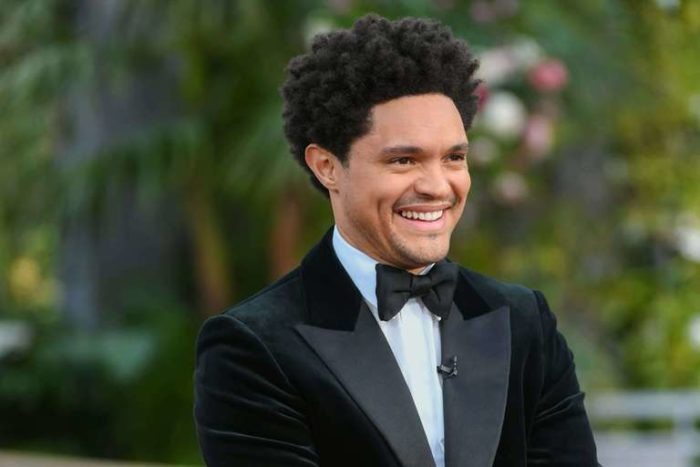 Trevor Noah image source
Date Of Birth: 20 February 1984
Age: 37
Net Worth: $40 million
Active Since: 2002 to date
Best Known For: The Daily Show
Other Career Endeavors: Television Host, Producer, Writer, Actor, and Political Commentator
Many people have mistakenly assumed Trevor Noah was an overnight sensation since they only learned about him after he had sold out concert halls in both his own country of South Africa and abroad. However, the reality about this amusing South African comic is that he has been working since he was a teenager.
Trevor's career in the entertainment sector began in South Africa when he was about 18 years old, in 2002. His acting debut was in a cameo appearance on the set of the iconic South African soapie Isidingo. Then came Noah's Ark, his own radio show that aired on YFM, Gauteng's most popular youth radio station. Later, he gave up radio hosting and acting to focus on comedy, performing with some of South Africa's top comedians, including David Kau, Riaad Moosa, Kagiso Lediga, Darren Simpson, Barry Hilton, Marc Lottering, and Nik Rabinowitz. Paul Rodriguez, Dan Ilic, Carl Barron, and Paul Zerdin are among the worldwide comedians with whom the South African native has crossed paths.
Trevor has progressed in leaps and bounds since his rise to popularity. His career does not appear to be slowing down anytime soon, based on what we've seen from him over the last three years. Trevor's accomplishments in the entertainment industry are extensive; he has worked as a host for the South African Broadcasting Corporation, finished second in the fourth season of Strictly Come Dancing, and hosted the DStv show Tonight with Trevor Noah from 2010 to 2011. In 2014, the South African native was named Senior International Correspondent for The Daily Show, and in 2015, he took over as host from Jon Stewart. In 2016, he published the book Born a Crime, and in 2021, he will host the Grammy Awards.
Trevor Noah has a devoted following in South Africa and abroad, and it's no wonder that he's sold more DVDs than other comedians of his caliber on the African continent.
2. Nik Rabinowitz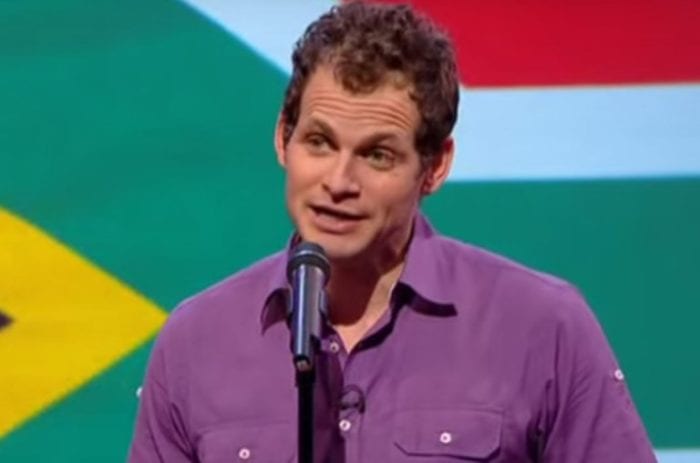 Nik Rabinowitz image source
Date of Birth: 3rd of October 1976
Age: 45
Net Worth: $6 million
Active Since: Nil
Best Known For: The Week That Wasn't
Other Career Endeavors: Actor and Author
Nik Rabinowitz is a South African who graduated from university with an afro hairdo and a business degree, and he believes the two do not combine. This is precisely what prompted him to make the conscious decision to pursue a career in stand-up comedy. The University of Cape Town graduate began modestly but quickly rose to notoriety thanks to his dead-on impersonation of Desmond Tutu.
So far, the well-known South African comedian has made a slew of guest appearances on popular comedy shows, including the BBC panel show Mock the Week. He's now hosting Week That Wasn't on 702 Talk Radio. Rabinowitz has also been on SABC as the host of the Coca-Cola Megamillions Gameshow, and he has performed in nations such as Zimbabwe, the United Kingdom, Holland, Canada, Australia, and the United States of America. The peak of his worldwide performances was captured at London's Royal Albert Hall, where he put on a spectacular performance.
The South African comedian has only appeared in one film, Material, from 2012. His first book, South Africa: The Long Walk to a Free Ride, was released earlier that year.
2. Loyiso Gola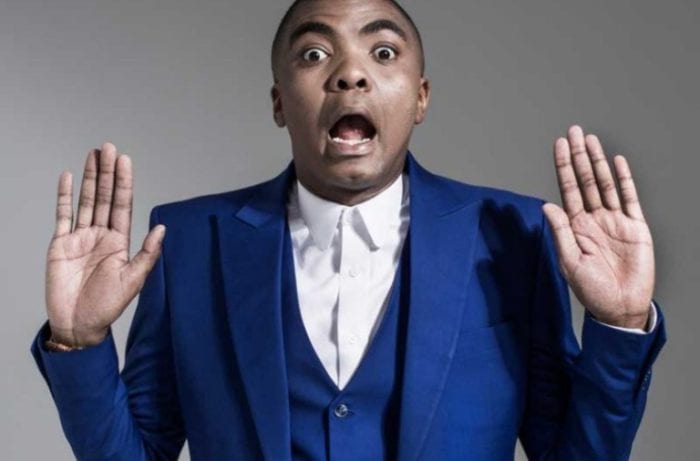 Loyiso Gola image source
Date Of Birth: 16 May 1983
Age: 38
Net Worth: $6 million
Active Since: 2002 to present
Best Known For: Late Nite News with Loyiso Gola
Other Career Endeavors: Acting and Hosting
Loyiso Gola, one of South Africa's best comedians, is responsible for anchoring and co-creating Late Nite News with Loyiso Gola, a famous late-night satire news TV programme that has aired on eNCA and e.tv since 2010. His career as a stand-up comedian started in 2002. He once appeared as Marc Lottering's opening act at his alma mater, and his theatre teacher introduced him to the Cape Comedy Collective when he was 17 years old. Loyiso Gola expanded his wings and began performing frequently with the group after shadowing experienced stand-up comedians.
He's been a mainstay on the South African comedy circuit since 2006, performing in various one-man shows and appearing in a number of international comedy festivals. The comedian's one-man show Loyiso Gola for President, which he performed in 2007, earned him the Best Breakthrough Comedy Act award at the South African Comedy Awards.
4. Marc Lottering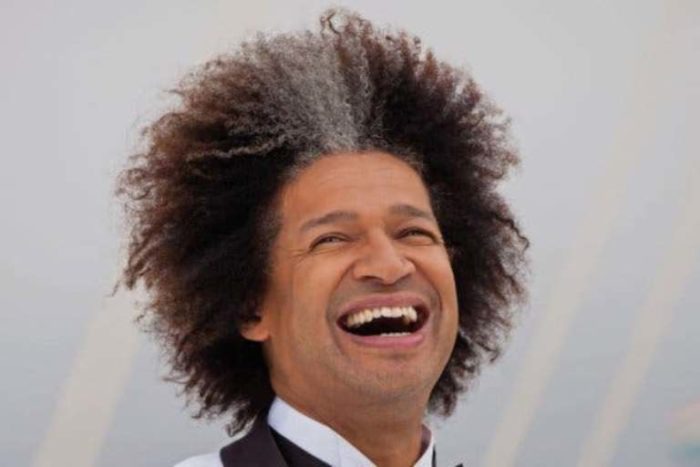 Marc Lottering image source
Date of Birth: 4 December 1967
Age: 53
Net Worth: $2 million
Active Since: 1997–present
Best Known For: Not A Musical
Other Career Endeavors: Television
Marc Lottering has earned a well-deserved place among the finest South African comedians of our time after more than two decades in the business. Lottering initially appeared in the 1997 show After the Beep, which marked his public debut. Following several performances, he began to receive honors, the most prominent of which was his Best Actor in a Comedy award from the Vita Awards in 2001. He has gotten a slew of other honors.
Marc appeared in the show Bafunny Bafunny at the Royal Albert Hall in 2010. Aunty Merle the Musical, a musical he staged in 2017 with original music and a complete ensemble, played for three seasons in Cape Town (all sold out). It also had a one-season run in Joburg two years later in 2019, which was well-received by viewers. His stand-up performance, Not A Musical (created by him), debuted in Joburg the same year and then traveled to Cape Town. Marc has continued to amuse audiences all over the world with his one-man shows that he writes himself. He has a cult following that can't get enough of him.
5. Riaad Moosa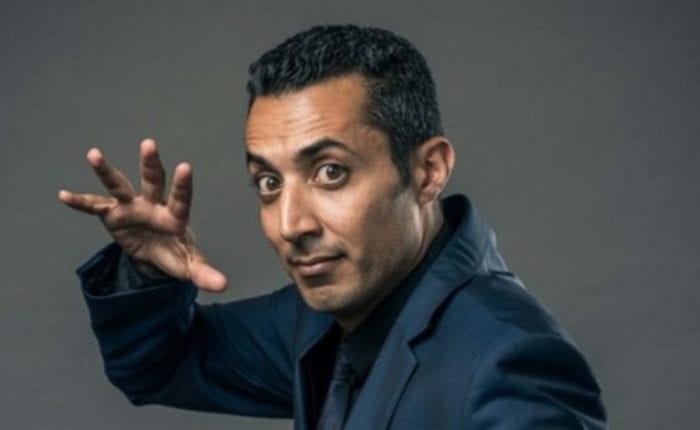 image source
Date of Birth: 18th June 1977
Age: 44
Net Worth: $7 million
Active Since: 1999–present
Best Known For: Mandela: Long Walk to Freedom
Other Career Endeavors: Actor and Physician
Medicine and humor are two completely separate areas, and it's impossible to imagine a medical doctor having what it takes to be a famous comic actor, yet comedian Riaad Moosa's narrative disproves this belief. Moosa, a graduate of the University of Cape Town Medical School, completed his internship in a Gauteng hospital and graduated from UCT Medical School with a doctorate in medicine. After three years in practice, the good doctor changed his mind and decided to pursue a career in comedy.
With that stated, we must recognise that Dr. Riaad Moosa began performing stand-up comedy during his 400 level at UCT Medical School, when he would often perform at the Cape Comedy Collective's free workshop, Comedy Lab. Since then, he'd featured in a slew of comedy shows across the country, winning a slew of honors and plaudits in the process. Most of his one-man shows, including Three Wise Men and Three Wiser Men, as well as Strictly Halaal and Riaad Moosa for the Baracka, were completely sold out. His Doctor's Orders Tours have been extremely successful around the country, as has his What's Next at the Baxter Theatre presentation.
6. David Kau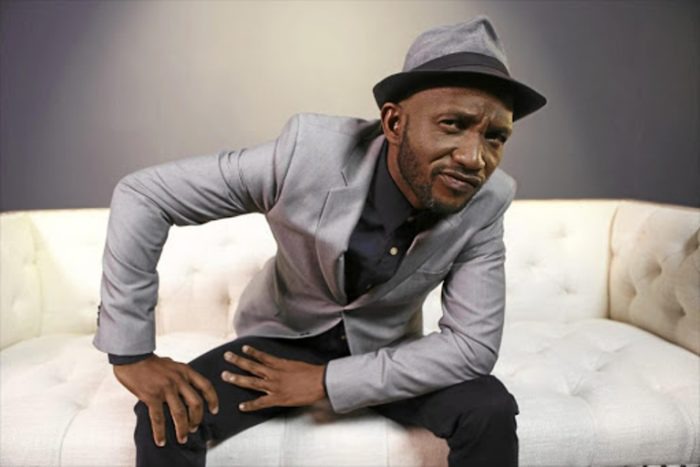 David Kau image source
Date of Birth: 18th April 1978
Age: 43
Net Worth: $5 million
Active Since: 1998 to date
Best Known For: The Rainbow Nation Tour
Other Career Endeavors: Comedian and MC
Even though he is now considered as one of South Africa's best comedians, David Kau did not start out on the right foot; in fact, he is a late bloomer, having begun his profession at the age of 32. In 2001, he performed in the Just For Laughs Comedy Festival in Montreal, Canada, representing his home country of South Africa. Another highlight was his appearance on Globecom, a comedy event in which he performed alongside veterans from Australia, Europe, and Canada.
Kau also has his own one-man show, The Rainbow Nation Tour, which he wrote. He presented The Peoples Comic, a politically astute comedy, a few years after his debut in 2000. Since then, he's been a part of The Phat Joe Show, Heavyweight Comedy Jams, Comedy Black Out, Pure Monate Show (PMS), and a slew of other shows.
7. Barry Hilton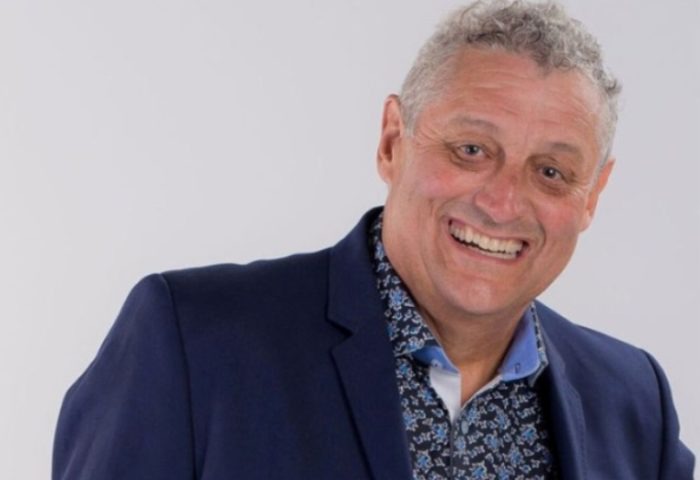 Barry Hilton image source
Date of Birth: 29 January 1956
Age: 65
Net Worth: $1 to $5 million
Active Since: 1983–present
Best Known For: Nou Gaan Ons Braai
Other Career Endeavors: Television Personality, Actor, and Motivational Speaker
David Barry Hilton, sometimes known as "The Cousin," is unquestionably one of South Africa's funniest comedians. His audience adores him because of his refreshing take on a variety of themes and his clean sense of humour. He began his career as an electrician before turning to comedy at the age of 26 in 1983. In May of that year, he made his debut at Port Elizabeth's Holiday Inn. Hilton ruled a Cape Town cabaret called the Millionaires Club for the next six months before relocating to Johannesburg, where he became a regular comic at the Jolly Roger tavern.
Hilton has been in a number of live concerts both in South Africa and abroad since becoming famous. The top South African comedian has traveled to the United States, Hong Kong, Vietnam, the United Kingdom, Australia, and New Zealand. Nou Gaan Ons Braai, an audio track of his most famous jokes, was recorded by him. He opened his virtual store selling Braai items in 2012, and his YouTube video, Nou Gaan Ons Braai, is approaching one million views. Hilton has also done some television work, is involved in the film industry, and has a large number of advertisements.
8. David Kibuuka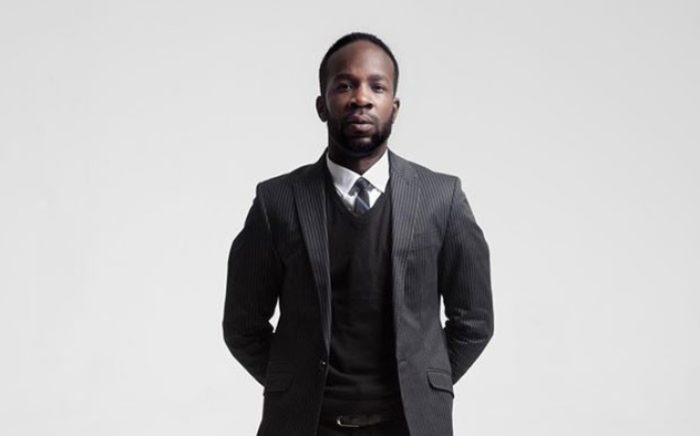 David Kibuuka image source
Date of Birth: 1980
Net Worth: $19 million
Active Since: Nil
Best Known For: David Wasn't Built in a Day
Other Career Endeavors: Writer and Producer
David Kibuuka is a Ugandan-born South African comedian. He rose to prominence after starring in the MTV film Bunny Cho, which received critical acclaim around the world. David has been involved in humor since he was a child, first with the Pure Monate sketch program and then working as a comedy writer and reporter for the Late Night News. David piqued the curiosity of South African comedy fans in 2011 when he presented his stand-up comedy, David Wasn't Built in a Day. He was nominated for the prestigious Standard Bank Ovation award in the category of best comedy program because of the show's original content.
As a supervising writer and producer for the Daily Show, David now collaborates with people like Trevor Noah. As his fan base grows by the day, the comedian's brilliant gags never fail to make people laugh out loud. The comedian has performed in nations such as the United Kingdom, the United States of America, Canada, and many more.
9. Deep Fried Man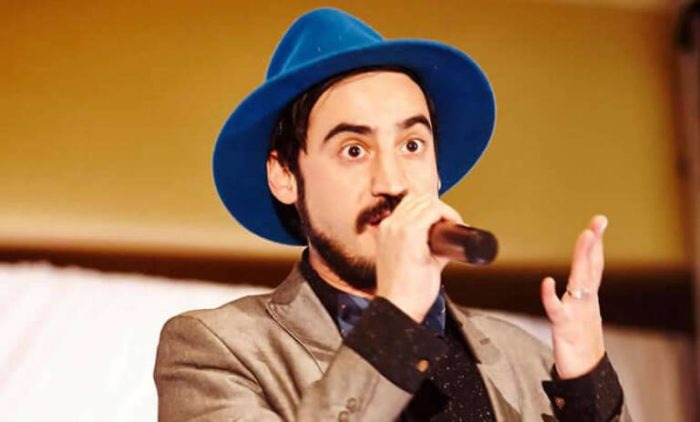 Deep-Fried Man image source
Date of Birth: 9 January 1981
Age: 40
Net Worth: $1 million
Active Since: Nil
Best Known For: Deeply Fried
Other Career Endeavors: Writer, Instrumentalist, and Musician
Daniel Friedman, also known as Deep Fried Man, is a musical comedian. His act is described as "stand-up comedy with a guitar" by him, and his audience agrees. The writer/comedian, who is based in Johannesburg, holds degrees in journalism, philosophy, and theater. Before starting his journalism career, the Johannesburg native was immersed in alternative folk music. After being named co-winner of Joe Parker's 2010 comedy showdown, Daniel made the conscious decision to pursue a career in comedy. He later performed in the 2010 UN Comedy Show alongside both local and international comedians. In January 2011, he won the Best Newcomer Award at the prestigious Annual SA Comic's Choice Awards. He was also mentioned as one of the top South African comedians who use Facebook to promote themselves to the rest of the world. He was selected one of the 200 Young South Africans in the Arts & Culture category by the Mail & Guardian in 2012.
10. Tats Nkonzo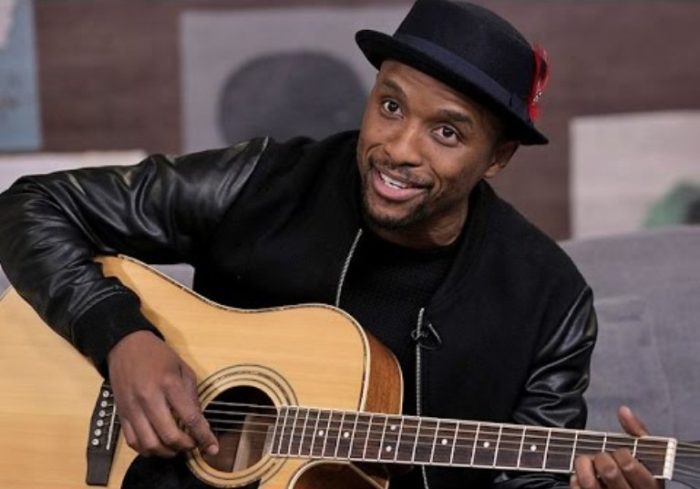 Tats Nkonzo image source
Date of Birth: 19 March 1985
Age: 36
Net Worth: $1 – $5 million
Active Since: 2005 – Present
Best Known For: Hosting SA's Got Talent
Other Career Endeavors: Singer and TV Personality
Tats Nkonzo's unique flavor in stand-up comedy is a breath of fresh air, and he has, without a doubt, won the hearts of millions with his intellect, armory of humor, and guitar. The hilarious actor, who is best known for hosting the e.tv reality show SA's Got Talent, has established himself as a force to be reckoned with in the South African comedy industry. In 2005, he competed in M-Idols Net's South Africa reality show and placed among the top 24 finalists. In 2008, he received his big break on the set of SABC1's So You Think You're Funny!, a reality show in which he was one of the top eight contestants. Tats was a musical section host on Late Nite News with Loyiso Gola in 2012. At the Market Theatre in Johannesburg, the Baxter Theatre in Cape Town, and the Monte Casino Pieter Torien Theatre, he has given outstanding performances.
Tats had been performing on stage for three years when he put on his first one-man show, Can't Tats This. He was a member of the first Blacks Only DVD, won the BlackBerry Breakthrough Act Award, and hosted Comedy Central Presents... Live and Uyangithanda na? The South African comedian is well known for his appearances on the game shows I Love South Africa and Give Me That Bill Mzansi.
NOTE:
This Content/ Biography Published here is well researched and 100% from trusted Source.. 
DISCLAIMER!!: This Content Is For Knowledge Reason, Don't Hesitate to Reach Out to Us for Any Correction || Suggestion || Copyright Infringement!!
Share this unique article across all social media platforms and please don't forget to maintain social distance, wear your face masks, wash your hands regularly with sanitizer for prevention is better than cure.
Thanks for reading, the topics covered here are available for positive progress and critical assessments. Please do well to drop a comment below and share the article with as many as possible as possible
Upcoming South African Comedians To Watch Out For
Apart from the top funniest comedians in South Africa mentioned above, there is still quite a good number who are at the periphery of hitting their breakthrough.
1. Mpho Popp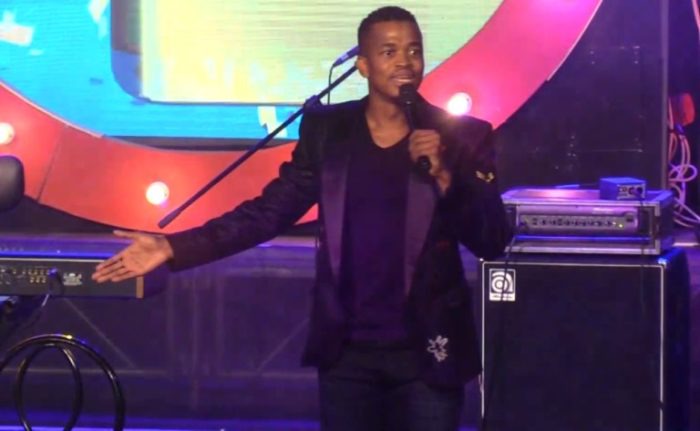 Mpho Popp image source
Mpho Popp has been part of the SA comedy scene for several years and the highlights of his profession include participating in the country's comedy contest, So You Think You Funny!. In 2015, he lit up the Gold Reef City's Lyric Theatre with his one-man show, Exhibit A, and took part in SABC 3's Strictly Come Dancing contest.
2. Skhumba Hlophe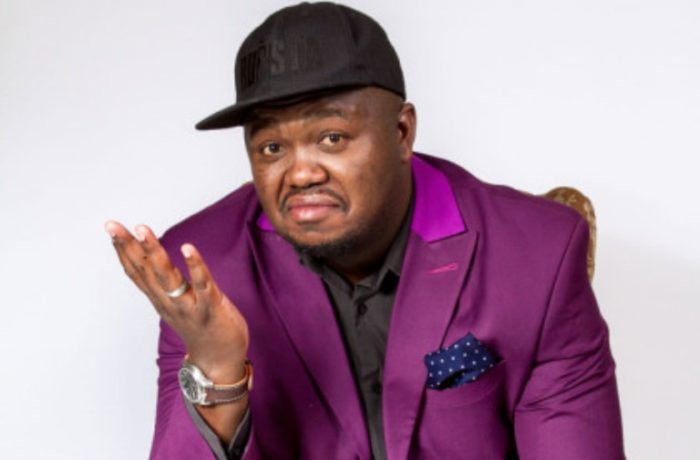 Skhumba Hlophe image source
Also called Big Banger, Skhumba Hlophe is a South African comedian that doubles as an actor. He also has a finger in television where he functions as a presenter. Apart from his comedy gigs, Big Banger's best-known role is playing Dlamini on the set of the feature movie, Taxi Ride. The SA native is a hard worker and just might hit the list of the top comedians in the country before long.
3. Tumi Morake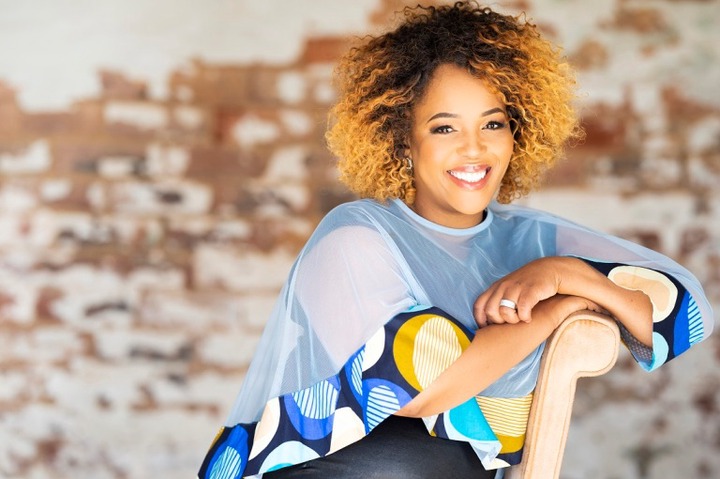 Tumi Morake image source
Tumi Morake is a female comedian, writer, actress, and presenter. The Wits University alum has achieved remarkable feats which include being the first female comic of SA origin to stage a one-woman show called Seriously, Celeste. She has appeared in So You Think You're Funny!, performed in a Durban church, put up a remarkable performance at the Blacks Only Comedy, and many more. This funny lady is definitely one to look out for in the SA comedy Industry as she is obviously gunning for the top.
4. Khanyisa Bunu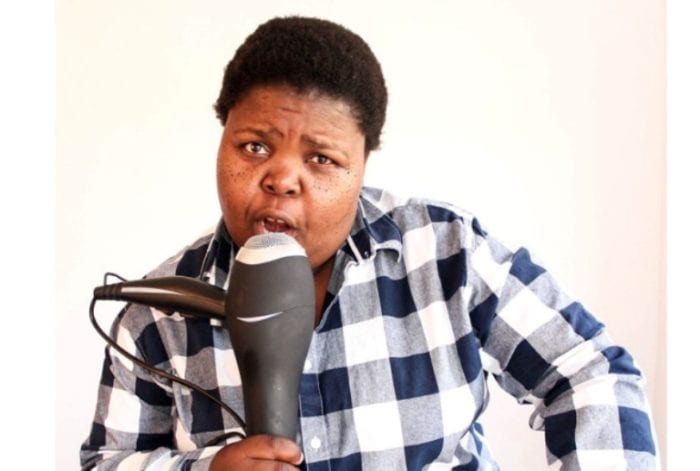 Khanyisa Bunu image source
A comedian and actress, Khanyisa Bunu has displayed admirable skills on both television and comedy sketches that have set her audience rolling on the floor with laughter. The lady is one South African comedian that does not hold back on the stage. Bunu has received kudus from viewers who have tagged her act as spot on. However, the SA native's jokes and skits are strictly meant for grown-ups as they are tagged X-rated.
Khanyisa brings to the stage a unique sense of humor that has served as an inspiration to young and upcoming talents. The comedian tends to keep a straight and serious face even when dishing out the funniest of jokes which sets her apart from others in the field. After over a decade of comedy, the female comic act appears to be on the right track to fame.
5. Shimmy Isaacs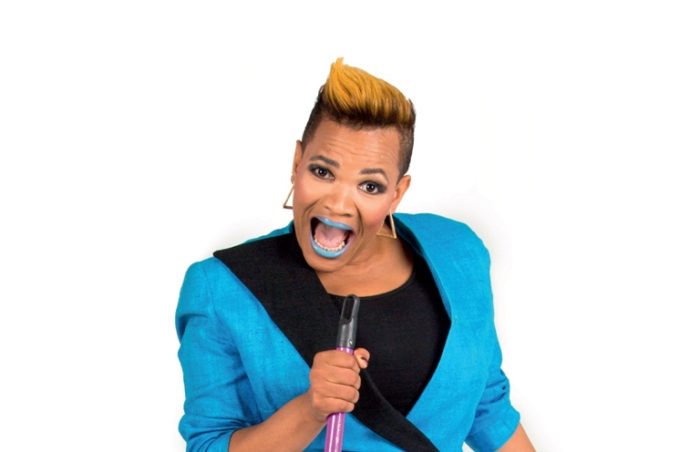 Shimmy Isaacs image source
Born in Worcester, Shimmy Isaacs has been mentioned among the top colored female comedians of South African origin. She is one lady that displays a rare kind of boldness while entertaining on stage. Isaacs has some very funny and witty lines that don't fail in bringing a smile to a sad face. Apart from her gigs in the comedy industry, the Worcester native is also talented in acting and has done some remarkable work as a producer. An AFDA Film School alum, Shimmy has always been a regular at Cape Town Comedy Club.
Content created and supplied by: josethewriter (via Opera News )
Opera News is a free to use platform and the views and opinions expressed herein are solely those of the author and do not represent, reflect or express the views of Opera News. Any/all written content and images displayed are provided by the blogger/author, appear herein as submitted by the blogger/author and are unedited by Opera News. Opera News does not consent to nor does it condone the posting of any content that violates the rights (including the copyrights) of any third party, nor content that may malign, inter alia, any religion, ethnic group, organization, gender, company, or individual. Opera News furthermore does not condone the use of our platform for the purposes encouraging/endorsing hate speech, violation of human rights and/or utterances of a defamatory nature. If the content contained herein violates any of your rights, including those of copyright, and/or violates any the above mentioned factors, you are requested to immediately notify us using via the following email address operanews-external(at)opera.com and/or report the article using the available reporting functionality built into our Platform See More