A beautiful young woman took to Twitter to share an incredible milestone in her life, she bought her first car. However, people let it be known that her car was tinier than her.
She bought a little Kia, this is the car that a lot of university students buy. Or young people who are just starting out in their careers. It so normal to see young people with these cars.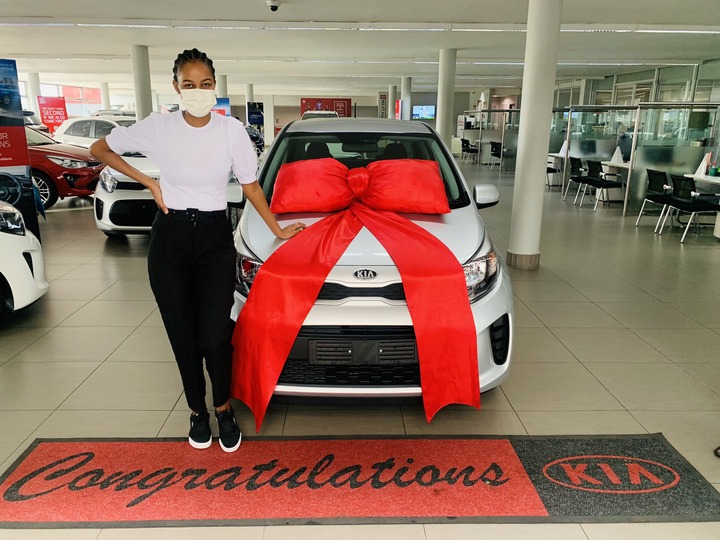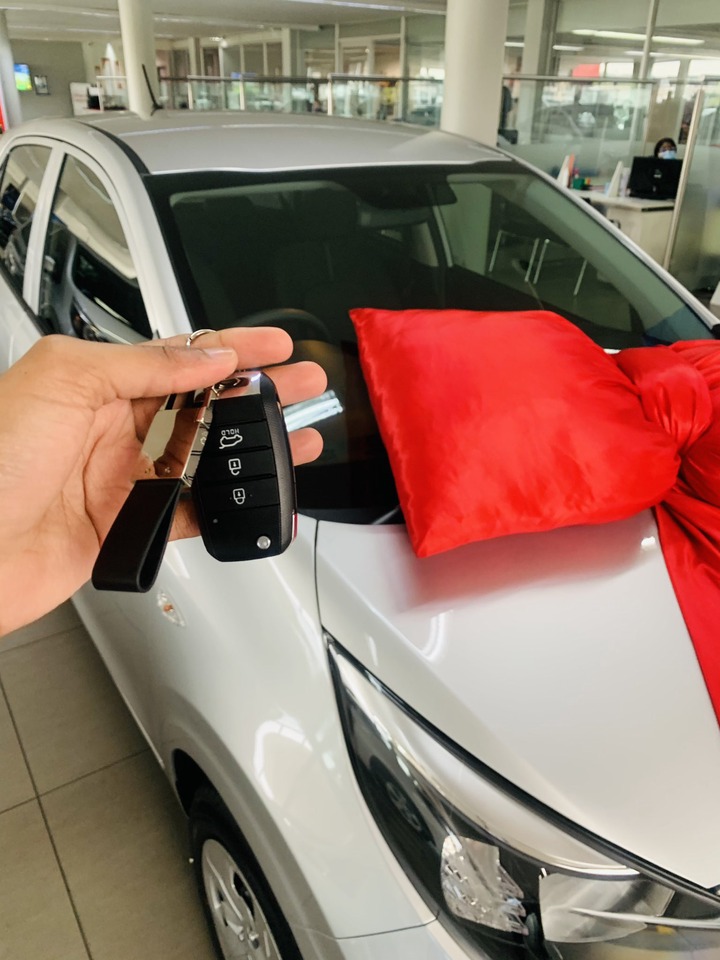 @mvsegx posted the pictures of her new car on her Twitter account and captioned it. "my first baby." In the comments, there were a lot of people congratulating her on reaching that milestone. However, there were some critics who made fun of her car.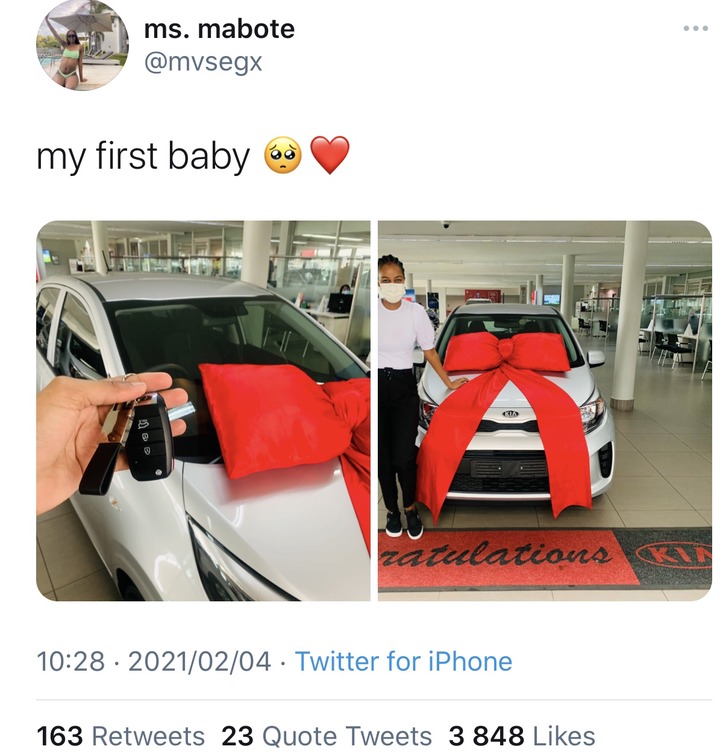 @ZamaKhumalo commented this on the tweet, "You are bigger than your car. Lol."
Her car looks a lot smaller than it actually does in person. So that is what sparked most of the jokes about her being bigger than her car.
Nevertheless, she bought herself a car, and that is a huge achievement for her. Most of the people who criticized her car, probably don't even have cars. So all of these nasty comments shouldn't matter.
Content created and supplied by: Sanelem_ (via Opera News )