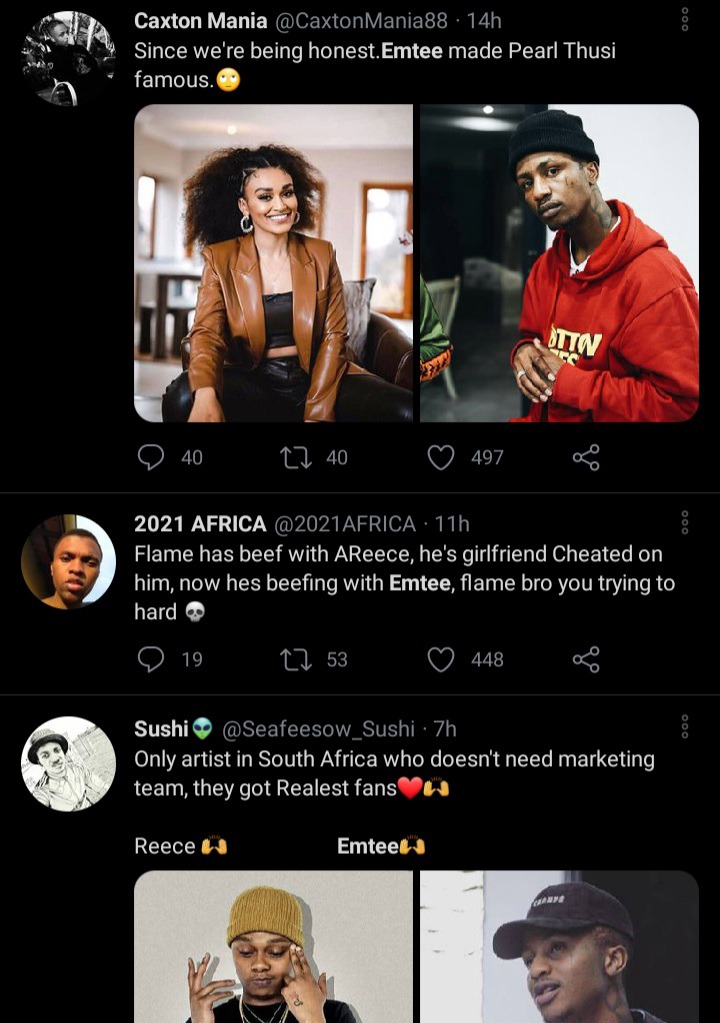 Yesterday Emtee trended on the number one spot in Twitter, it looks like fans were hyping him. They were thanking him, while others were being negative. @CaxtonMania88 tweeted "Since we're being honest. Emtee made Pearl Thusi famous.(with one rolling eyes). The tweet was followed by comments that was made by a lot of people, some were against Pearl and some were against Emtee.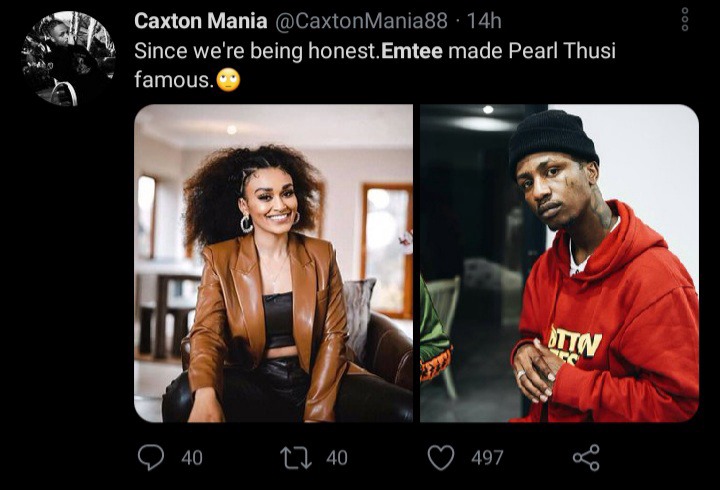 Although some people were defending Pearl Thusi, others were also defending Emtee. People started saying they knew Pearl because of Emtee, but Pearl was in the industry before Emtee.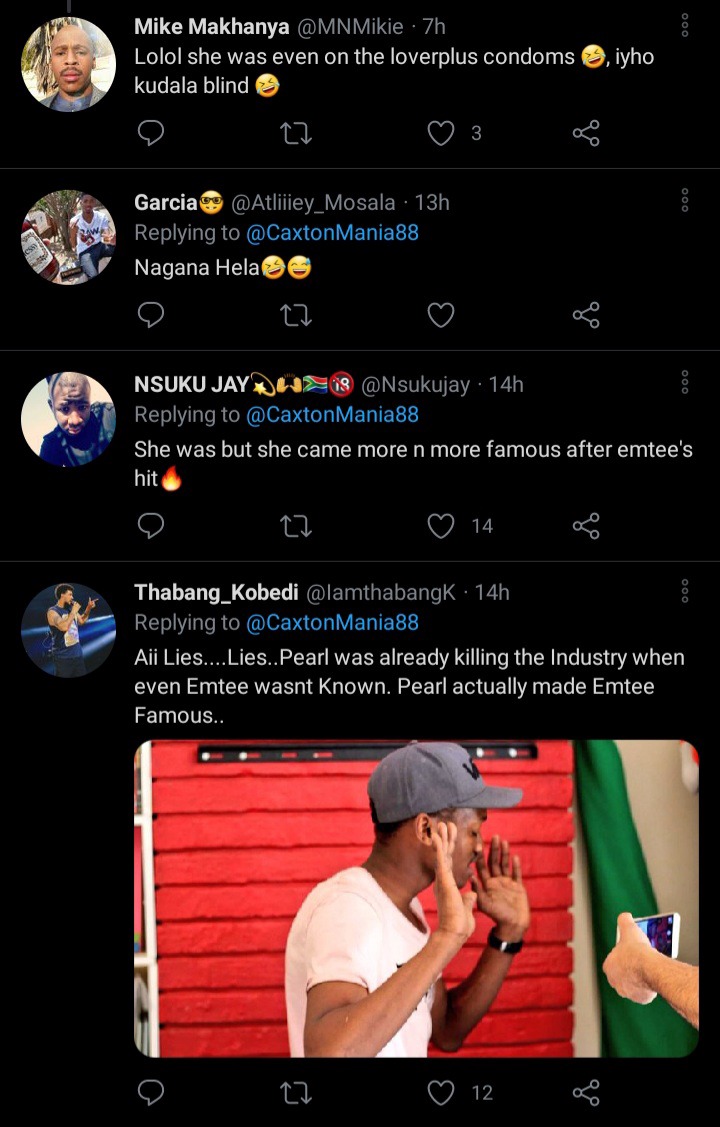 @lamthabangk tweeted "Aii Lies...Lies..Pearl was already killing the industry when even Emtee wasn't known. Pearl actually made Emtee Famous.."
@Nsukujay replied to the post "She was but came more n more famous after Emtee's hit(with one fire emoji)". It looks like the person that posted this tweet believes that Pearl Thusi became more famous because of Emtee.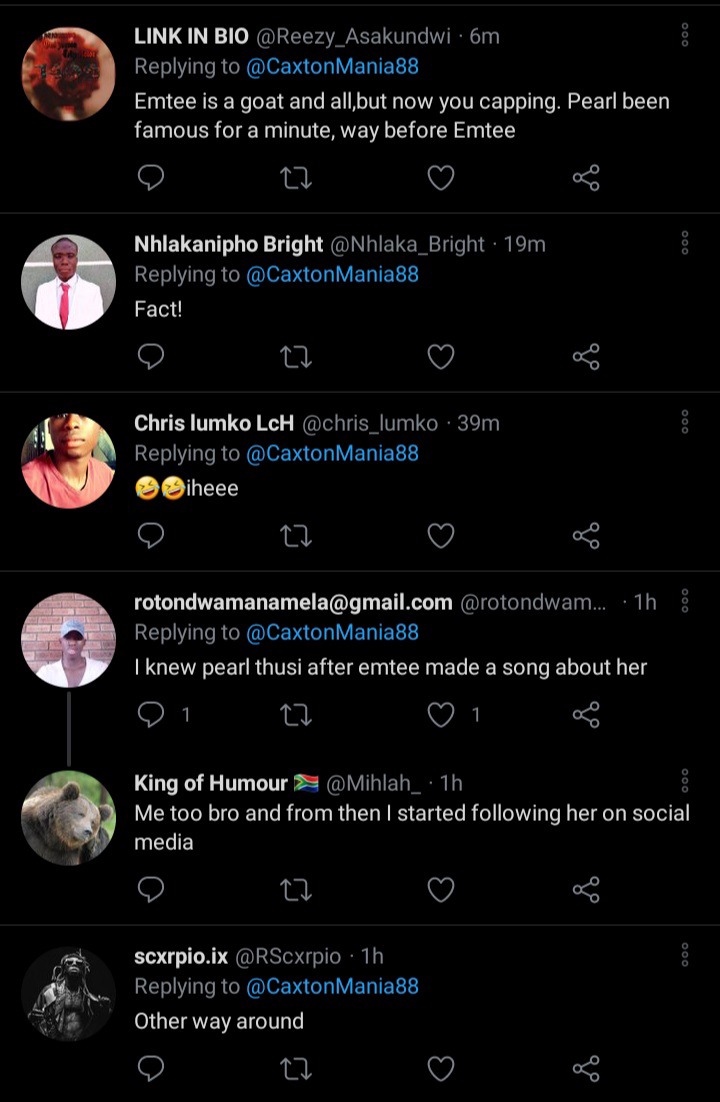 It looks like some people knew Pearl after they heard the Emtee's hit song PEARL THUSI, some strongly and firmly believe that is not true.
Do not forget to mask up in public places, sanitize and keep your distance. Be safe.
Comment, Like And Share!
You Can Follow For More Content
Content created and supplied by: Samshady (via Opera News )