Date: 06/02/21
Source:
https://twitter.com/somizi/status/1357350729313320963?s=19
The country of South Africa is still shocked by the recent events from Somizi Mhlongo. It can not be doubted that Somizi is one of South Africa's biggest and Richest celebrities, to say the least. Hhas proven himself by all the houses he owns and all the fancy clothing he has bought. People continue to envy him. Although he spends is money however way he wants, he is one of the hardest working people South Africa has ever seen.
He shocked South Africa with his latest post on Twitter. Everyone's knows he always posts things that showcase his expensive lifestyle, from his new office to trips in private jets. This time around Somizi Mhlongo became one of the first South Africans to own such a clothing item. Even the richest of the celebrities were scared to even talk about this item.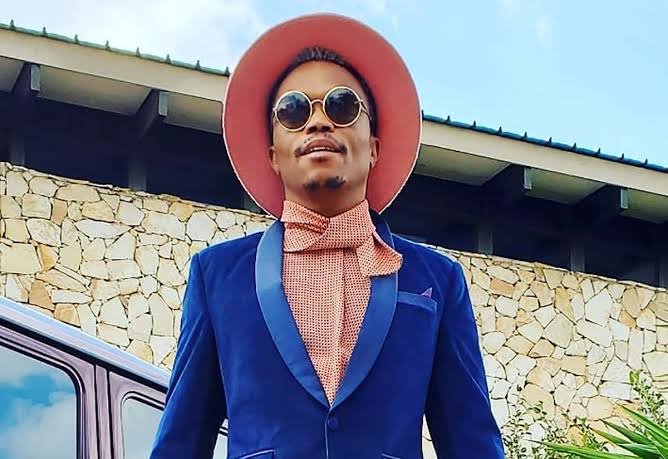 In a tweet on his account, he posted a few shopping bags from South Africa's biggest fashion designer Rich Mnisi. He then blatantly said that he is waiting for his Shibhebani so he just brought clothes for Friday. This was a shock. The Shibelani that he is talking about was trending in Twitter for many days on end as the price tag on it was very hard to believe. Rich Mnisi is known for having expensive clothes but this felt a tad bit too much.
As one can see in the picture above, the Rich Mnisi' Shibhelani cost around R69 000. This is an amazing stretch. The traditional piece of clothing has been in South Africa for ages, they gave made different ones over the years but none of them ever passed the price tag of R5000, then Rich Mnisi came and changed the game. People wondered who would buy such a thing but we all knew Somizi Mhlongo and his life of exclusive clothing will come first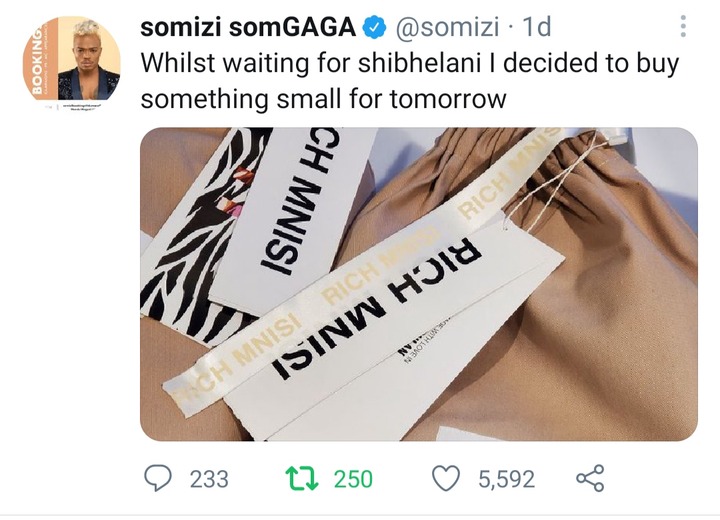 Somizi Mhlongo net worth: Somizi Mhlongo is a South African choreographer, radio personality, and television personality who has a net worth of $5 million. Somizi Mhlongo was born in Soweto, Gauteng, South Africa in December 1972. Somizi earns more than R200 000 a month, something as small as R69 000 does not hurt him at all. This is why he caught the Shibelani.
The country is still waiting to see him receive the Rich Mnisi Shibhelani to are for sure that he actually got it. Most people do not believe that he would spend that much but luckily we know how rich the man really is.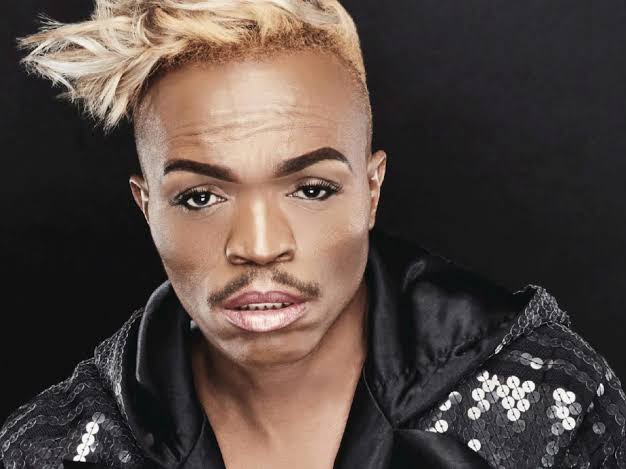 What is your take on the matter? Do you think he is wasting money on this item? Would you buy it if you had the money?
Leave a comment below and please follow me for more insightful news reporting.
Content created and supplied by: Daily-Perspectives (via Opera News )