I've got the best adult cartoons, coming to you from a variety of channels and streaming platforms that collectively deliver hour upon hour of gut-busting entertainment. Thanks to the wonders of animation, each show traverses a limitless expanse of creative terrain, exploring both mature and immature themes through a wildly inventive lens. And when a handful of these very same shows leap onto the big screen, it results in some of the best comedies ever made. Along similar lines, top adult cartoons occasionally make for a legendary video game, and in at least one instance, a popular dipping sauce.
Today, I'm sticking to television and highlighting the 17 best adult cartoons ever made. Some are old, others are new, and all are thoroughly amusing. Watch each one for the first time or watch it again, relishing the unforgettable characters and unique animation style. Laughter and enjoyment are guaranteed.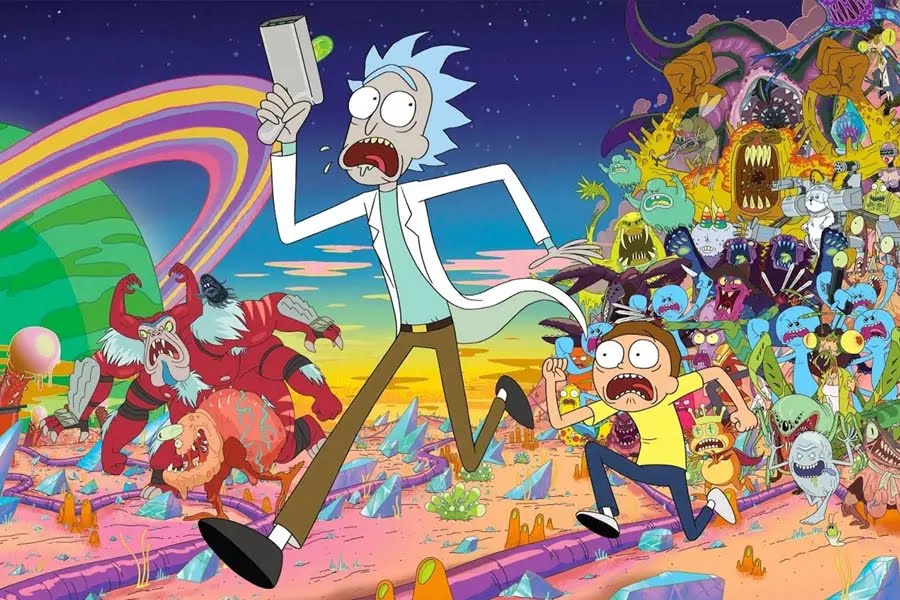 1. Rick & Morty
Few adult cartoons have straddled multiple demographics and captured the modern zeitgeist like this one here. With the universe literally at their disposal, an alcoholic genius named Rick and his grandson Morty traverse time and space to consistently hilarious effect. Just how hilarious, you ask? For your answer, look no further than the impressive 9.3 ratings on IMDb. Meanwhile, the show's cultural impact remains palpable, with a best-selling Szechuan sauce and a range of catchphrases to show for it. Wubba Lubba Dub Dub!
First episode date: 2 December 2013
Program creators: Justin Roiland, Dan Harmon
Writers: Justin Roiland, Dan Harmon, Ryan Ridley, Dan Guterman, Jessica Gao, Jeff Loveness
Creators: Justin Roiland, Dan Harmon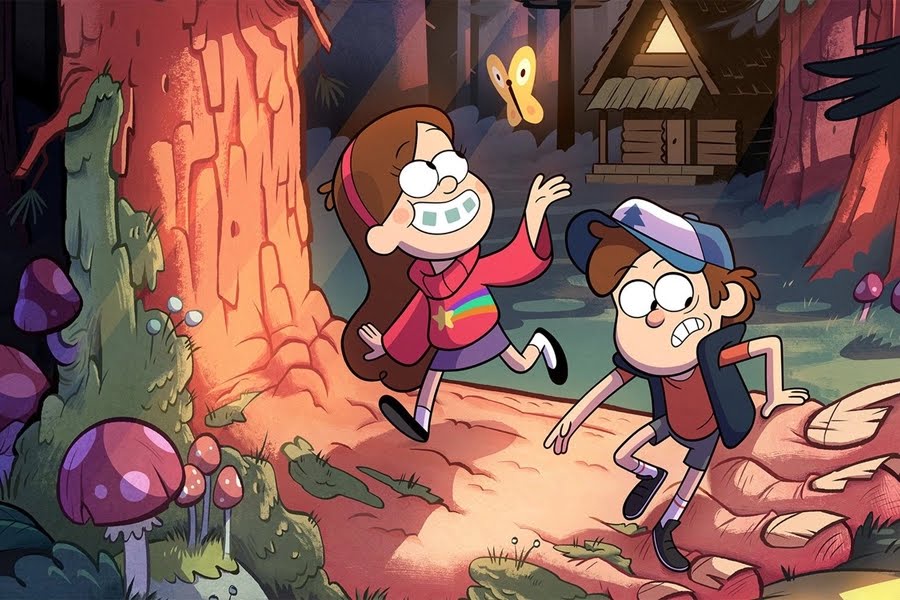 2. Gravity Falls
One of the best animations of the last decade, Gravity Falls highlights the adventures of Dipper and Mabel Pines. The story follows two siblings' journey as they get sent to their great-uncle Stan's shop in Gravity Falls, Oregon for the summer. They think it will be boring, but that all changes when Dipper finds an odd-looking journal in the woods. The story showcases the secrets they learn about Gravity Falls and its rather odd citizens.
First episode date: 15 June 2012
Final episode date: 15 February 2016
Program creator: Alex Hirsch
Animators: Rough Draft Korea Co., Ltd. Digital eMation, Inc. Yearim Productions Co., Ltd.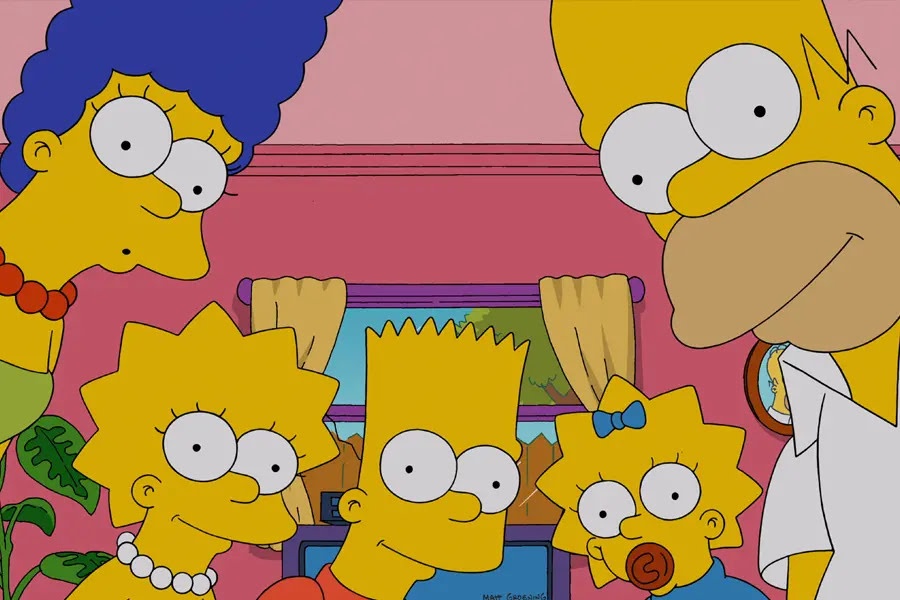 3. The Simpsons
More than one of the best adult cartoons of all time, "The Simpsons" is a contender for the best show ever made, period. Well, the first nine (or ten) seasons, that is. Afterward, it starts to go downhill in a major way. Depicting the escapades of Homer, Marge, Bart, Lisa, and Maggie, the best episodes of this massively influential series deliver "Inception"-level layers of satire, with jokes that are as pointed now as they were over twenty years ago. Timeless is the operative word here. "The Simpsons" did it, indeed.
First episode date: 17 December 1989
Program creator: Matt Groening
Cast: Hank Azaria, Harry Shearer, Dan Castellaneta, etc.
Writers: Matt Groening, Dan Castellaneta, Conan O'Brien, etc.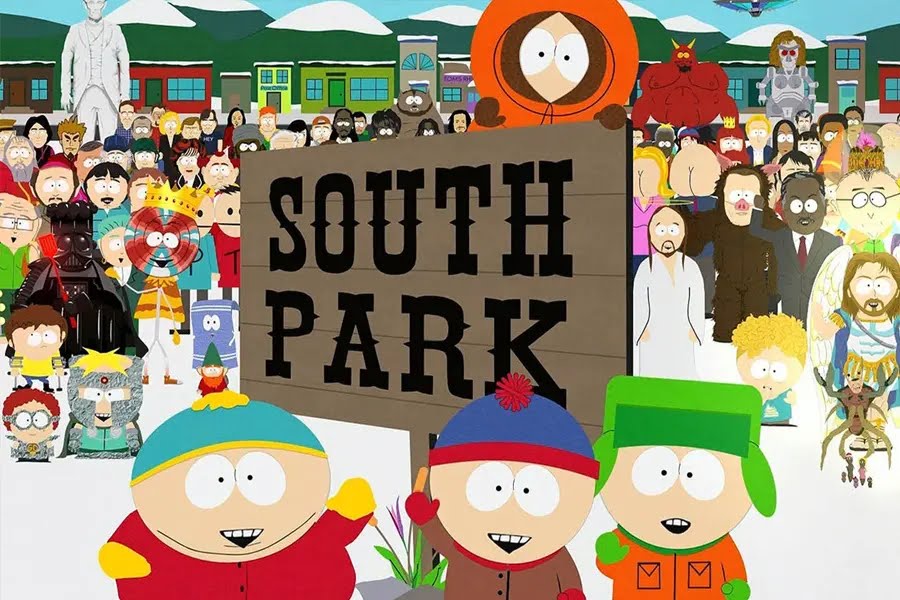 4. South Park
If modern satire went by any other name, that name would be "South Park." Since 1997, the flagrantly funny adult cartoon has put every facet of society in its crosshairs and hit the bullseye more often than not. Even after 22 seasons, creators Trey Parker and Matt Stone still manage to pull off a handful of brilliant episodes. Who knew that four foul-mouthed grade-schoolers could render such lasting cultural impact (for better or worse)?
First episode date: 13 August 1997
Cast: Trey Parker, Matt Stone, April Stewart, Isaac Hayes, etc.
Program creators: Trey Parker, Matt Stone
Writers: Trey Parker, Matt Stone, Jonathan Kimmel, etc.
Number of Seasons: 23
Country: USA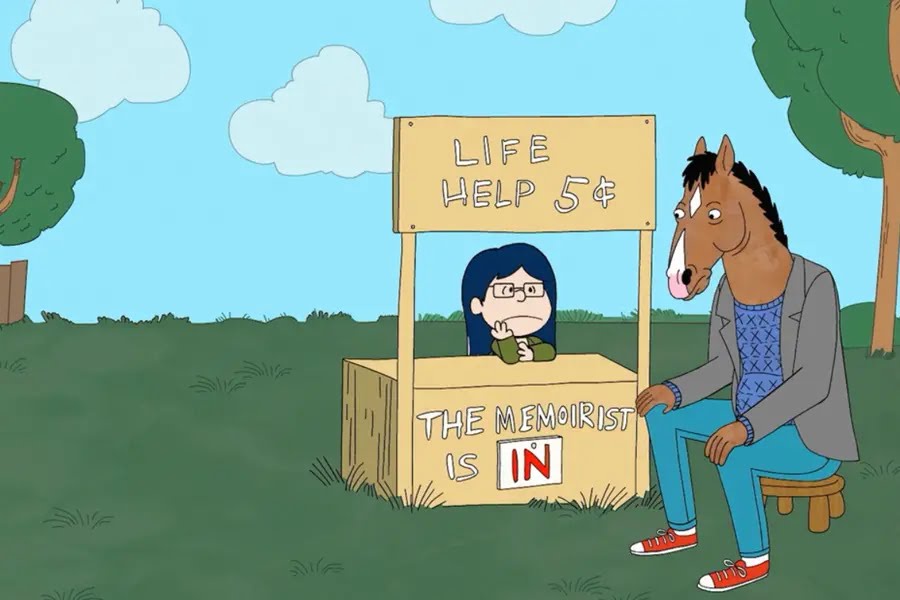 5. Bojack Horseman
Netflix's first adult cartoon is arguably still the streaming platform's best, depending on who you ask. Set in a world where talking animals and humans co-exist, it tells the story of Bojack Horseman, a once-popular TV star who now lives in a state of perpetual malaise. As Bojack navigates his way through Hollywood in search of love, success, and a reason for being, show business gets satirized from every conceivable angle.
First episode date: 22 August 2014
Final episode date: 31 January 2020
Program creator: Raphael Bob-Waksberg
Writers: Raphael Bob-Waksberg, Mehar Sethi, Kate Purdy, Joanna Calo, Elijah Aron, Laura Gutin, etc.
Number of Seasons: 6
Country: USA
6. Archer
On the surface of things, "Archer" appears to be an animated spy saga with comedic elements. Then you actually watch it and realize any semblance of danger takes a constant back seat to all the hilarious personalities. At the heart of the series is Archer himself, a perennial bachelor and experienced spy, who occasionally kills bad guys when not getting drunk or trying to score. The 10th season is slated to drop later this year.
First episode date: 17 September 2009
Writers: Adam Reed
Program creators: Adam Reed, Matt Thompson
Number of Seasons: 10
Country: USA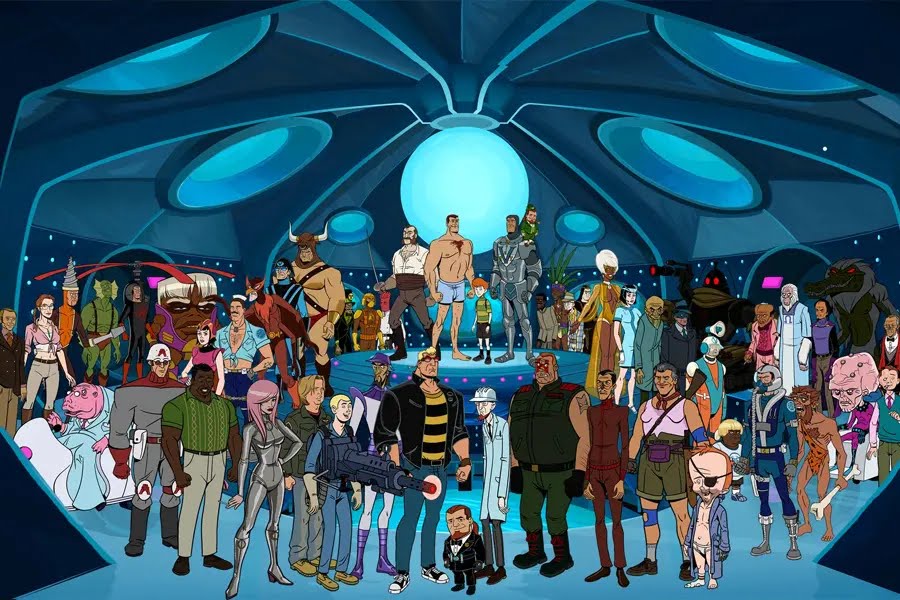 7. The Venture Bros
This adult cartoon kicked off in 2004 and is still going strong, making it the longest-running original series on Adult Swim. Blending comedy and action, it reimagines comic book and pop culture figures through the lens of an ongoing family saga. At the head of the Venture clan is a former boy-genius turned washed-up scientist named Dr. Rusty Venture. When not squaring off against his incompetent arch-nemesis, Venture grapples on the homefront with a crazed bodyguard and his two half-baked sons.
First episode date: 16 February 2003
Final episode date: 7 October 2018
Cast: Doc Hammer, Christopher McCulloch, James Urbaniak, etc.
Program creators: Doc Hammer, Christopher McCulloch
Country: USA
8. Samurai Jack
Culling from a range of cultural influences, this animated series follows Samurai Jack as he travels through time and tries to save the world. In addition to its compelling storyline, the show features downright stunning visuals. After the fourth season, it went on a 13-year hiatus before finally wrapping things up in 2017.
First episode date: 10 August 2001
Program creator: Genndy Tartakovsky
Writers: Genndy Tartakovsky, Aaron Springer, Charlie Bean, etc.
Number of Seasons: 5
Country: USA
9. Harley Quinn
The chances are you might have seen Margot Robbie playing the infamous queen of Gotham City in the movie 'Birds of Prey'. If you did, then the Harley Quinn animated series is the one to satisfy all your Batman spin-off needs. As expected, this series focuses on Harley Quinn, who does everything in her power to make Gotham City her own. This is one of the best cartoons for DC comic fans out there.
First episode date: 29 November 2019
Network: HBO Max
Executive producer: Dean Lorey
Genres: Adult animation, Superhero fiction, Dark comedy, Crime novel, Surreal humour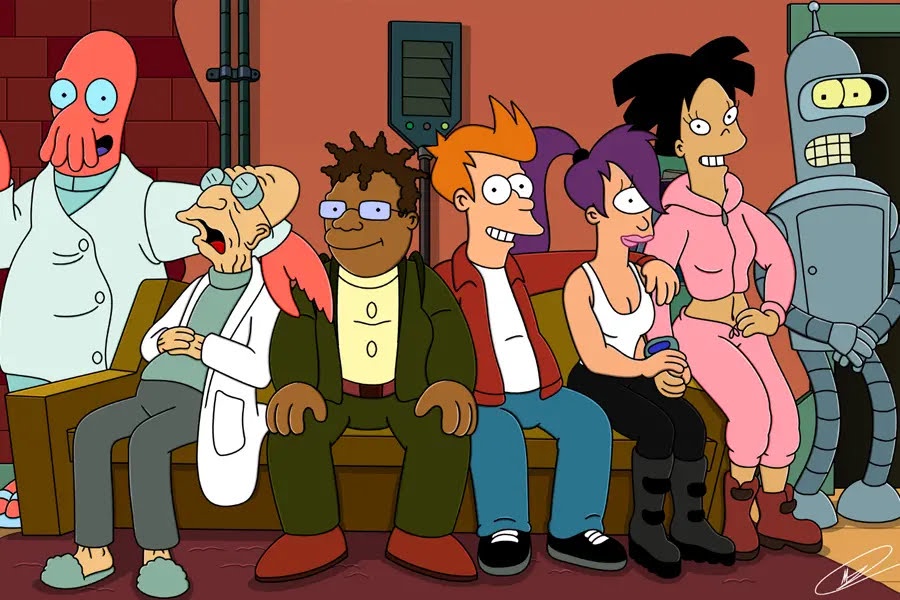 10. Futurama
Ever wonder what the future holds in store? Lots of ridiculousness, if this show from "The Simpsons" creator Matt Groening is anything to go by. It finds a pizza delivery boy named Philip J. Fry waking up in the year 2999. Soon enough, he's falling for a one-eyed ship captain and befriending an alcoholic robot. While this funny cartoon never quite broke through to the mainstream, it retains a very loyal niche following.
First episode date: 28 March 1999
Final episode date: 4 September 2013
Program creator: Matt Groening
Cast: Billy West, John DiMaggio, Katey Sagal, Maurice LaMarche, etc.
Number of Seasons: 7
11. The Boondocks
Aaron McGruder's popular comic strip leapt onto the small screen in 2005, following a black family as they move into an all-white neighbourhood. As prescient now as it ever was, the animated comedy took a no-holds-barred approach toward race relations in modern America. Should you check out this acclaimed Adult Swim cartoon, prepare yourself for some explicit language.
First episode date: 6 November 2005
Program creator: Aaron McGruder
Cast: Regina King, John Witherspoon, Gary Anthony Williams, etc.
Writers: Aaron McGruder, Rodney Barnes
Number of Seasons: 4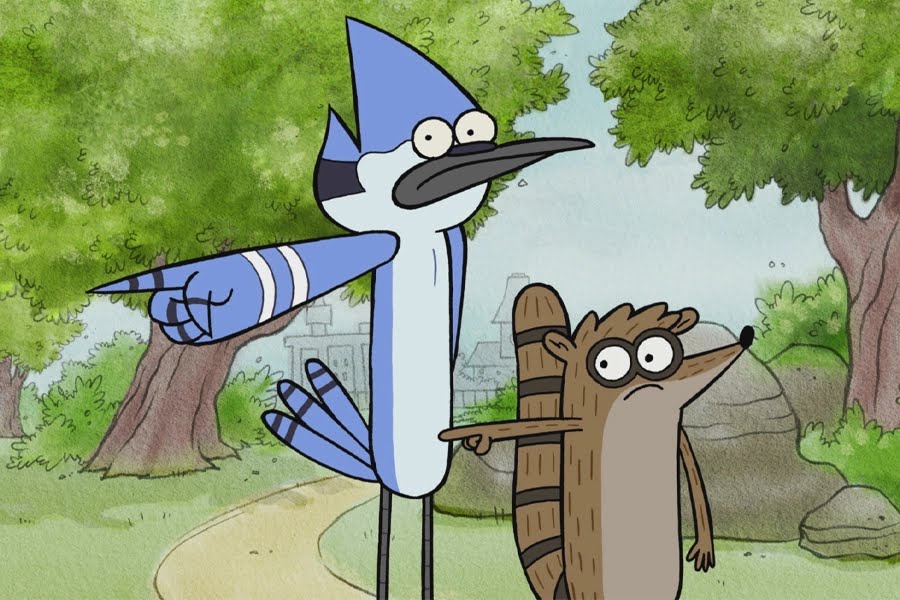 12. Regular Show
Ok so in this one, you got a bird and a racoon as the protagonists. Need we say anything more? The series follows blue jay and raccoon as they pass their time working as groundskeepers as the local park. It's not all shovelling leaves and mowing lawns though, the duo makes use of their time by going on entertaining adventures as they try to stay out of trouble. This cartoon for adults is intelligent, poignant and downright hilarious.
First episode date: 14 August 2009
Final episode date: 16 January 2017
Program creator: J. G. Quintel
Writers: J. G. Quintel, Minty Lewis, Mike Roth, Toby Jones, etc.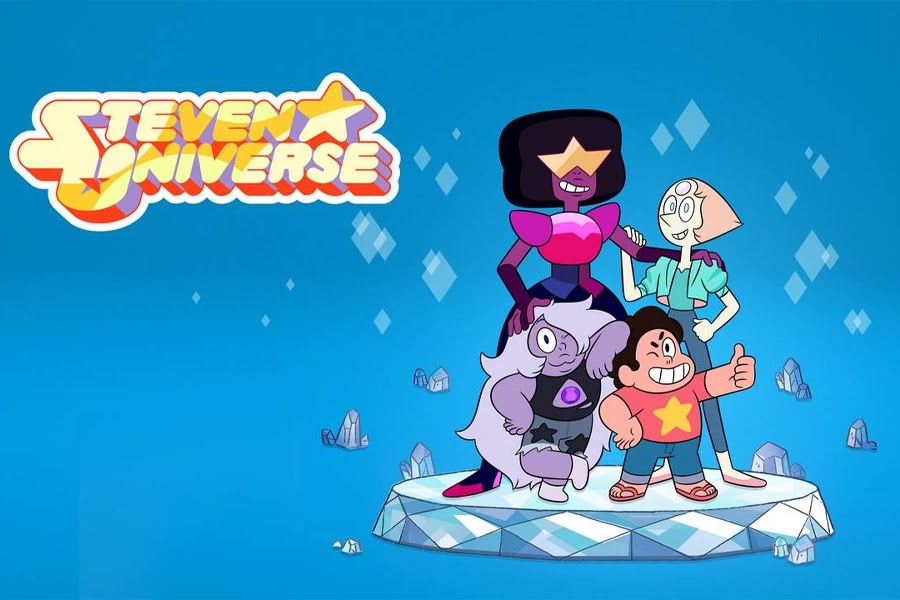 13. Steven Universe
Set in Beach City, alien warriors and crystal gems are tasked with protecting the world from evil. The aliens project female humanoid forms with magical gemstones at their core. The story follows Steven as he tries to figure out his powers, spending his days with his human father Greg, Connie, and other people in Beach City.
First episode date: 21 May 2013
Final episode date: 21 January 2019
Program creator: Rebecca Sugar
Writers: Rebecca Sugar, Ian Jones-Quartey, Matt Braly, Kat Morris, etc.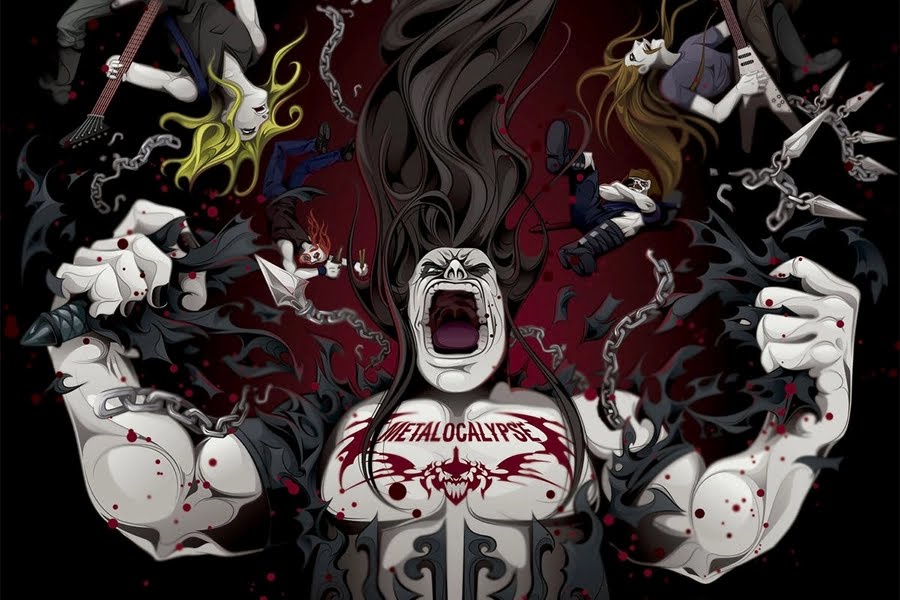 14. Metalocalypse
This one is for the death metal fans. If you're a fan of all things dark, mildly twisted, and rock and roll, Metalocalypse is perfect for you. Watch as the crazy and over-the-top adventures of Dethklok, which happens to be the world's most successful death metal band. The band has to deal with their fame, all the while being followed by a government organization out to destroy them.
First episode date: 6 August 2006
Cast: Brendon Small, Tommy Blacha, Mark Hamill, Victor Brandt, etc.
Program creators: Brendon Small, Tommy Blacha
Writers: Brendon Small, Tommy Blacha, Mark Brooks, Brian Posehn, Kristofor Brown, Janine Ditullio, Bill Braudis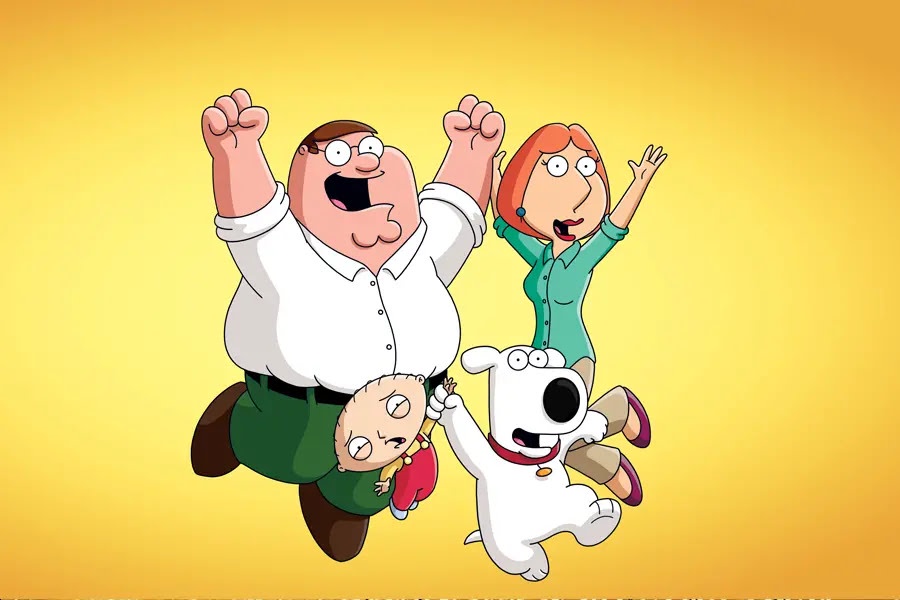 15. Family Guy
During the opening credits sequence, Peter Griffin and his wife Lois ask aloud: "Where are those good old-fashioned values on which we used to rely?" The answer might very well be: "Anywhere but here." That's because this popular adult cartoon from Seth MacFarlane pushes as many envelopes as is humanly possible, all while ripping the sitcom format to shreds. The result is a seemingly endless onslaught of purposefully bad taste. As it turns out, however, bad taste can be pretty damn funny.
First episode date: 31 January 1999
Program creator: Seth MacFarlane
Writers: Seth MacFarlane, Alex Borstein, Mike Henry, Danny Smith, etc.
Number of Seasons: 18
Country: USA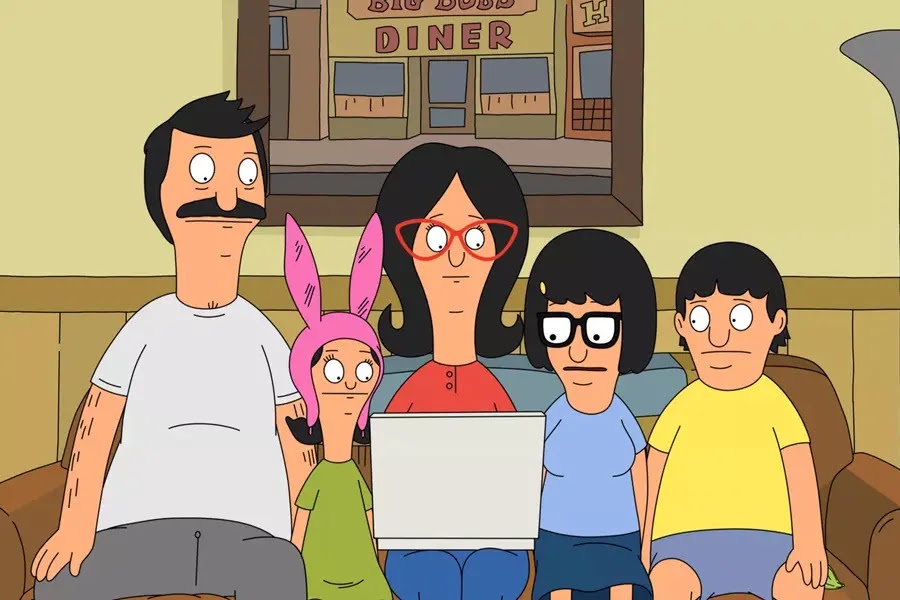 16. Bob's Burgers
A burger joint owner named Bob can't catch a break in this quirky cartoon comedy. When he isn't trying to wrangle in his wife and kids, Bob's butting heads with Jimmy Pesto, the obnoxious owner of a competing restaurant. Awash with memorable characters, a signature visual style, and the occasional song-and-dance number, "Bob's Burgers" always emanates with heart. Fox's "Sunday Funday" simply wouldn't be the same without it.
First episode date: 9 January 2011
Program creator: Loren Bouchard
Creators: Adam Reed, Loren Bouchard
Writers: Loren Bouchard, Wendy Molyneux, Katie Crown, Lizzie Molyneux, Jim Dauterive, Jon Schroeder, etc.
Number of Seasons: 10
Country: USA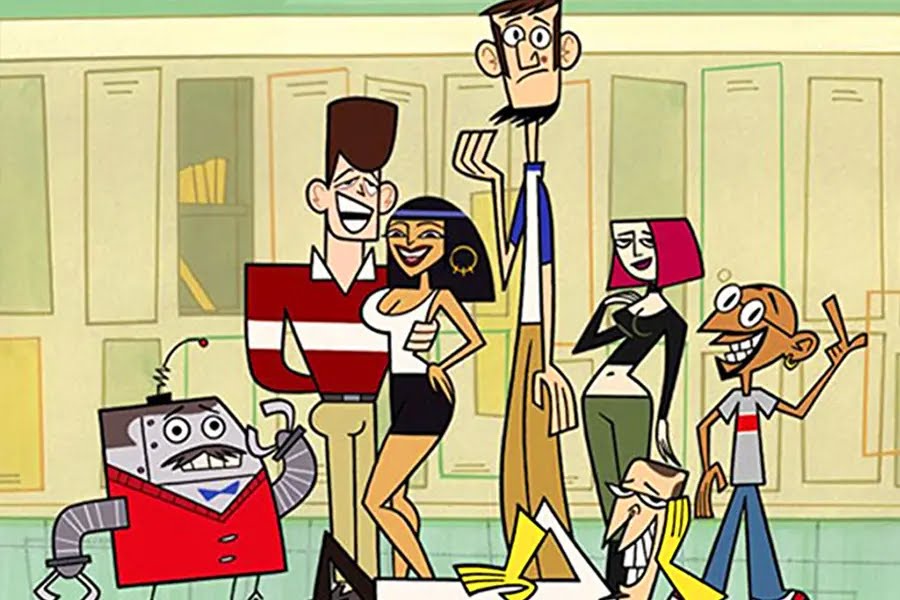 17. Clone High
You might recognise Phil Lord and Christopher Miller as the men behind films like "The Lego Movie" and "21 Jump Street," but before that, they churned out this short-lived (as in one season) animated comedy. Thanks to the powers of cloning, famous historical figures like Abraham Lincoln, JFK, Joan of Arc, and Gandhi come back to life as teenagers and attend the same high school. As it turns out, teenage Abe is a hopeless romantic, JFK a girlfriend stealer, Joan of Arc a goth girl, and Gandhi a total party animal.
First episode date: 2 November 2002
Final episode date: 2 March 2003
Theme song: Clone High Theme Song
Program creators: Phil Lord and Christopher Miller, Bill Lawrence, Chris Miller, Phil Lord
Number of Seasons: 1
Country: USAadditional
Content created and supplied by: Newsfreak (via Opera News )
Opera News is a free to use platform and the views and opinions expressed herein are solely those of the author and do not represent, reflect or express the views of Opera News. Any/all written content and images displayed are provided by the blogger/author, appear herein as submitted by the blogger/author and are unedited by Opera News. Opera News does not consent to nor does it condone the posting of any content that violates the rights (including the copyrights) of any third party, nor content that may malign, inter alia, any religion, ethnic group, organization, gender, company, or individual. Opera News furthermore does not condone the use of our platform for the purposes encouraging/endorsing hate speech, violation of human rights and/or utterances of a defamatory nature. If the content contained herein violates any of your rights, including those of copyright, and/or violates any the above mentioned factors, you are requested to immediately notify us using via the following email address operanews-external(at)opera.com and/or report the article using the available reporting functionality built into our Platform See More