Mzansi react to seeing Big Zulu wearing a skinny jean. We have never seen Big Zulu wear a skinny jean since his debut in the acting and music industry.
he is known for wearing his gentlemen suit pants usually with a shirt or a sweater and gentlemen shoes called woods.
So when Mzansi first saw him wearing not only a skinny jean but also a jean jacket well no one could hold their opinions. After he had posted a picture of himself standing in a balcony captioned 'Sawubona ekhaya' meaning that he was in Durban.
One tweep wrote 'Lmao you ended up joining the skinny jean gang .' laughing faces.
And another one wrote ' Hhawu Nkabi nawe usungene uSkinny jean.'
it was definitely a surprise for all seeing him wearing a skinny jean but twitter didn't want to let it rest as they wrote about how it was that he was wearing a skinny jean. But anyway every one has the choice and freedom to do whatever they want and they also have the right to change themselves however they want.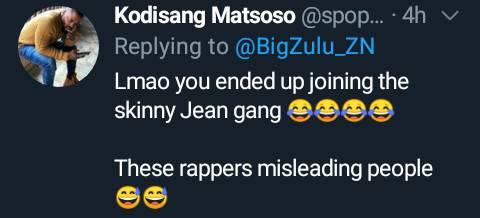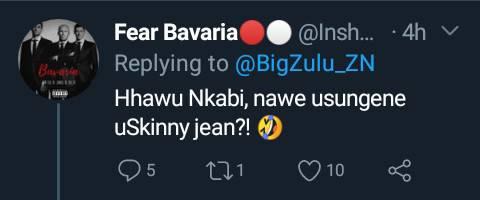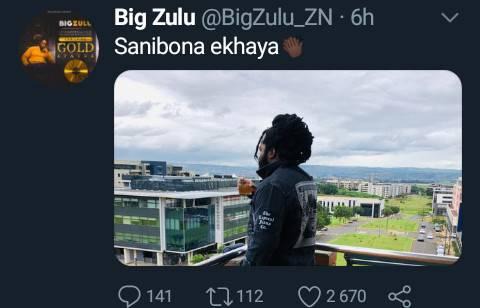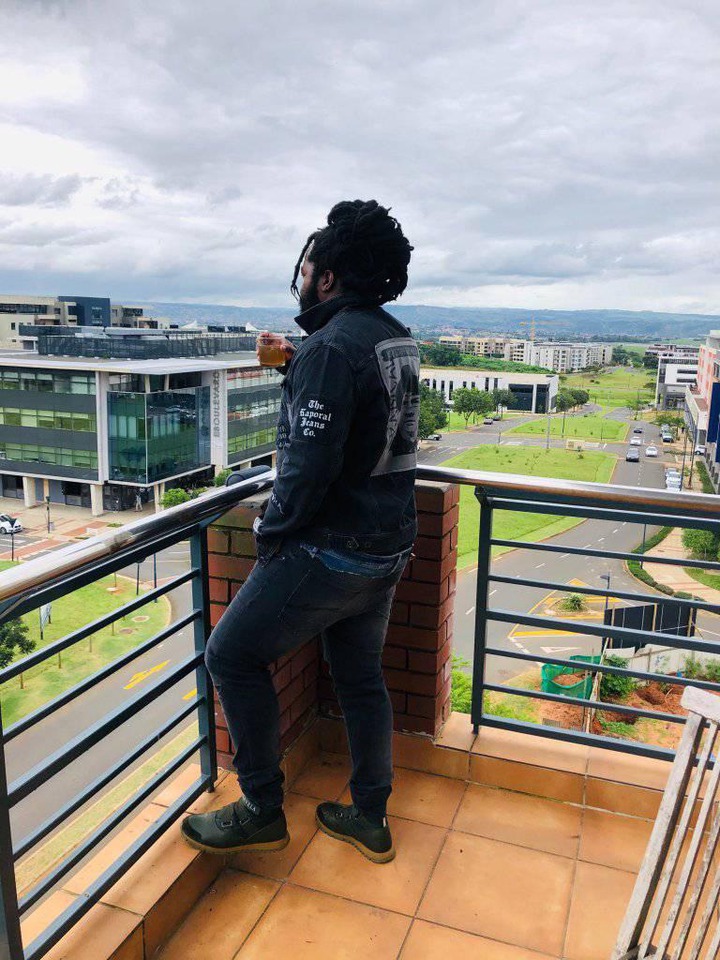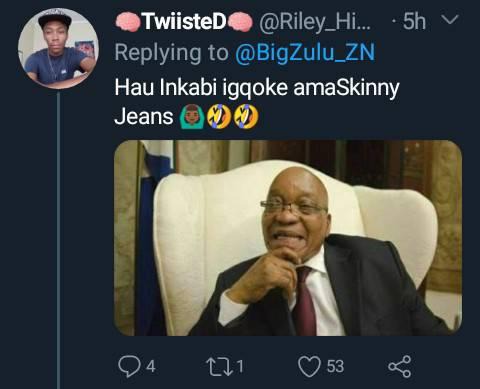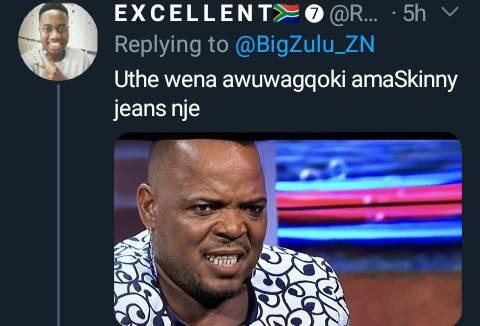 Content created and supplied by: FaithFezeka (via Opera News )