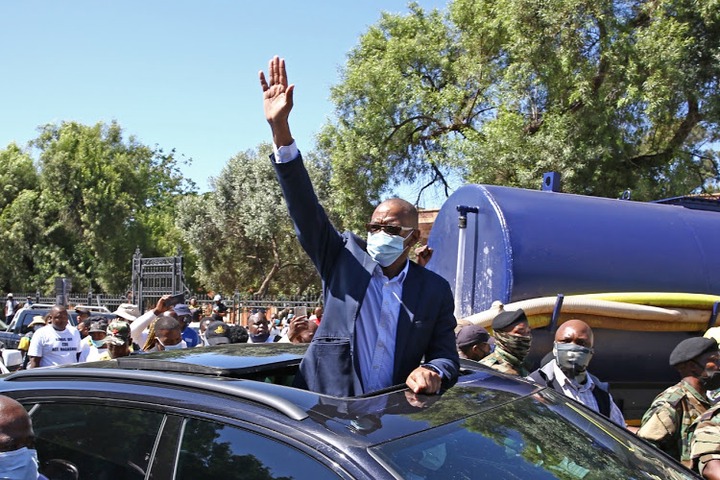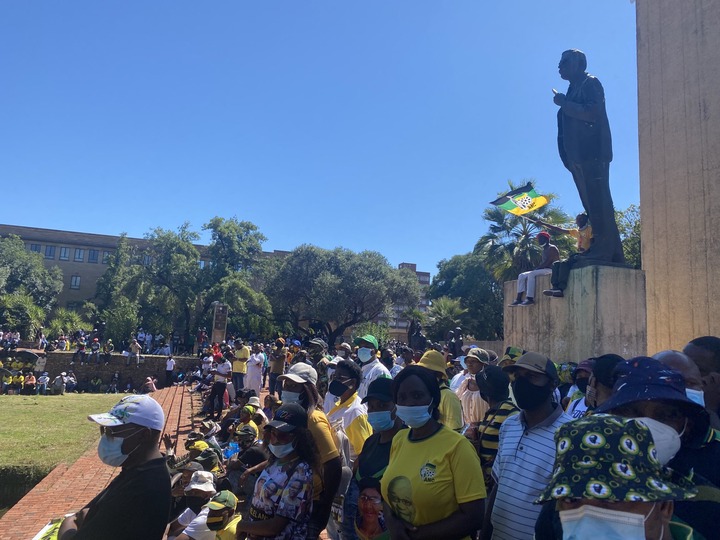 Advocate Dali Mpofu asked a damning question in relation to ANC Secretary General Ace Magashule's appearance at the Bloemfontein court on Friday.
Hundreds of supporters went to Bloemfontein to show their solidarity with Ace Magashule.
This gathering however attracted so much criticism as many cited that COVID-19 regulations were violated.
Ace Magashule was supposed to address his supporters, but he later revealed in a media briefing that the reason he didn't address his supporters was because he did not want to violate COVID-19 regulations and that he also wanted to lead by example as huge gatherings are still prohibited.
Dali Mpofu however argued and questions whether or not the media was going to rehearse the same script of violating COVID-19 regulations if the supporters had come to support Ramaphosa's "new dawn."
"Do you genuinely believe if the large crowd outside the Bloemfontein court was there to support Ramaphosa's new dawn, every media house, like parrots, would be rehearsing the same fake script about defiance of COVID-19 regulations? Mpofu inquired.
Advocate Dali Mpofu further argued that if anyone believes the same could have happened if the supporters were there to support Ramaphosa's "new dawn" then they are fooled and misinformed.
"Then you're living in a fools paradise," he said.
Content created and supplied by: yunahbvumbwe (via Opera News )