it's that time of the year where the only thing that is trending is love love love, nothing else but love. this is the month of Valentine and people everyday coming up with ways of showing the ones whom they are in relationships with, just how much they love them and what they mean to them.
some have already went all out and bought the ones that they called their dearest or loved ones expensive vehicles, that have left people talking all over social media platforms some congratulating, while some were discriminating. but that the gesture of love has been shown.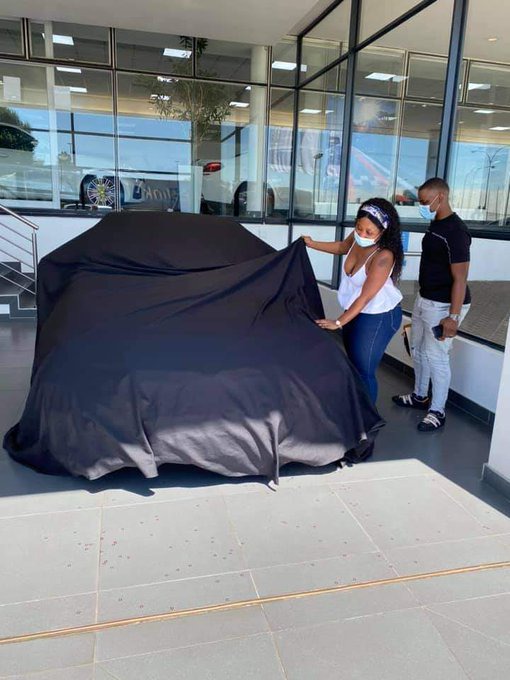 Some have went on to celebrate their love like the Hamiltons. who celebrated 5 years of marriage after they had only met online and dated for four days, then getting engaged on the 5th day via Skype.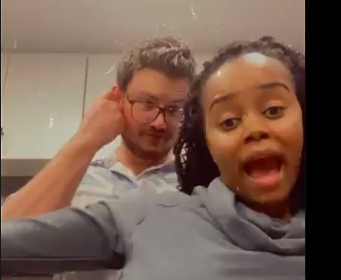 Although it seems all these gestures of showing love partners is wholeheartedly fulfilling, there is a video today that took a turn ! and has left everyone talking. in the video a young man is also trying to show his love to his girlfriend by proposing to her in public.
The boyfriend had asked a friend to accompany them privately to a shopping centre where the boyfriend will pop the question while the friend will be recording a video without the girlfriend noticing. But what theyhad not anticipated it's the girlfriend reaction and response to the proposal by the young man.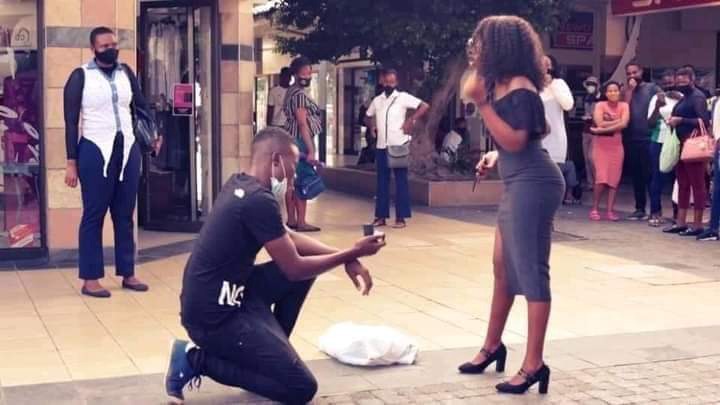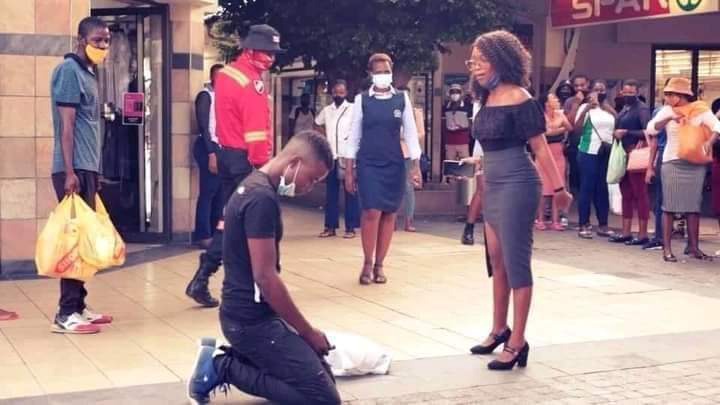 at a point the young man stops the girlfriend and immediately goes on one knee with the ring already out of hand, with the aim to surprise the girlfriend.8 but things go sour as the girlfriend response is even way before he can pop the question. to the boyfriend disbelieve, the girlfriend shout at him telling him he should go look for a job first before even thinking of proposing her, because his counterparts are at work and he is always at the house saying he is marketing and he does not have money. even going to the point of saying you do not have money for a wedding dress.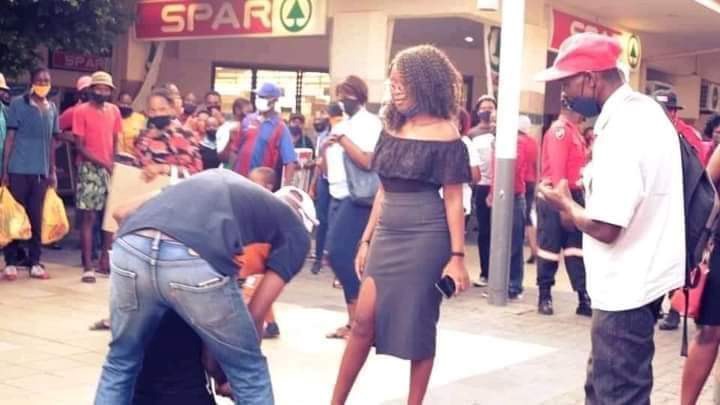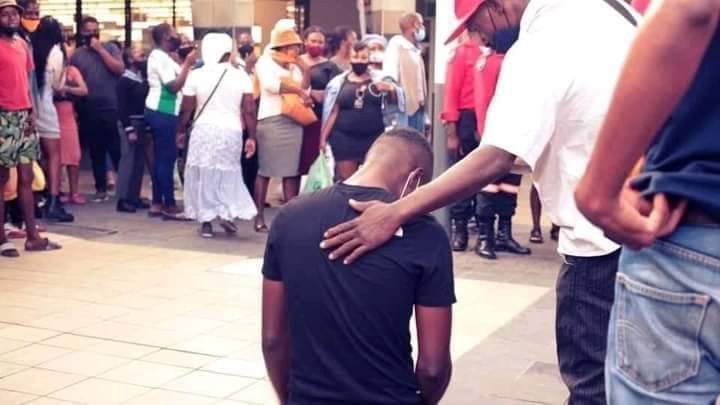 The girlfriend goes on shouting at the boyfriend and telling him he should think twice thinking he would be a man to her, or she would consider him as husband material before walking away. leaving the poor friend stuck up in public with people trying to comfort him while he is kneeling and crying.
Content created and supplied by: iKnowVations (via Opera News )