Written by Sphe J Hadebe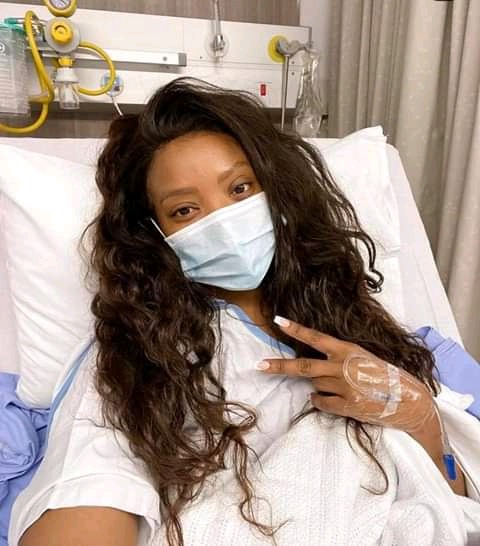 PRAYERS seems to have worked for the Metro FM presenter who was hospitalised.
The presenter was hospitalised for quite some time now after she got sick. This comes at a time when she has given birth to her first born child. Sadly, she was supposed to be bonding with her child but she is founding herself at the hospital bed after she got sick.
Pearl Modiade recently went under general anesthesia before the surgery was performed, and she is proud that she made it through. After the procedure, Pearl gave her fans glimpses of the before and after teeth extraction on her Instagram page. 
"Moments after the big extraction with my red eyes, a drip, and an ice pack on my face. Still without pain, just a little drowsiness, and swelling."
She had decided to remove her wisdom teeth finally decided and she is overjoyed. The process can be daunting, but the presenter is happy that she overcame it. 
Pearl had also broken up with her baby daddy, Nathaniel.
She tweeted Alone is so much better than being unhappy." 
"I wasn't able to achieve my dream of having the family I've always longed for. But out of it came my beautiful son and for that, I'm eternally grateful" Pearl added.
Content created and supplied by: Mzansicelebritynews (via Opera News )