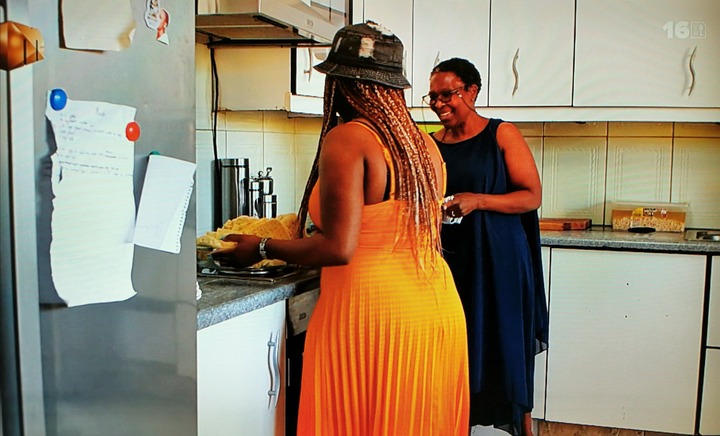 The Ranakas is a lot of people's favourite show, they always look forward to watching it. Some people even want more of the show, they do not want to watch it only on Thursday but instead from Monday to Friday. Firstly people love the Ranaka family, they love how they care and look out for each other no matter what. Dineo's mother has become most people's favourite for being so welcoming to Mzingisi's wife. She is an amazing mother-in-law, Mzingisi's wife can say anything to her, that shows how close they are.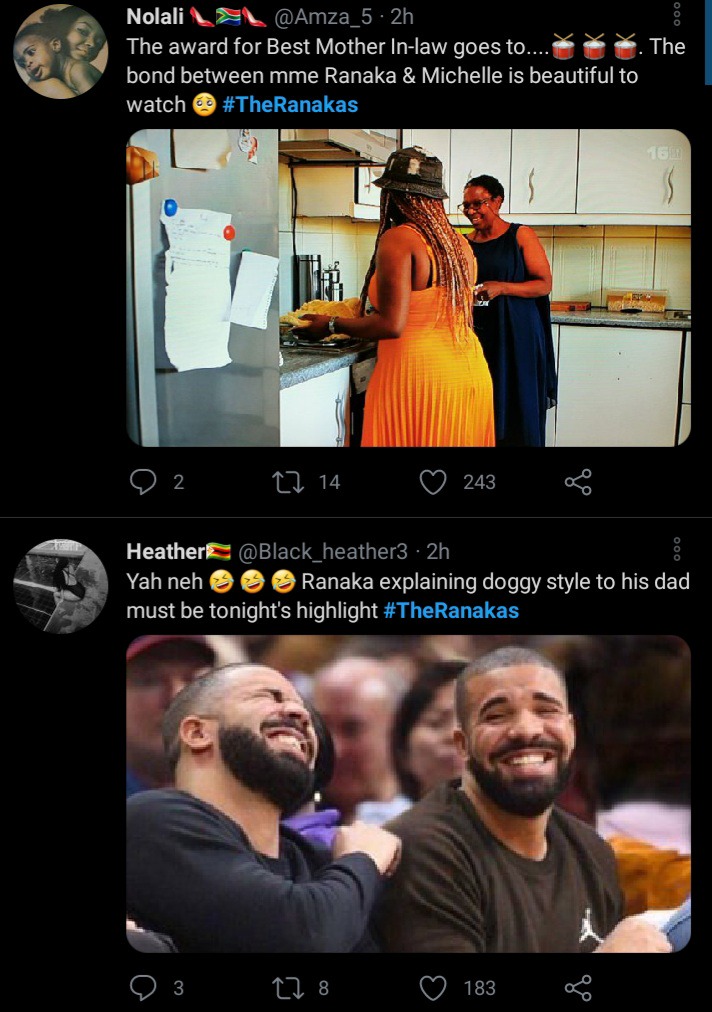 @Amza_5 tweeted "The award for best mother-in-law is the bond between mme Ranaka and Michelle is beautiful to watch #TheRanakas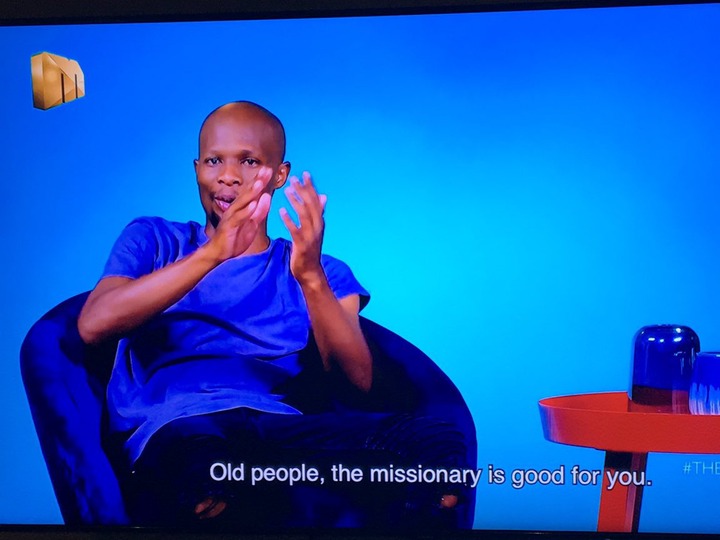 Ranaka Ranaka decides to talk to his father about sex, he even talked about doggy style. People tweeted and said they do not think they would consider talking about that topic to their fathers.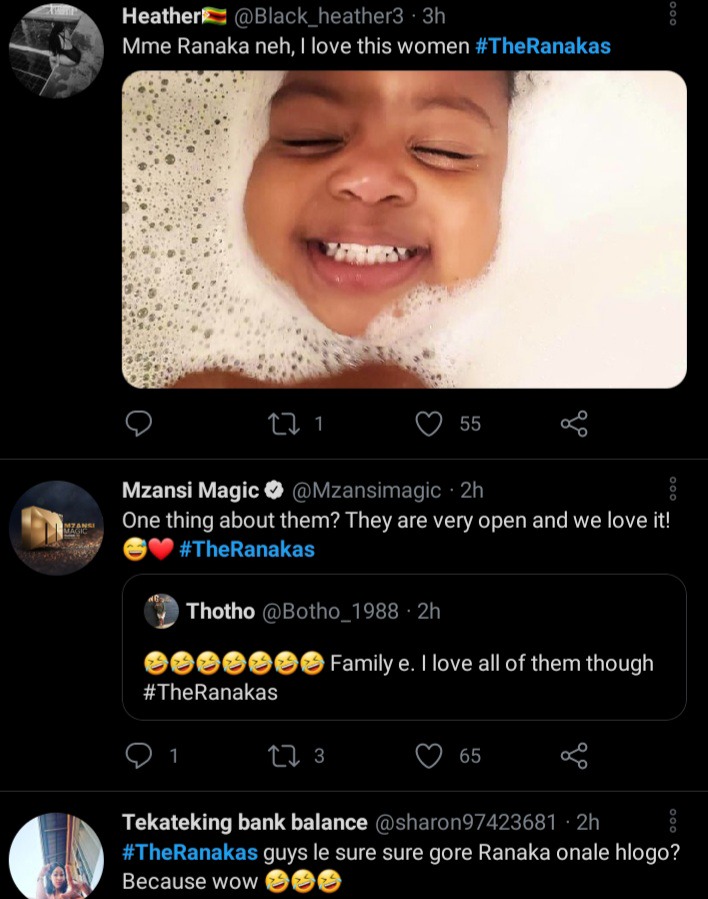 @Mzansimagic tweeted "One thing about them? They are very open and we love it"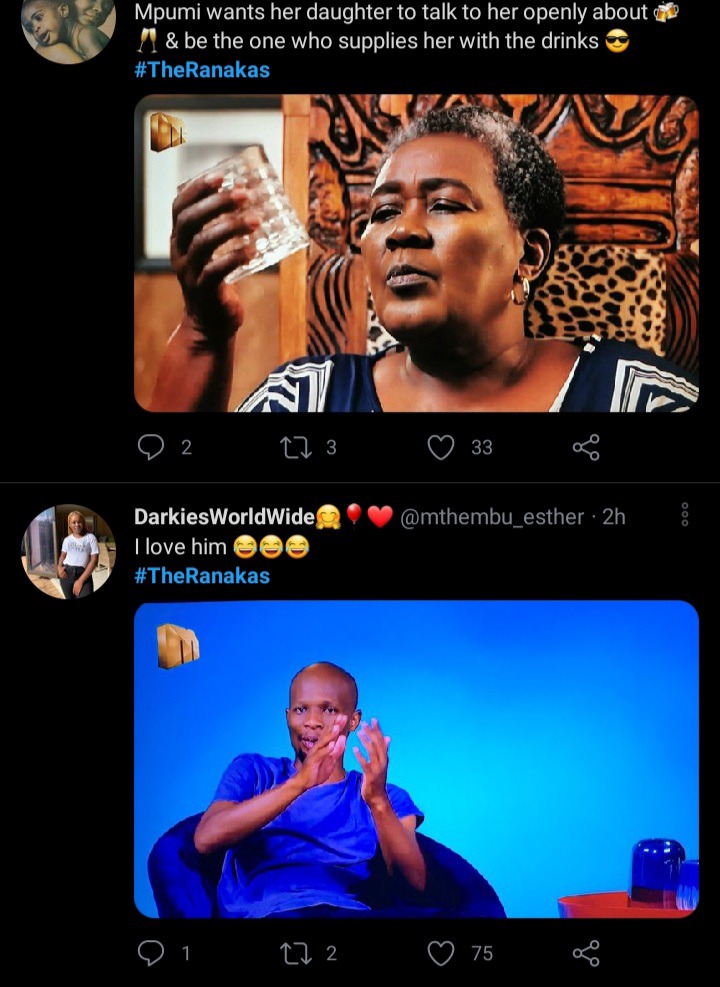 People love Ranaka for being himself, in the process he is so vibrant. He even deejays, he loves deejaying a lot. He gets invited to even do gigs, sometimes in parties.
Do not forget to mask up in public places, sanitize and keep your distance. Be safe.
Comment, Like And Share!
You Can Follow For More Content
Content created and supplied by: Samshady (via Opera News )