Jazz and Afro soul musician, Simphiwe Dana has landed herself in hot water once again for making comments that do not dwell well in people's hearts.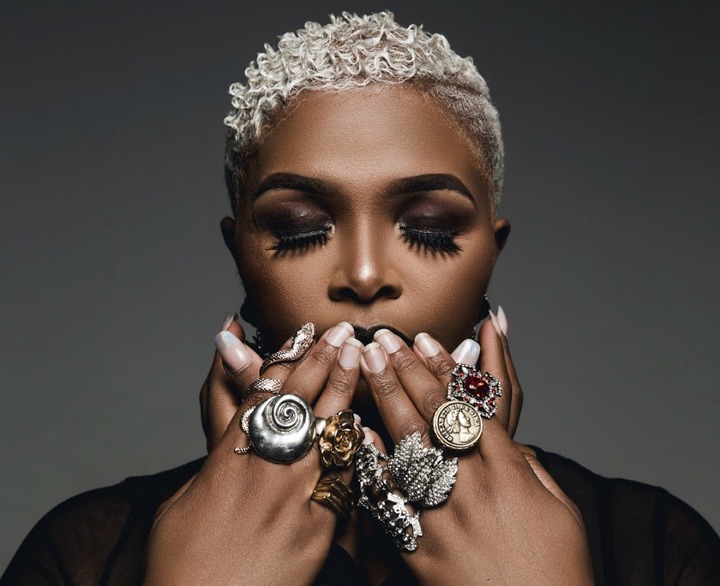 it is not the first time that she finds herself on a wrong side of Twitter. last year she made brutal comments about men and then made it worse for herself when she tried to defend herself.
Today she said something about slim people saying that "the way that skinnies are dying of liver and lung problems that time."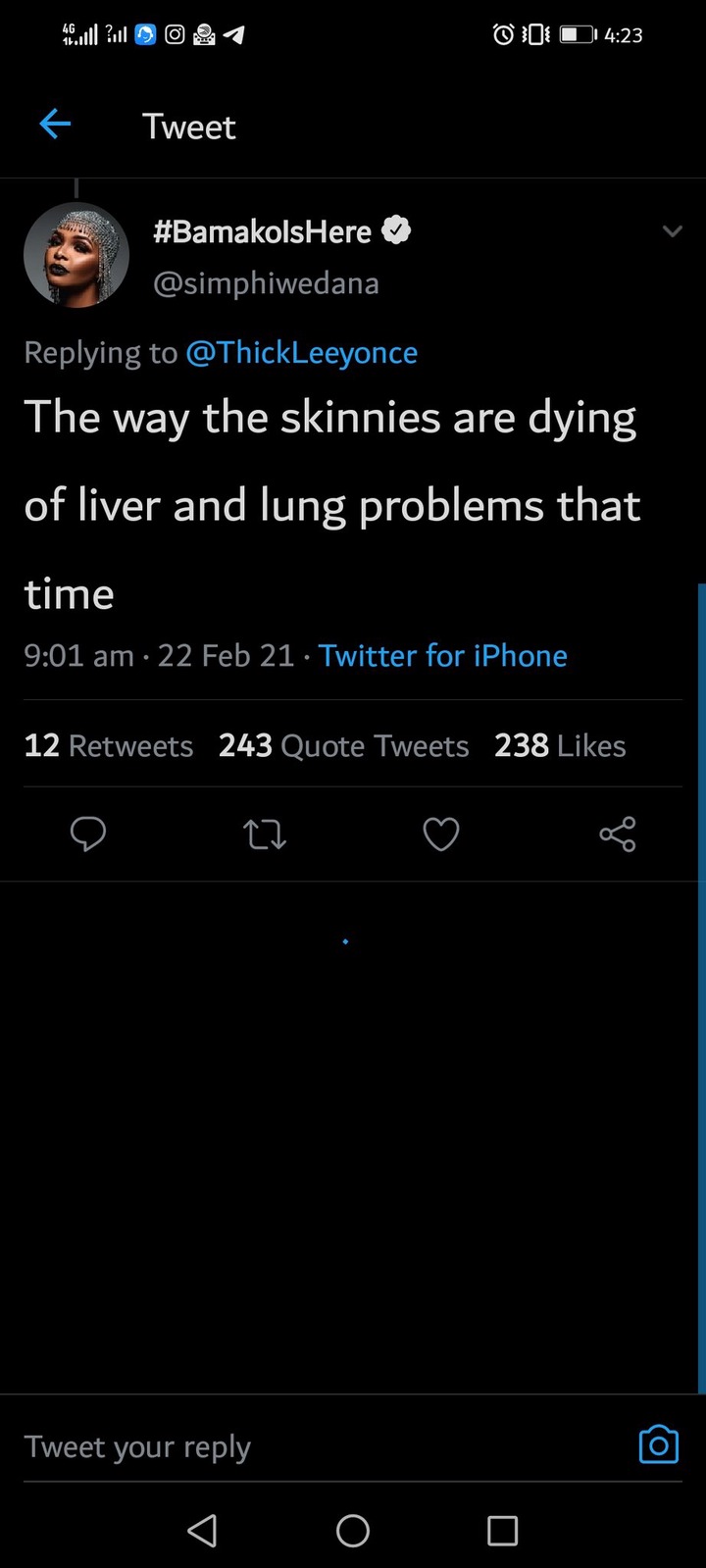 people were disappointed by these comments, saying she is the same person who was screaming "men are trash."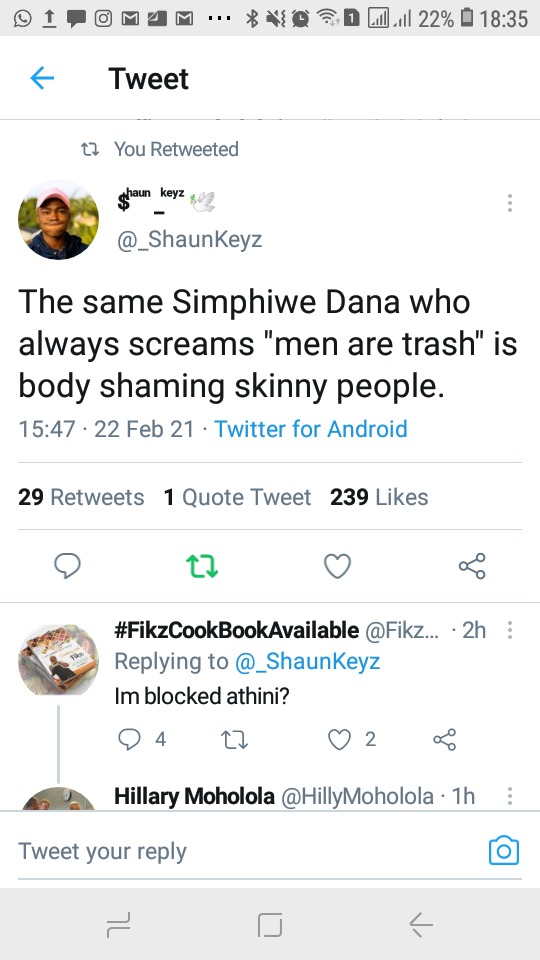 Simphiwe seems to have made a negative mark on her fan base as someone else revealed that she used to like her but this is very disappointing.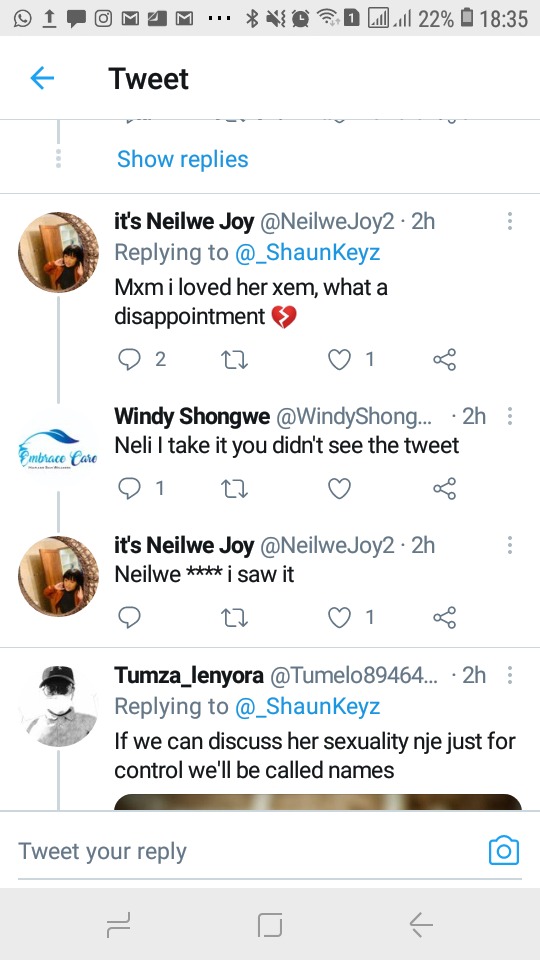 Simphiwe's comments were actually a reply to a thick lady who was complaining about being judged for consuming a lot of chocolates.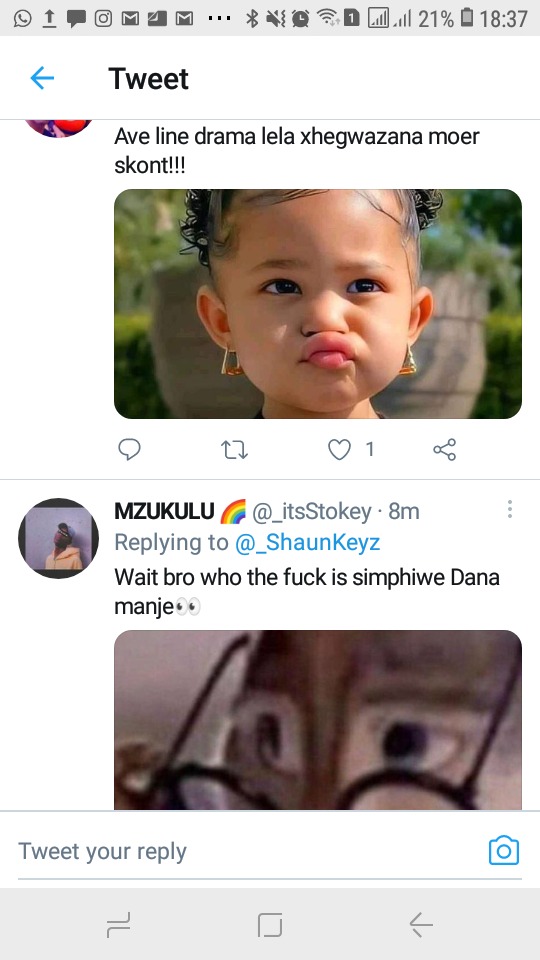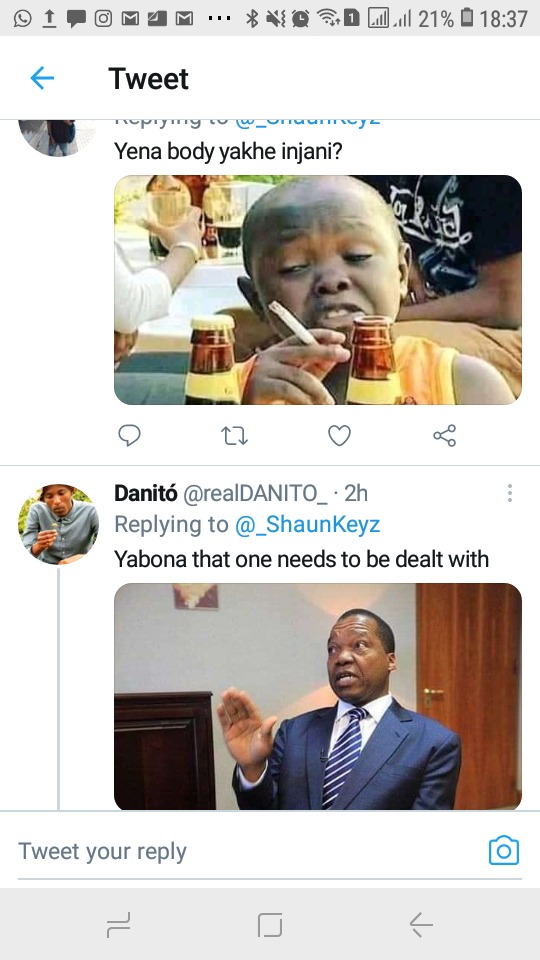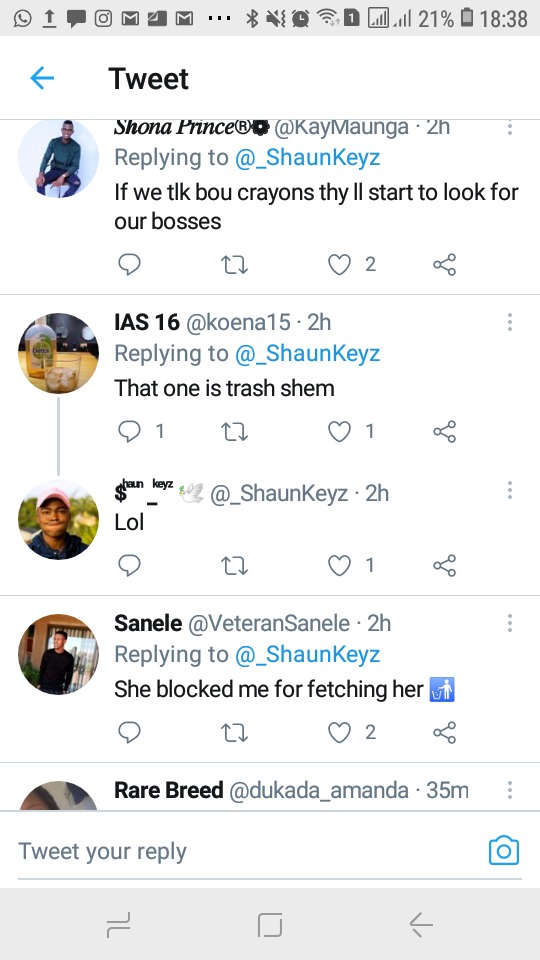 She wrote another tweet saying that her previous comments about skinnies is giving her a rough day.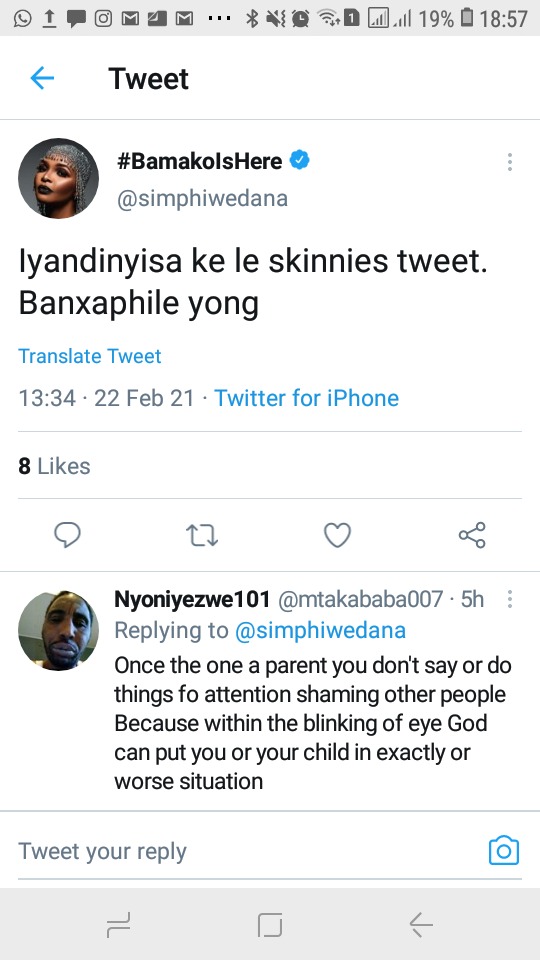 she was told to keep quite sometimes because the comments she made were unnecessary but she responded by saying she will never.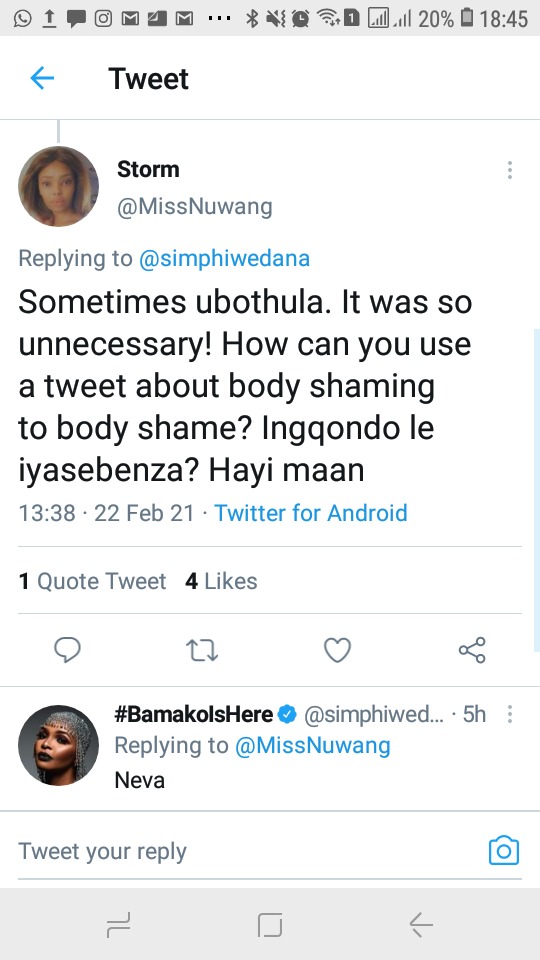 another person told her that one day such comments will be directed to her and she will start screaming "cyber bullying." she responded by saying she tweets on her block because it is fun.
Content created and supplied by: Mphiwe (via Opera News )