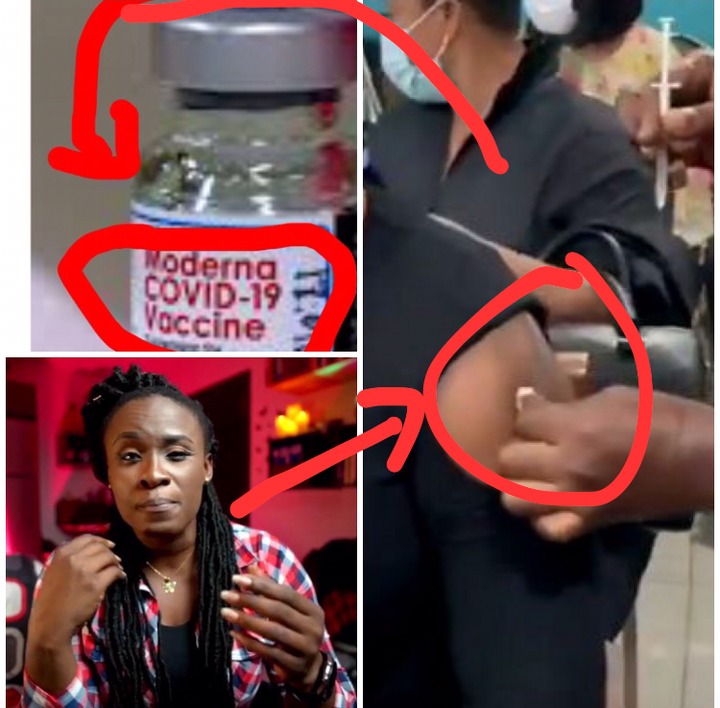 Jessica Opare-Saforo, a veteran Citi FM journalist in Ghana, has spoken out about her personal interactions since receiving the Covid'19 vaccine four days ago. Jessica Opare-Saforo, also identified as Jessica OS, revealed that she went to the Covid'19 vaccination with her colleagues only four days earlier, but that things have turned out in a surprising way after four days.
She did, though, reveal this 4 days after receiving the vaccine. She's been experiencing strange headaches and dizziness, something she'd never had before. This information was obtained from her YouTube page, where she detailed her four-day experience since receiving the Covid'19 vaccine.
Meanwhile, her followers have flooded her with messages wishing her a speedy recovery from the vaccination reactions she is experiencing. Since she shared her tale, many Ghanaians began to have doubts about the vaccine, but she later persuaded them to be optimistic because it was just her own experience, not a common one.
Have you decided whether or not to get the vaccine? Will you have the vaccine if health officials come to your neighborhood? Let us know what you think.
Please do me a favor and like, retweet, and follow the post for more information.
https://www.npr.org/sections/goatsandsoda/2021/02/12/967338697/coronavirus-faqs-if-i-have-no-post-vaccine-pain-is-it-working-plus-goat-dilemma
Content created and supplied by: Social-mediaGIST (via Opera News )