There is a theory that has revolved a lot around the world, the fact that women love money and if you are financially unstable you will never stand a chance.
However this twitter user who goes by the name of Candice totally destroyed the rumours and stigma that revolves around women.
Her post may however come off as being an attention seeker or something worse than that, but that may probably not be the case.
The women wrote on her tweet :
"Not all of us want money, some of us need loyalty and love".
See the post below :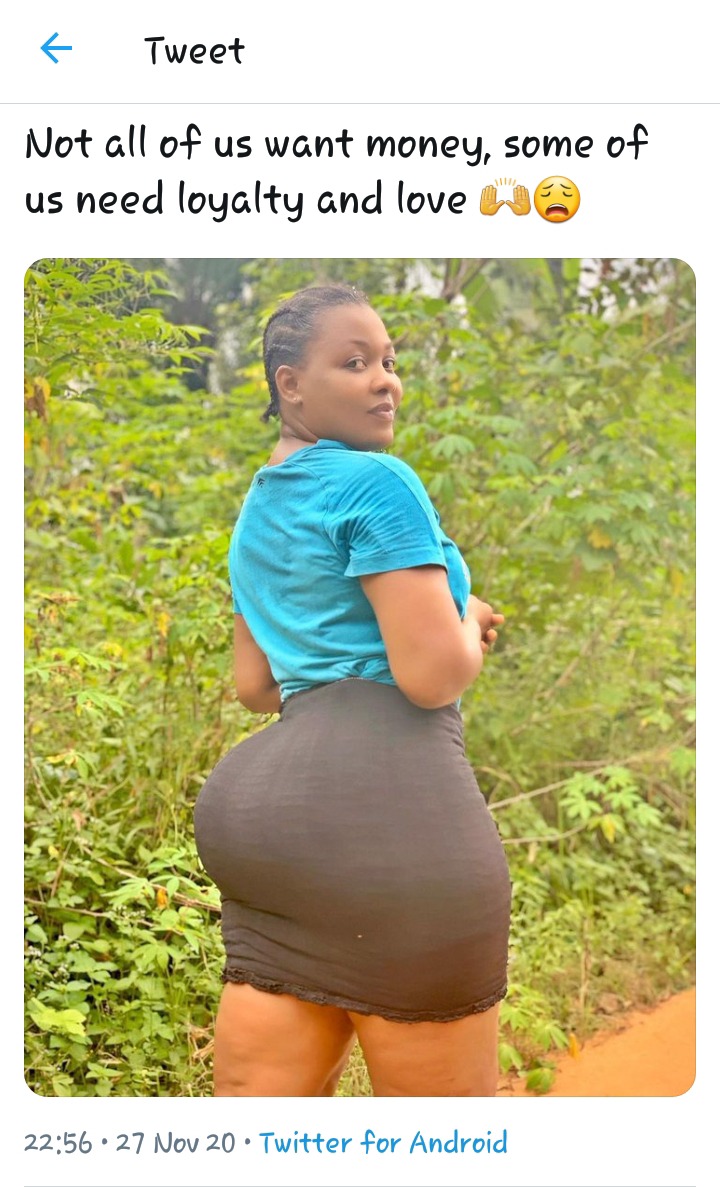 Picture sourced : Twitter screen shot
Her intentions were not really clarified in her post, but she used the term "we" meaning she was also referring to some other women who are also in the same league as she is.
We all tend to judge women the first time we see them, call them with bad terms like "gold digger" or something worse than that.
This is mostly popular amongst South African women who are reffered to as "slay queens", apparently they get into relationships because they seek money and not love.
However candice decided to do things differently and the fact that she was able to share it to the public proves to us that she really meant what she said.
We would not know if this is true or she is just also one other who seeks attention from the social media public.
What would your thoughts be?
Share your views in the comments section, share the article with friends and family and click the follow button for more.
Content created and supplied by: ELCapoEscobar (via Opera News )