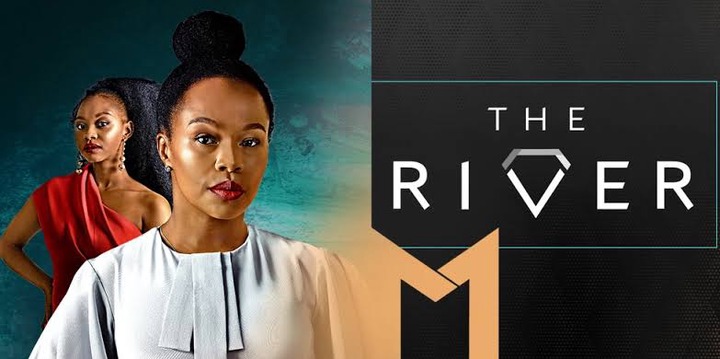 The River is a South African telenovela that plays on 1Magic, weekdays. Most people started with the show, and they know all characters in the show, including those who have been let go of. When the show started, nobody was aware that it would last this long. Tonight's episode was season finale of season 3. This means on Monday, viewers will be seeing season 4.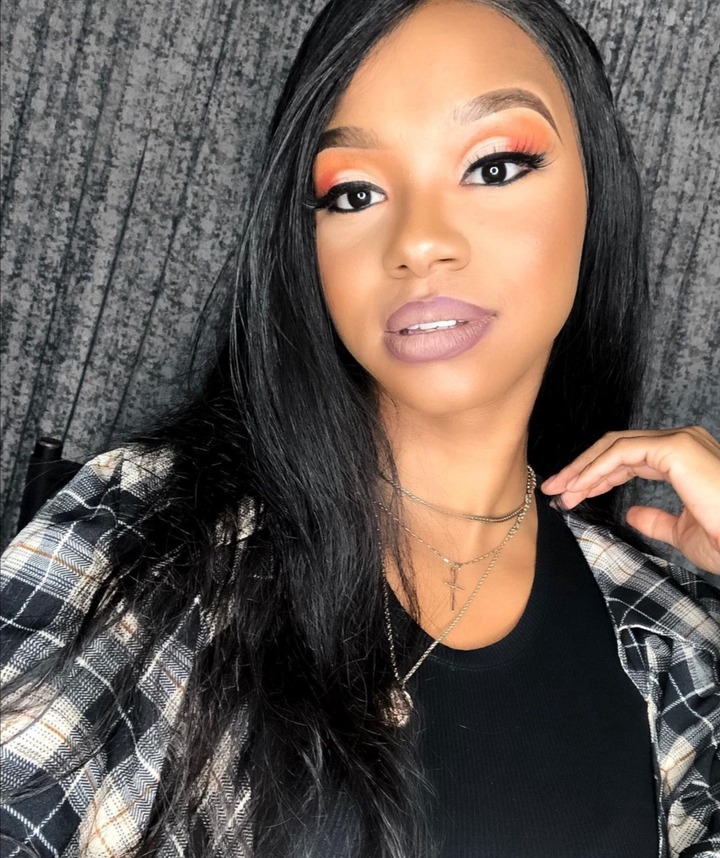 At the end of each season on The River, a character is likely to be killed off. This time around people kept wondering who would be the next person to exit the show. Larona Moagi, who portrayed the role of Tumi on the show had people talking for months. Most of them were complaining about her acting skills.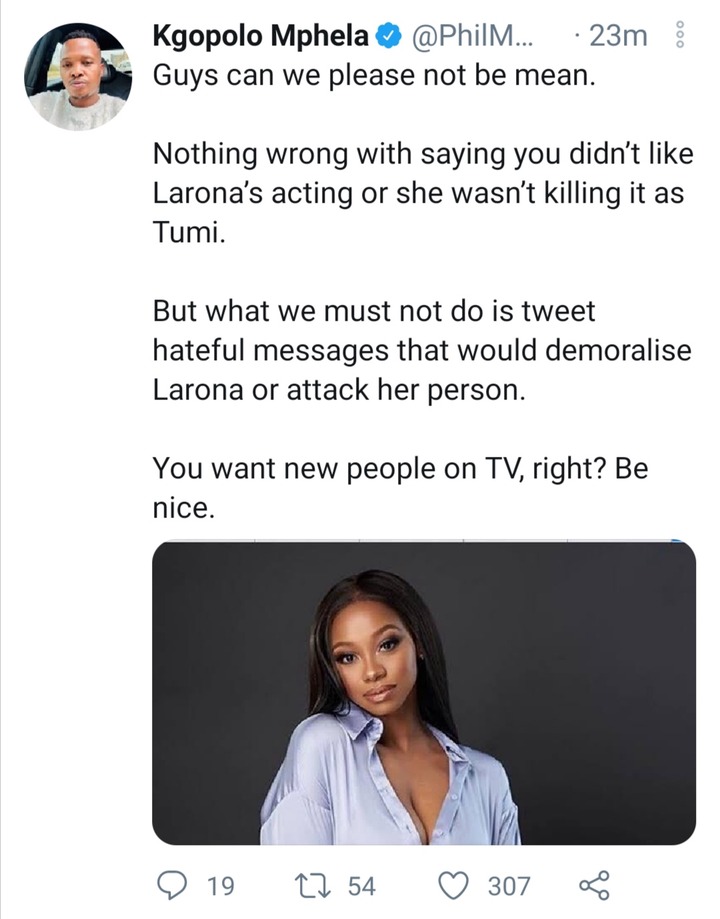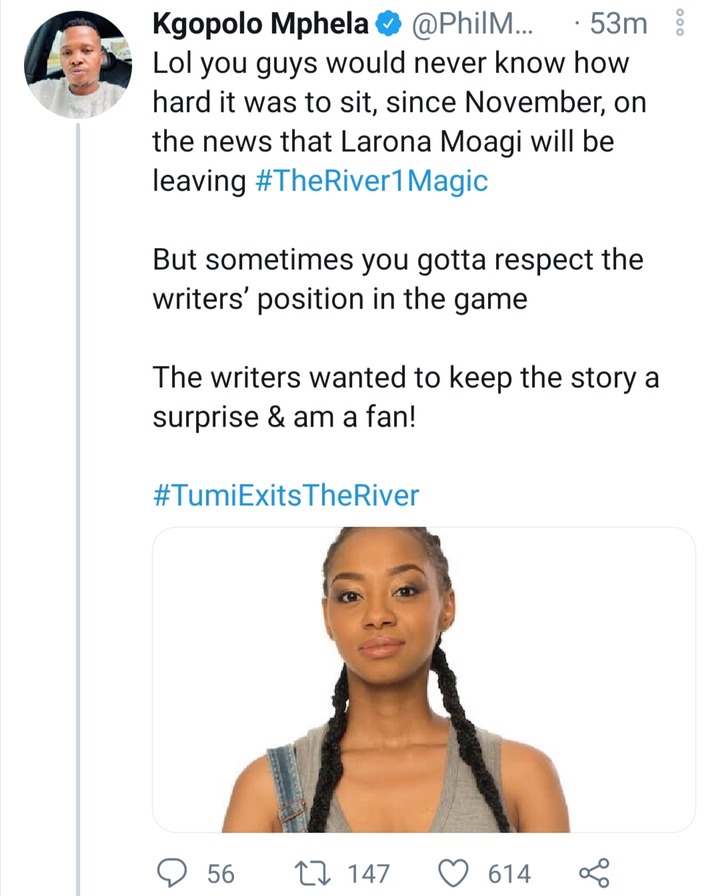 Viewers would always say she needs more training, and that her acting isn't really convincing. They said she couldn't even cry, or be sad on scenes where she had to be emotional. A veteran actress who was her mother on the show, Motshidisi Motshegwa was fired from the show after complaining about Larona's acting. She said she was accused of bullying Larona on set, which led to her contract not being renewed. In her own words, Motshidisi she said she wanted to groom Larona.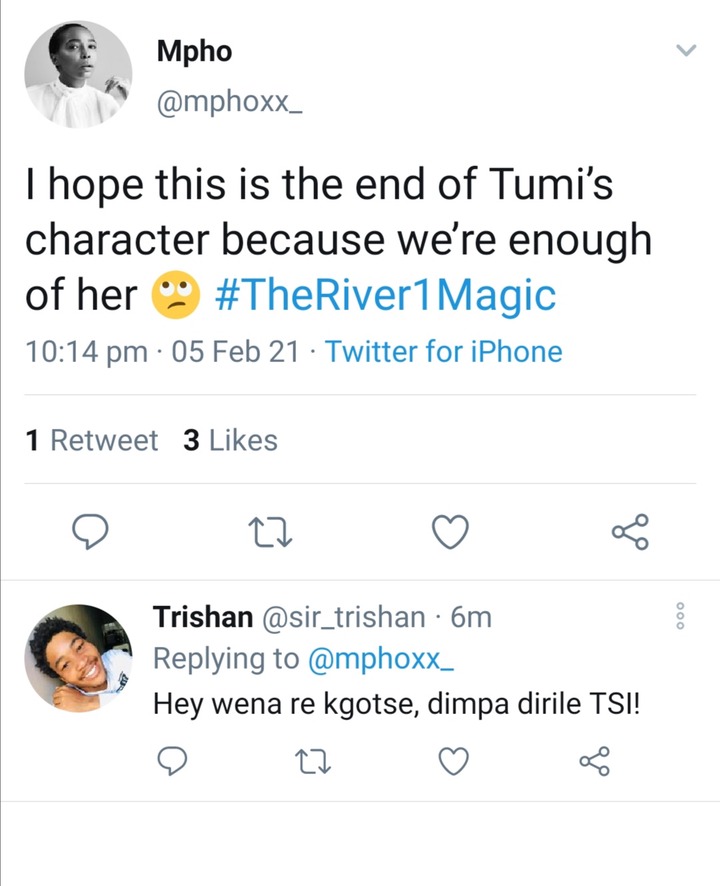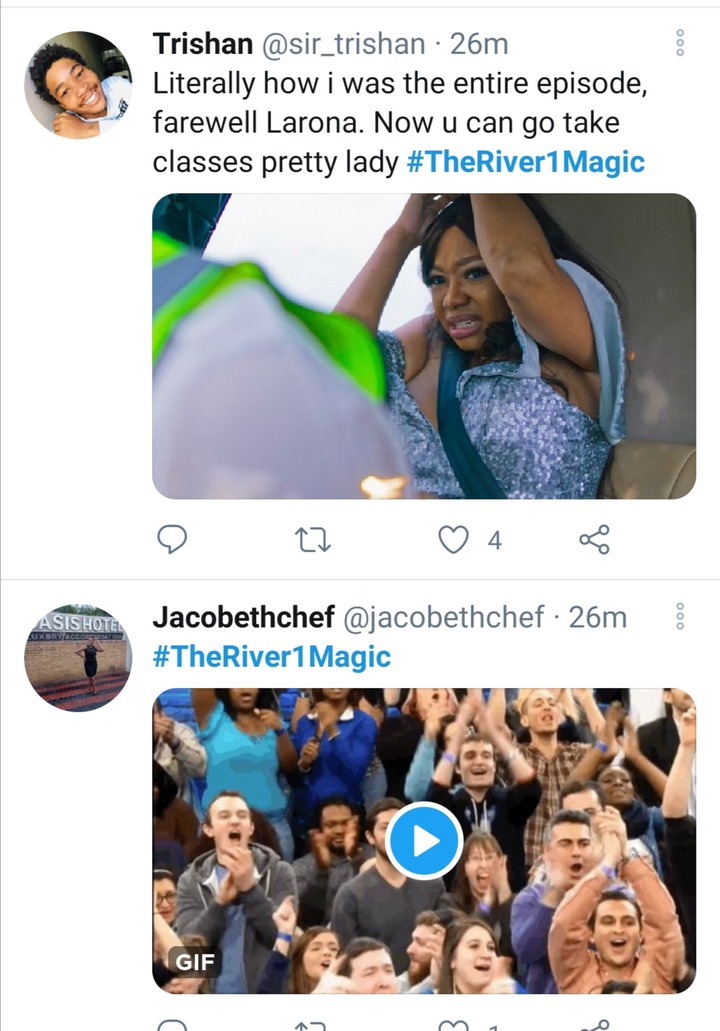 Larona's character was killed off on tonight's episode, and most people rejoiced as they bid farewell to her. Some said she should take this time to equip her acting skills by taking acting classes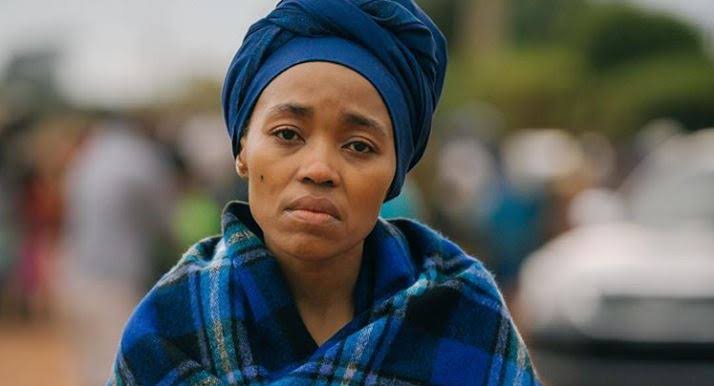 Here's the full story on why and how Motshidisi was fired from The River :
https://www.google.com/amp/s/www.iol.co.za/amp/entertainment/celebrity-news/local/moshidi-moshegwa-says-feud-with-co-star-larona-moagi-got-her-fired-19519953
Content created and supplied by: Victorkd (via Opera News )