Ukhozi FM radio personality Khathide "Tshatha" Ngobe, who is hot water might host-less shows than he was hosting before he got suspended. This radio personality got suspended in January early after he commented on the song in Khuzani's post on Facebook.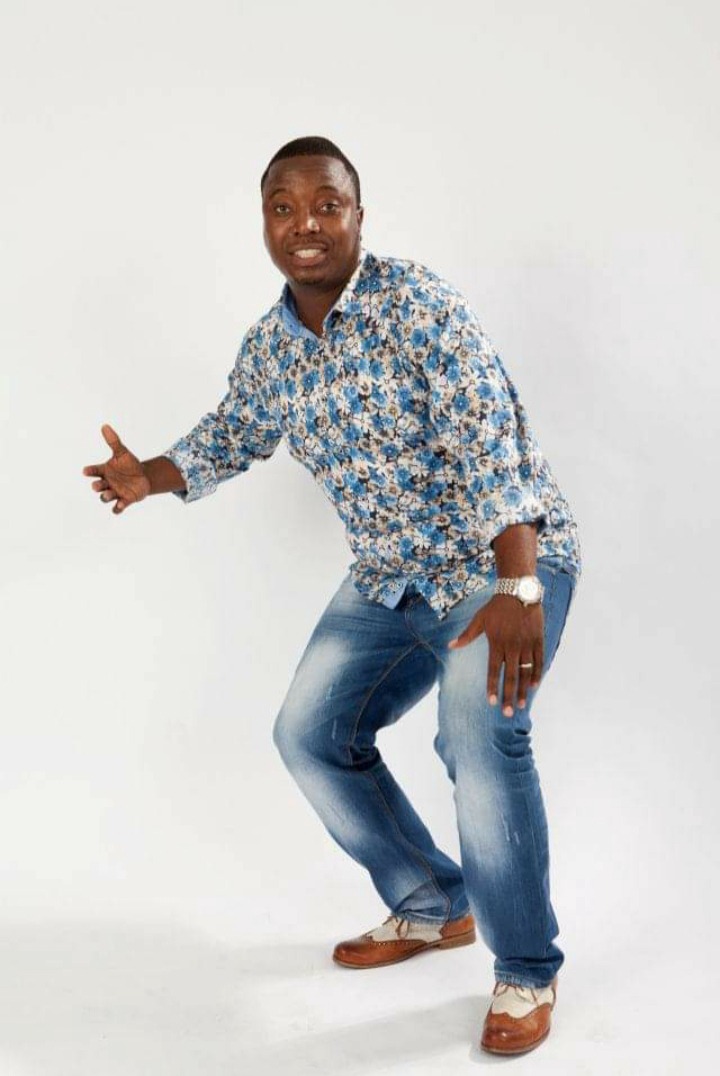 Tshatha who is suspended from work.
In Khuzani's post, he reveals that Malaika song 2bobo was not supposed to take a song of the year but It was supposed to be Shwi noMtekhala in that year, 2005 but due to the unpopular genre so Malaika took that title.
SABC spokesperson Mmoni Seapolelo released a statement where she revealed that they have concluded that he will remain off-air until the end of March. As he was suspended he was a host of Isidlo Sasekuseni and Sigiya Ngengoma.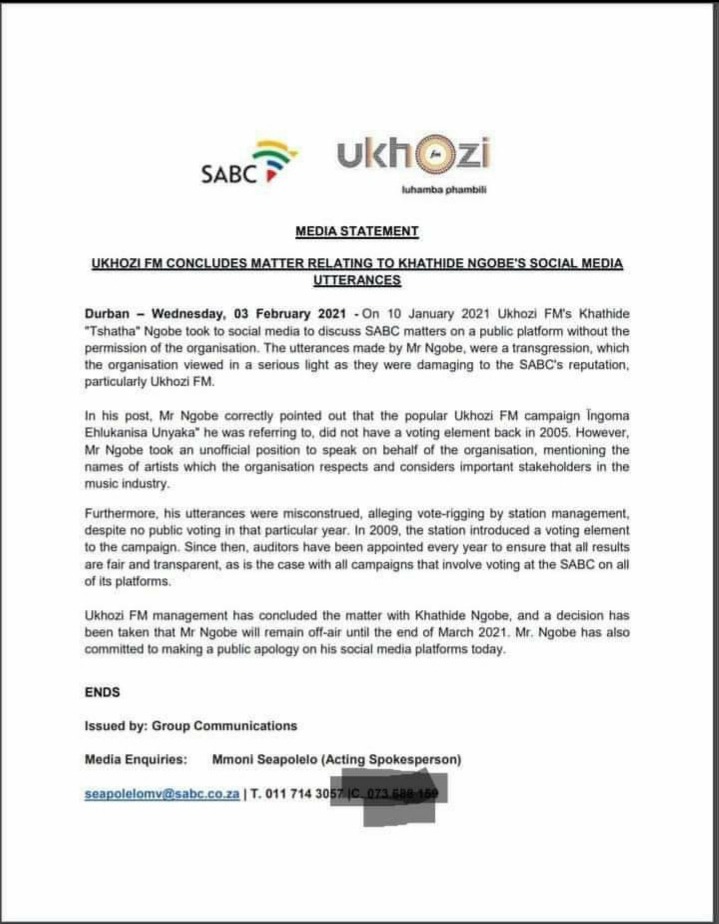 SABC media statement about his suspension.
According to news reports, it reveals that his shows will be reduced. Other news reveals that it might happen that he will have night shows. It alleged that It might happen to have one or two radio show that he will host. It also reveals that as he is suspended he does not earn his salary.
SABC spokesperson, Seapolelo was not found on her cellphone to respond to this news.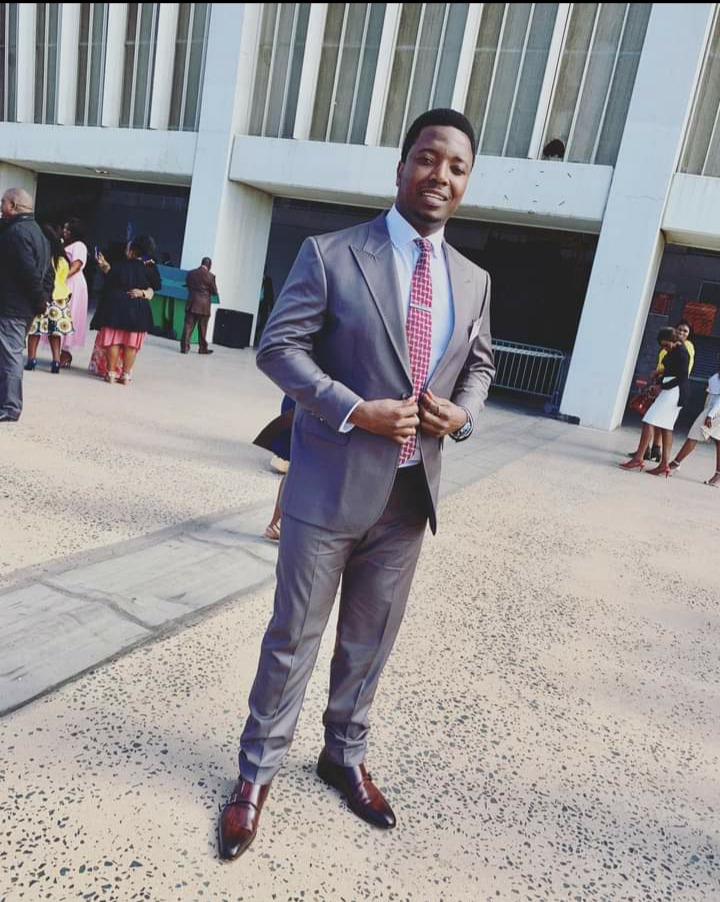 However, at the beginning of this month, he wrote on his Facebook page apologizing about what he wrote in that comment section. Fans reacted saying they are missing him as he Is unique with his talent. Others are saying they will follow him even if he hosts a mid-night show.
Content created and supplied by: FuzelihlePholoba (via Opera News )