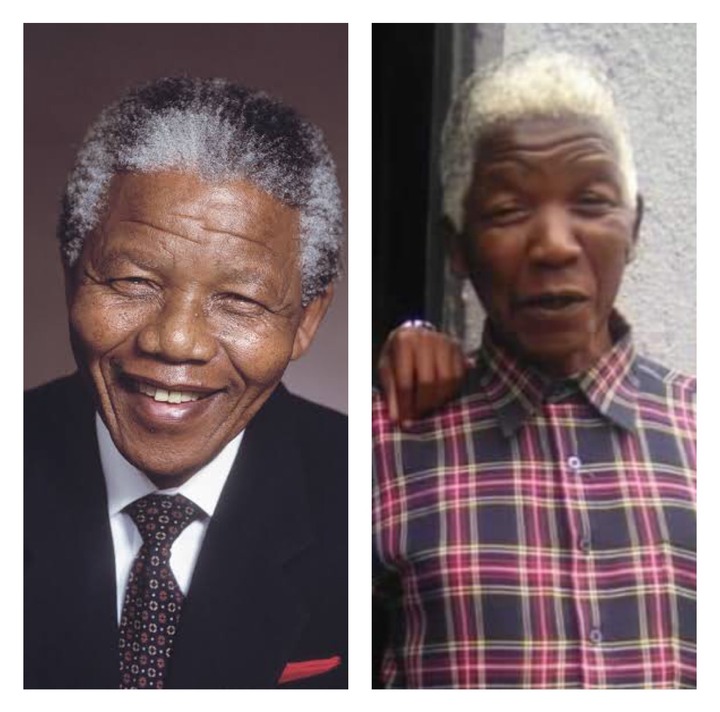 Even after 8 years that uMadiba has passed on, his legacy still lives on and people have not forgotten him.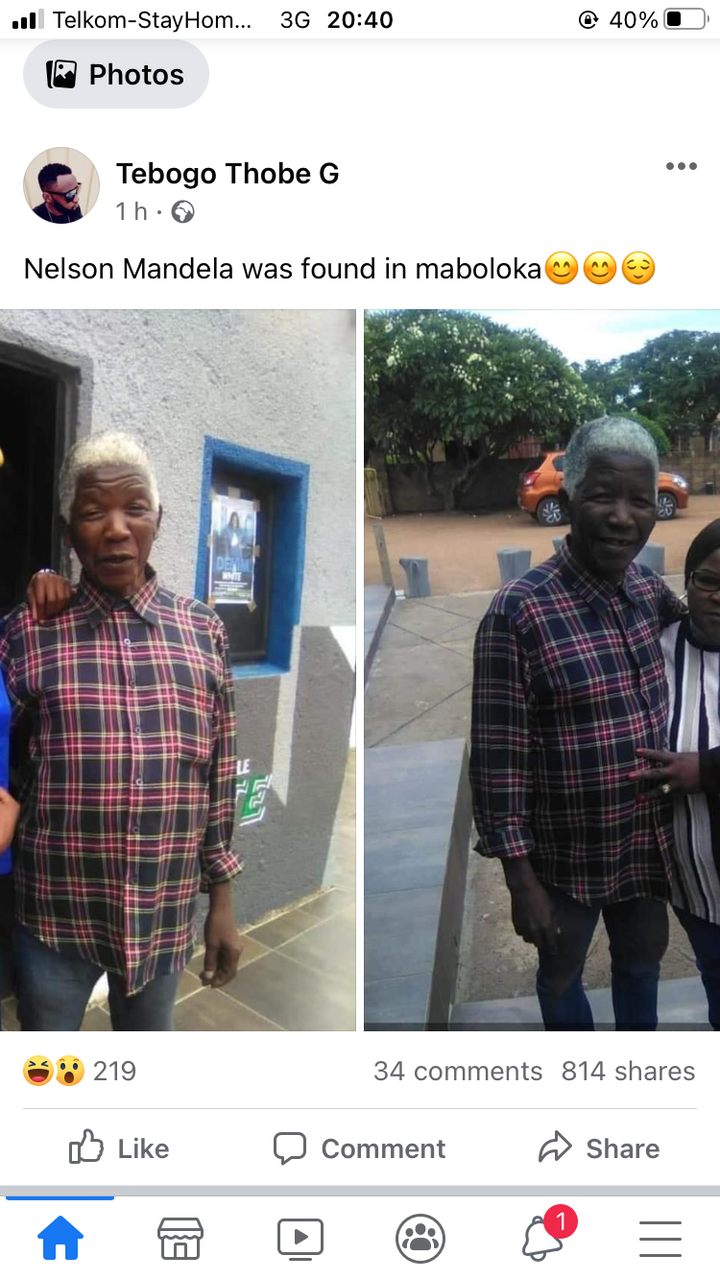 A young man from Soshanguve, Gauteng by the name of Tebogo Thobe G shocked  the internet when he uploaded a picture of an elderly man that resembles Nelson Mandela in an uncanny fashion.
Tebogo captioned the pictures with "Nelson Mandela was found in Maboloka". Before long his comment section was flooded by people who who agreed that the elderly man really resembles South Africa's first black president.
In fact, some say movie writers and directors should have used / should now use the elderly man for the Nelson Mandela roles that are potrayed in movies. Others just wanted to know if the elderly man speaks like Madiba or not— which ao highly doubt!
Here is what some people said in response to Tebogo's Facebook update:
1.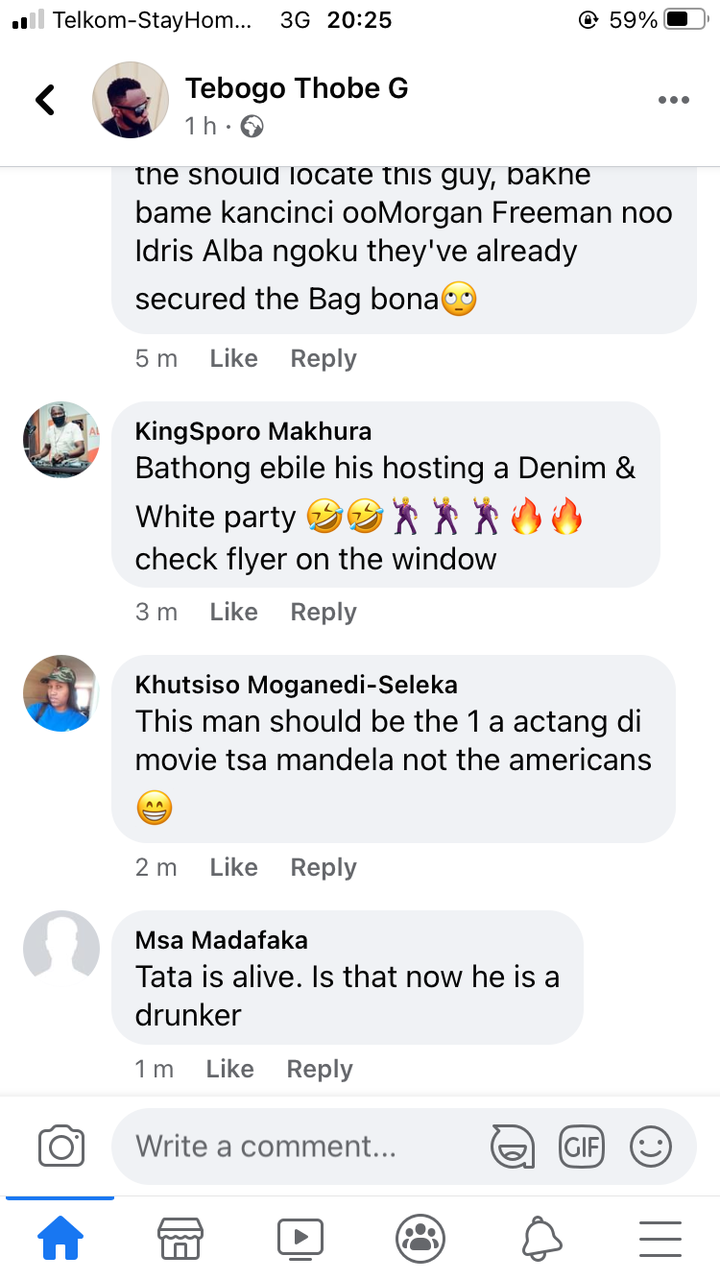 2.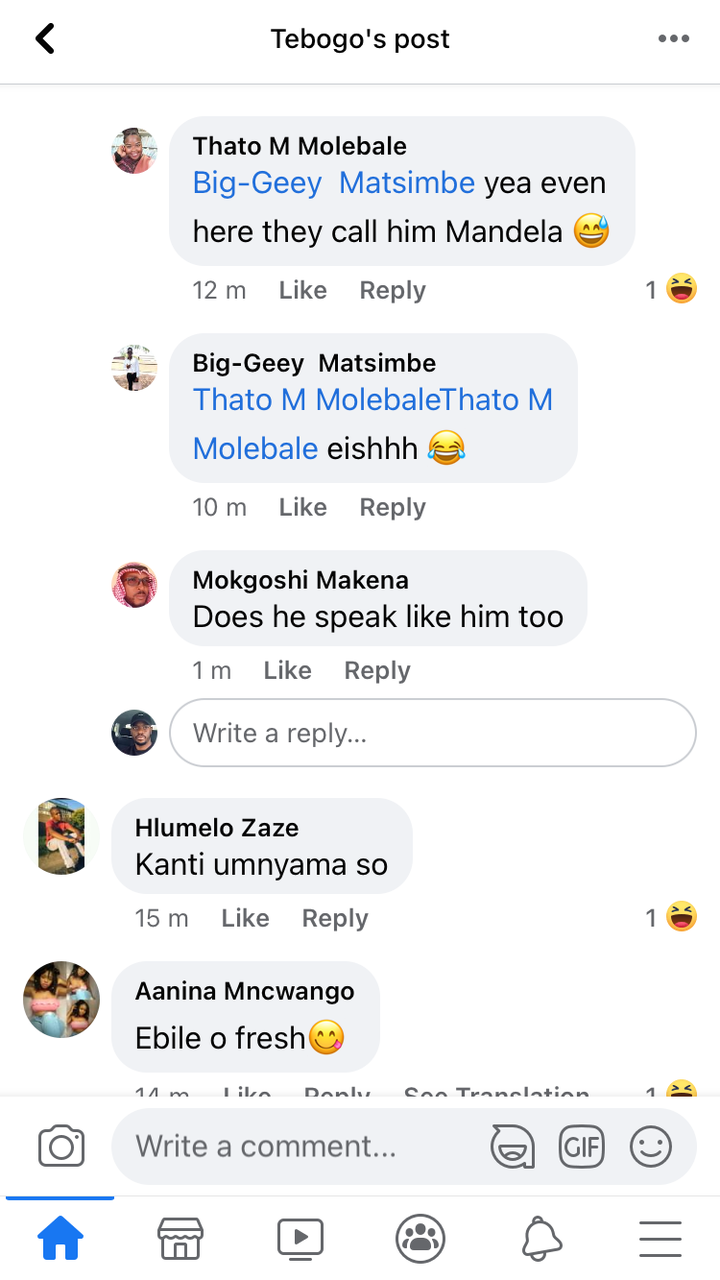 Do you also think that he looks like Nelson Mandela? Let me know on the comment section.
Content created and supplied by: HolisticEye (via Opera News )