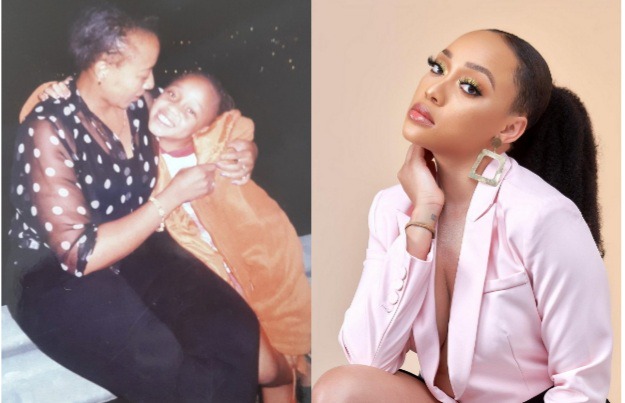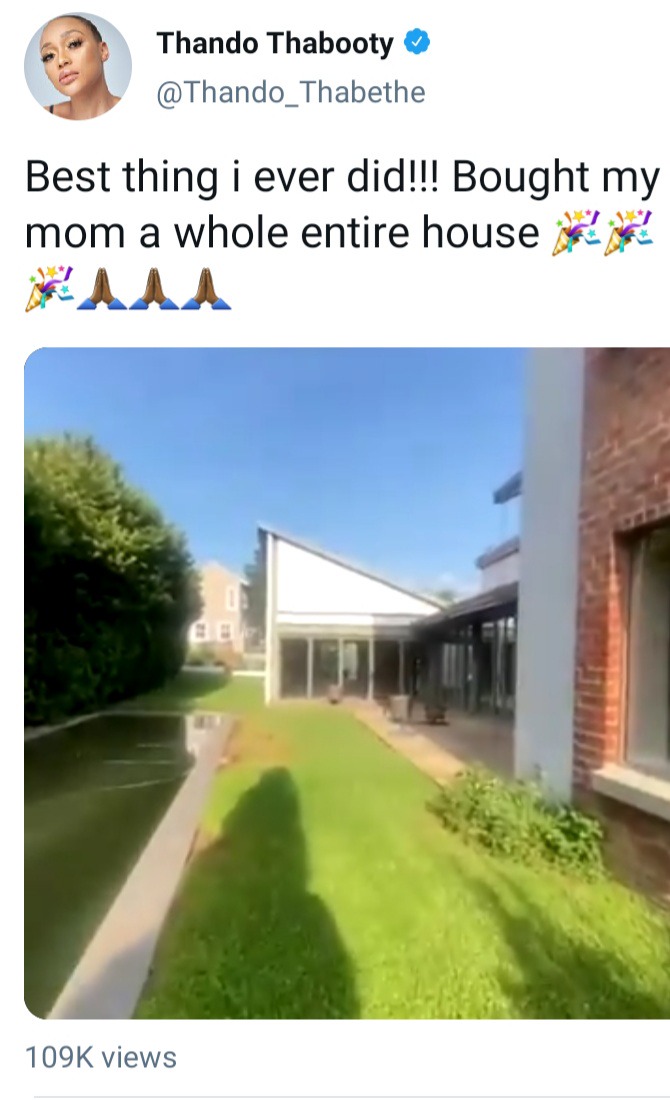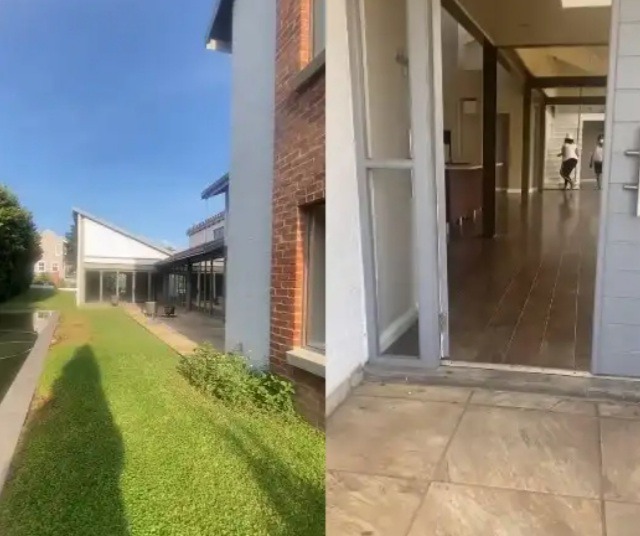 Thando Thabethe is an all rounder in the entertainment industry. She is an actress, tv presenter and also a radio host. Msanzi definitely likes seeing on the screens hearing her on the radio. She is just 30 years all but she shows great maturity.
Our female celebrities just to name a few Ntando Duma and Makhadzi have previously posted pictures of the houses they built for their mothers. Just yesterday Thando Thabethe was also added on the list of celebrities who bought their moms houses as she posted a video of the house on Twitter and Instagram. As always Msanzi or her fans at least had something to say. Many had good congratulations messages for her but not everyone has something good to say.
The words "It won't matter in heaven " came up amongst the comments from Thando Thabethe's post.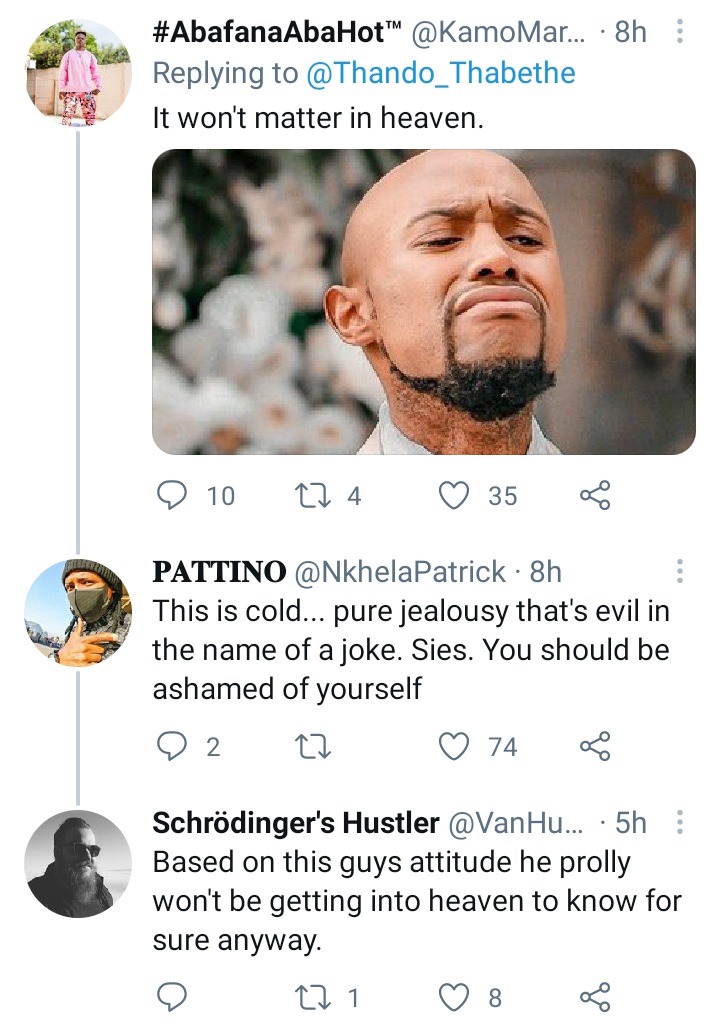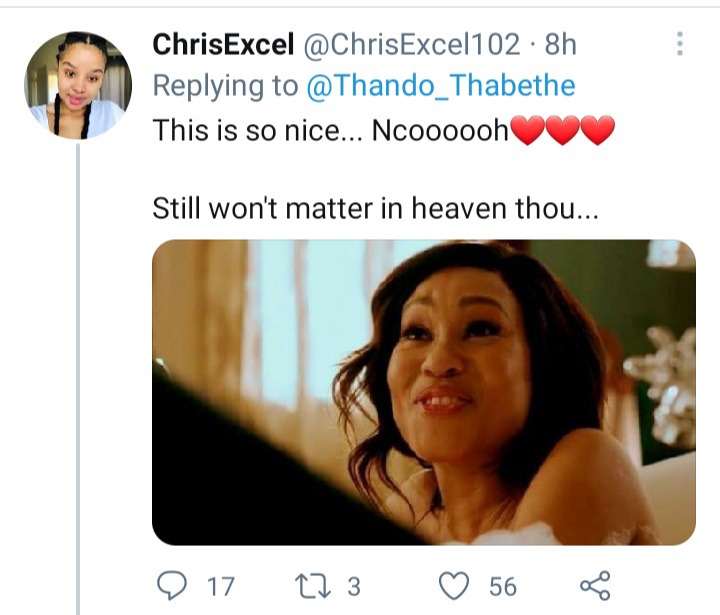 People like to be negative when there is no need. For me whether it will matter or not let's stop the negativity. What do you think, will it matter or not?
Sourcehttps://twitter.com/KamoMarakalla/status/1363530246230794242?s=19
Content created and supplied by: Health2.0 (via Opera News )