Master KG and Nomcebo Zikode's song that had many people dancing has never faded. The company that has rights of distributing Master KG's music, Warner Music has forced police from Germany to pay a fine for using this song on a video where they were dancing to it.
This song was released in 2019 but it gained more popularity in 2020 when a group of Angolian dancers were seen dancing to it on social media. Warner music has caused panic to everyone who has recorded videos dancing and imitating this song as they have written to some organisations to pay for the rights of using this song.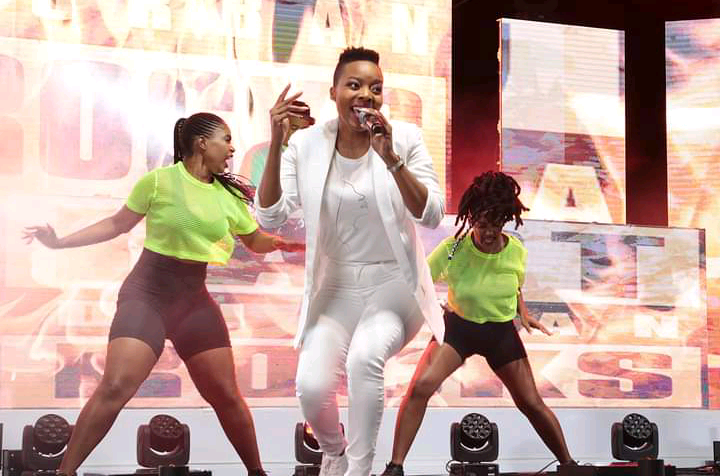 One of the officials at Warner Music stated, 'If they're use our song to market themselves, then song owners have to be payed.' stated this official
This official continued by saying COVID-19 has made life harder on artists, that is why it's important for artists to collect cent by cent. Marketing and Public relations specialist at Universal music Tyson Mqoma said South African People who have used this song should not worry as the rules and regulations aren't the same as those of other countries.
'Our law don't find it illegal for anyone to dance for someone's song. It can be at home with family or at a workplace. If a certain company don't want people to use their music on social media, they are the ones who block people from using their music besides getting them arrested.' stated Mqoma
Other German companies who have used this song on their videos have quickly removed these videos from platforms they were posted on. Nomcebo Zikode who's a vocalist on this song says she is just a singer, she's not aware of these rules and regulations.
'The news have come to my ears that the company is fighting for us, as for me my job is to write and sing music. There are specialists who knows better about the rules behind publishing and rights. That is why we hire these companies who have better knowledge of music rights and other things.' Stated Nomcebo
Means to get Master KG to comment on this issue failed as his phone was not answered.
Sources : www.ilanganews.co.za
https://www.facebook.com/995186467266634/posts/3661807530604501/
Content created and supplied by: Jikelele (via Opera News )