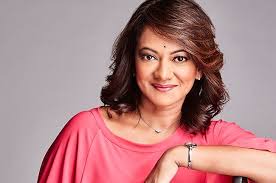 Devi Sankaree Govender is a hard hitting TV journalist who has made a name for herself in the broadcast media. Her fearless approach has reverberated around the country and many respect her for that. With 25 years of experience in the industry, she has become a model and source of inspiration to many who are treading her path.
Devi has not only succeeded as a TV journalist but her flair for writing and presenting has also paved the way for her in the print media. Working with Carte Blanche, for Devi among others has been one of the highest privileges of her life. She said " everyday I'm reminded of how privileged I am. Whistleblowers trust us with their lives and through them, we are able to shine a light in all those dark corners".
She is an award-winning investigative TV journalist who started her career when she was only 21 years old. Initially she was working on the radio before she crossed to the print media and then TV. Shortly before she crossed to the print media and then TV. Shortly before completing her bachelor of arts degree at the University of Natal in Durban, Devi got an offer at SABC Radio as a freelance artist.
Devi obtained an honours degree in drama and performance studies in 1994, before she proceeded to UNISA and bagged a higher diploma in education in 1997. Then in 2000, at the University of Natal, she obtained a post graduate diploma in business management and by 2002, she had already completed her MBA.
A fantastic thing about this voracious woman is that irrespective of the several dangerous situations which she has found herself in with her crew, Devi has maintained consistency in her chosen career. As a fearless woman, she is reputed for exposés that highlight issues on corruption and crime within the 15 years that she has worked with Carte Blanche.
Devi is inherently a wife and mother. The Carte Blanche journalist is presently married to Perumal Moodley and they have two kids. Even though we do not have a verifiable record of how much she earns at the moment, what she goes home with every month is certainly able to give her the kind of comfort she desires. However, you should not forget the fact that she has other sources of income as well, like speaking at conferences and anchoring events.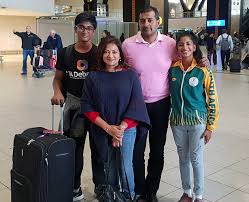 Content created and supplied by: KathiBlessings (via Opera News )