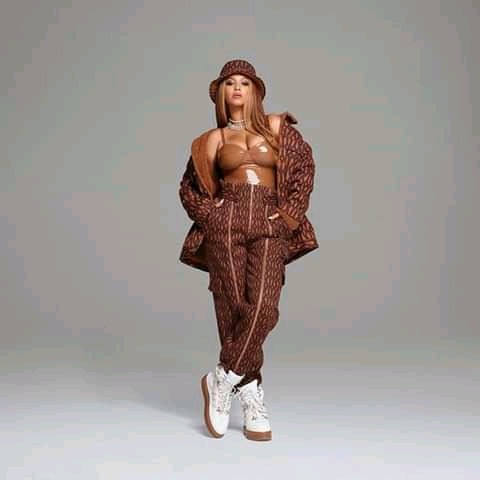 For a lot of years a lot of people thought that there was no place for plus size women in the modeling industry. That's because of the mindset that models must have slender figures.
For the longest of time a lot of people starved themselves eating as little as they can so that they can get the perfect weight to model high end clothes.
I'm glad to say that things have changed a lot in the last few years. A lot of designers have now gone into making beautiful and fashionable clothes for plus sized people.
Rihanna is a big star and the last few years have been great as she has established a brand that is going very well. Her Fendi label has taken over as she has some gorgeous pieces to offer.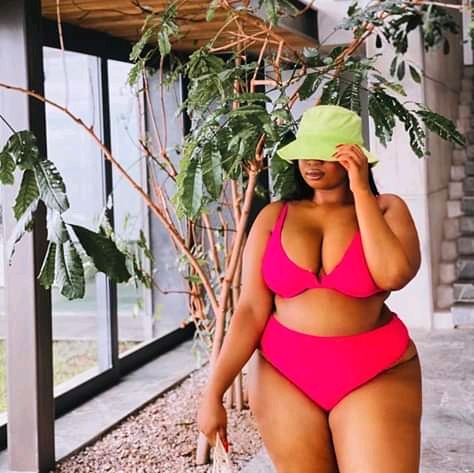 She didn't box herself in as she broke out boundaries and added items for plus sized people. She's not the only one who has something to offer for everyone.
World renowned superstar Beyonce Knowles-Cater has been impeccable into delivering when it comes to her Ivy Park label. The brand has been doing well for years .
Last year we saw Beyonce working with some of our local artists and actors on her film Black is King. When she launched the new Ivy Park merchandise, we saw a lot of the artists she worked with wearing her new range.
She now has released yet another IVY Park/Icy Park merchandise and it looks great. We also got to see her daughter Blue Ivy model her firsy shoot.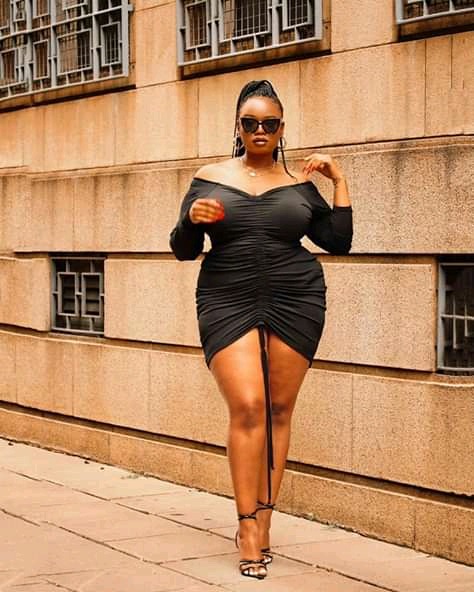 It looks like she is working with more South Africans as Leeyonce couldn't contain her excitement on her social media platforms.
For the longest of times Leeyonce has spoken about how much she loves being plus sized and that she loves the fact that she can wear anything she wants despite her weight.
For a lot of years she has had to endure being trolled online for wearing clothes that most plus sized women wouldn't normally wear, things like tiny shorts and bikinis.
She has also come out to talk about how much she loved and looked up to Beyonce who has always embraced her beautiful curves.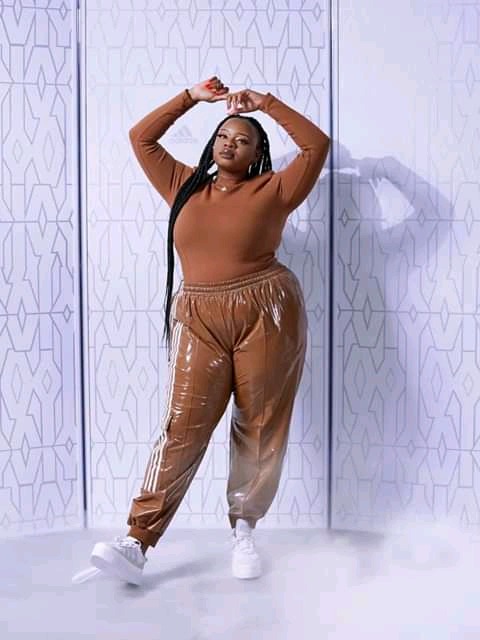 Nowadays Leeyonce is more than just a pretty face, she's an influencer, a plus sized model and a brand ambassador for a lot of brands. Things have been going well for her.
Now she gets to model the brand of the one person she has always admired, she posted pictures of herself modeling the new Ivy park/Icy Park merchandise.
A lot of people have been talking about the new merchandise as we have seen a lot of people other model the new merchandise. Leeyonce get's to have one of her wishes coming true.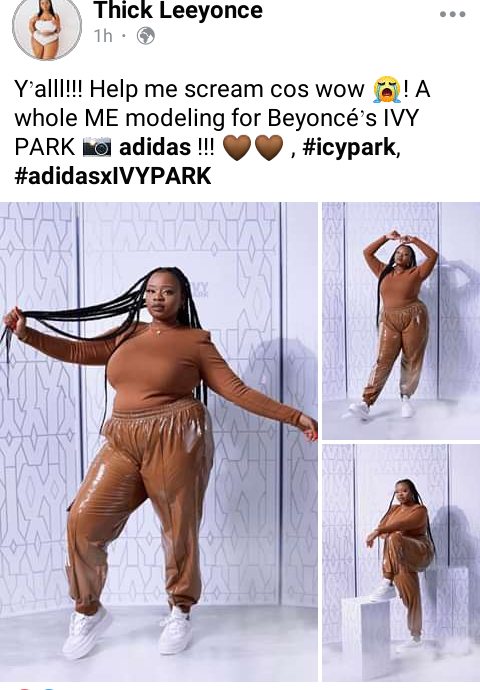 Content created and supplied by: Nonkulie (via Opera News )