It is no secret that ever since the universe started moving towards the 4th industrial revolution a lot of african people seem to be forgetting who we are as africans and believe in.
A lot of people are now normalizing things which are very disrespectful and wrong acording to our african cultures and as if that is not enough they are now doing it even towards the deceased.
For example look at what is written on this tombstone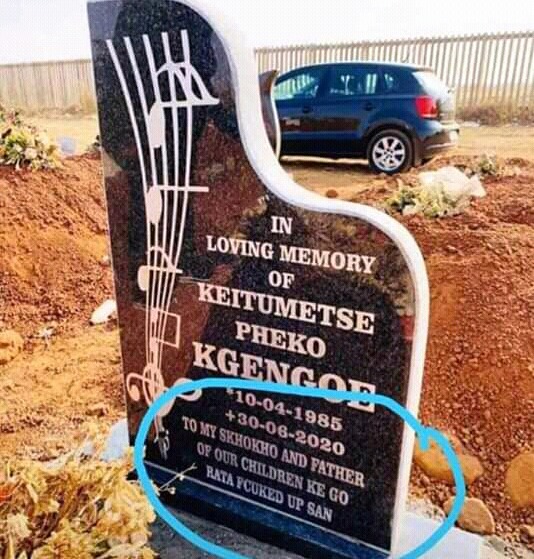 As funny as this may seem it is against our beliefs as african people.Acording to our cultures a person who have passed on deserves some maximum respect irregardles of thier past while they were still alive.
And as if what is written on the tombstone is not enough it's funny how some people also go as far as having some after tears celebration parties after funerals.According to our african customers we mourn the dead not celebrate them let us refrain from disrespectful activities such as the after tears celebration parties.
Content created and supplied by: RastaWrites01 (via Opera News )