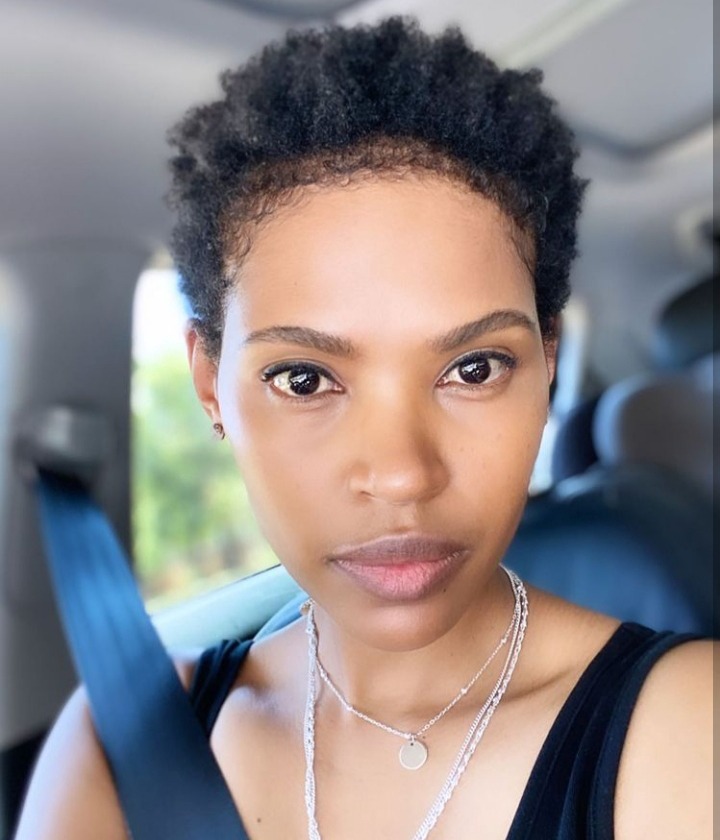 She is talented, vibrant, beautiful, kind and generous. She is most famously known as an actress who has been in the entertainment industry for a while and has achieved so much in her career as an actress. Gail is also known as Kabelo Mabalane's wife and the two are one of the most inspiring and beautiful couples in SA.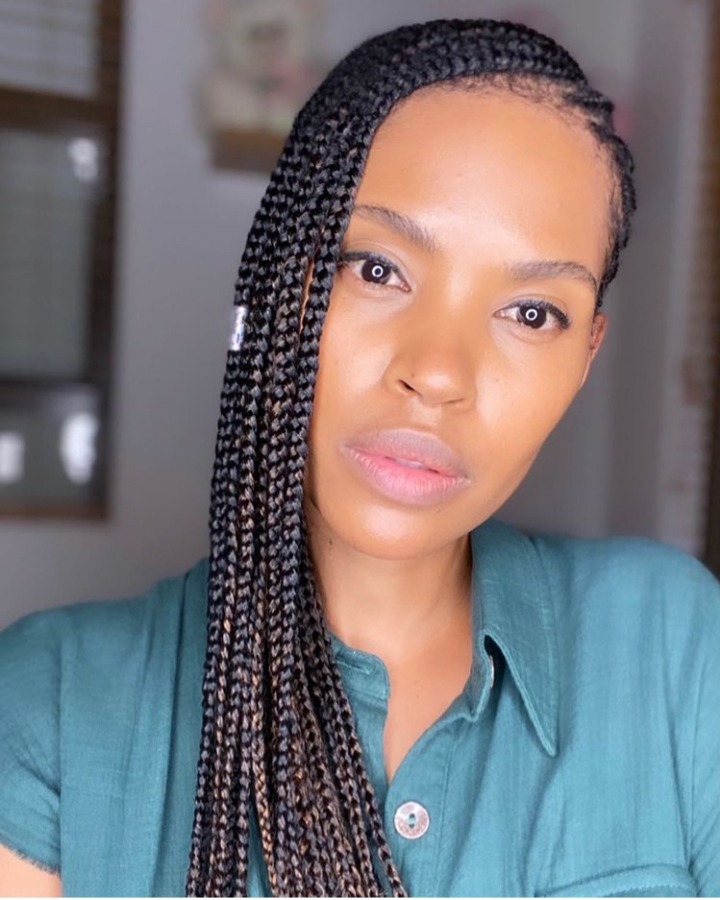 There's so much that we have learned for this amazing couple and they are just amazing. Gail Mabalane has been having a hard time with her hair line and hair growth. A few weeks back she plated her hair and that had a huge impact on her hair line growth but now everything seem to be going back its normal state. On her latest post she shared a picture of herself looking all natural and showing off her hairline, she captioned her post by mentioning that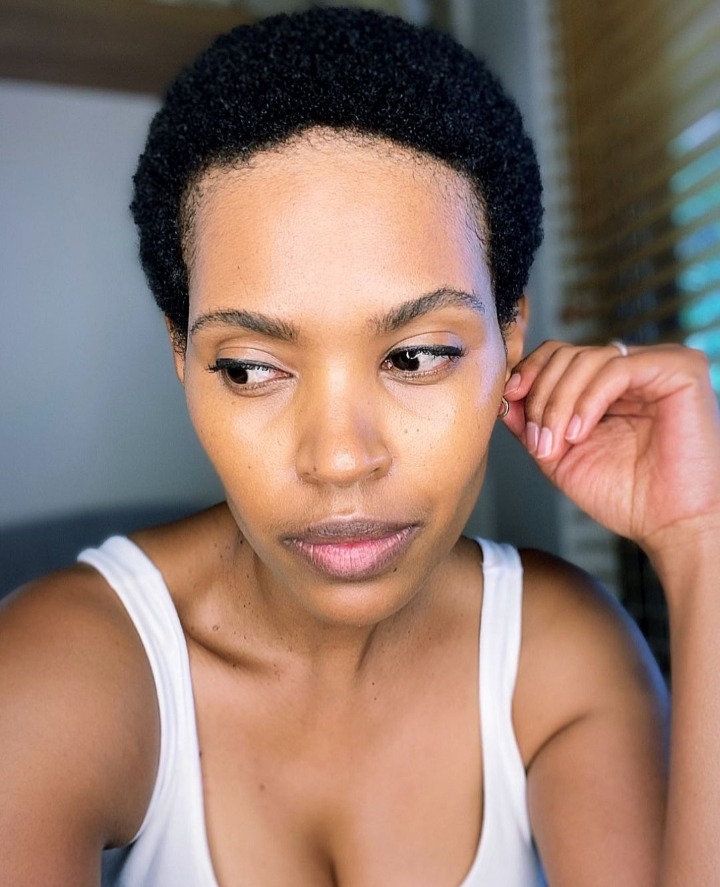 "So my hairline took knock after my cornrows. I should've known. The hair loss journey is all trial & error. We live & learn. I'm learning the importance of keeping my scalp healthy so healthy hair can grow. 😊 Now we start the regrowth process...again. 🙏🏾". Please comment, like and share.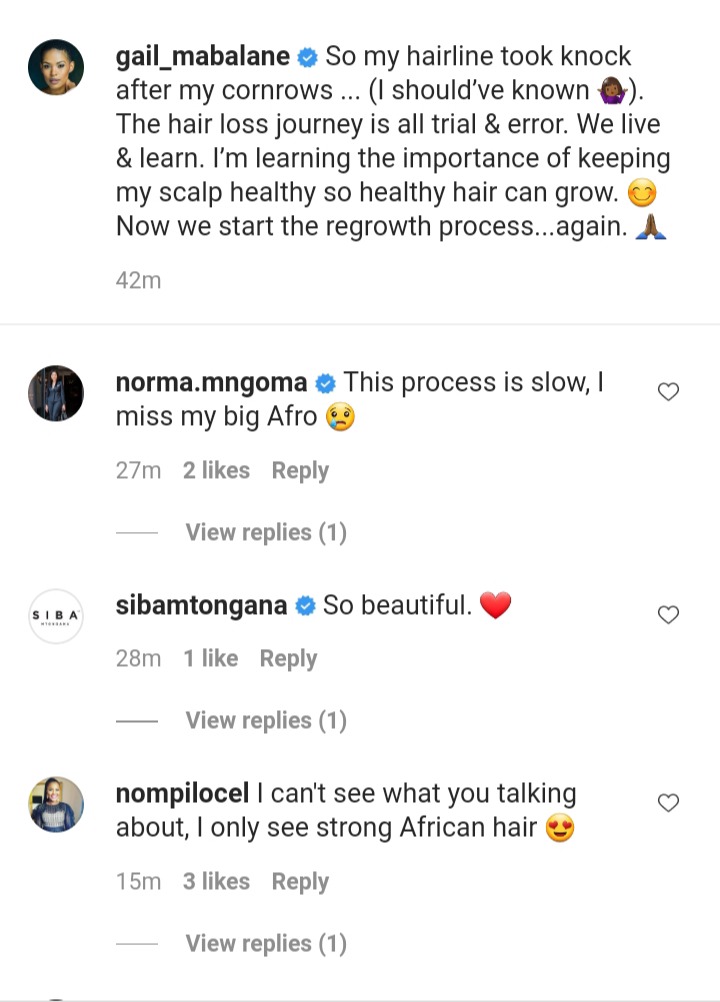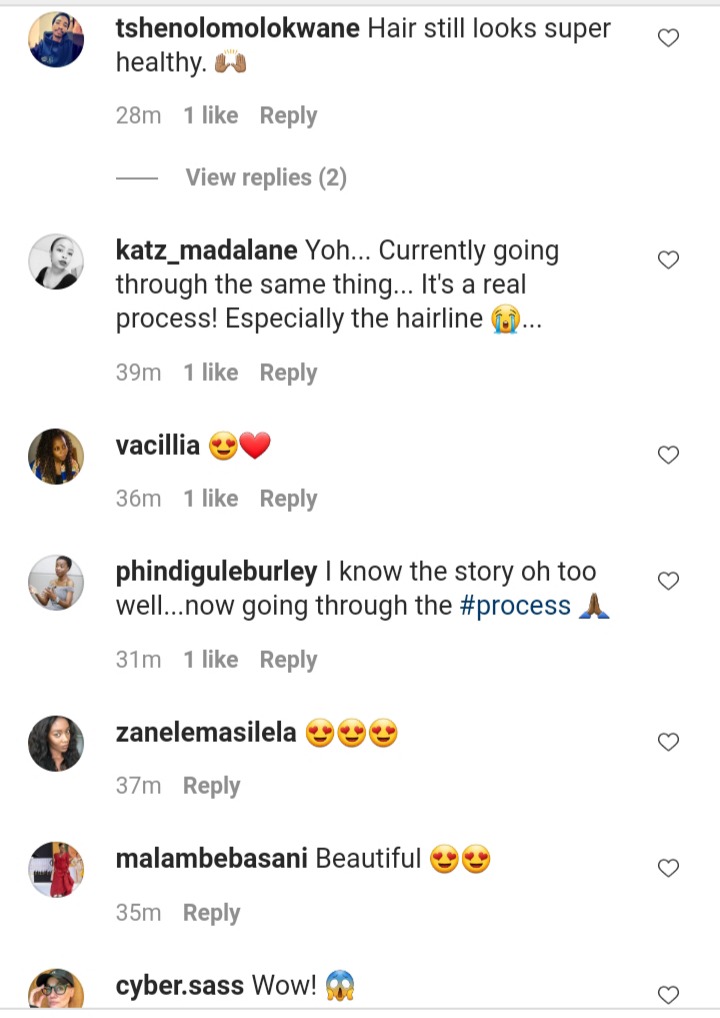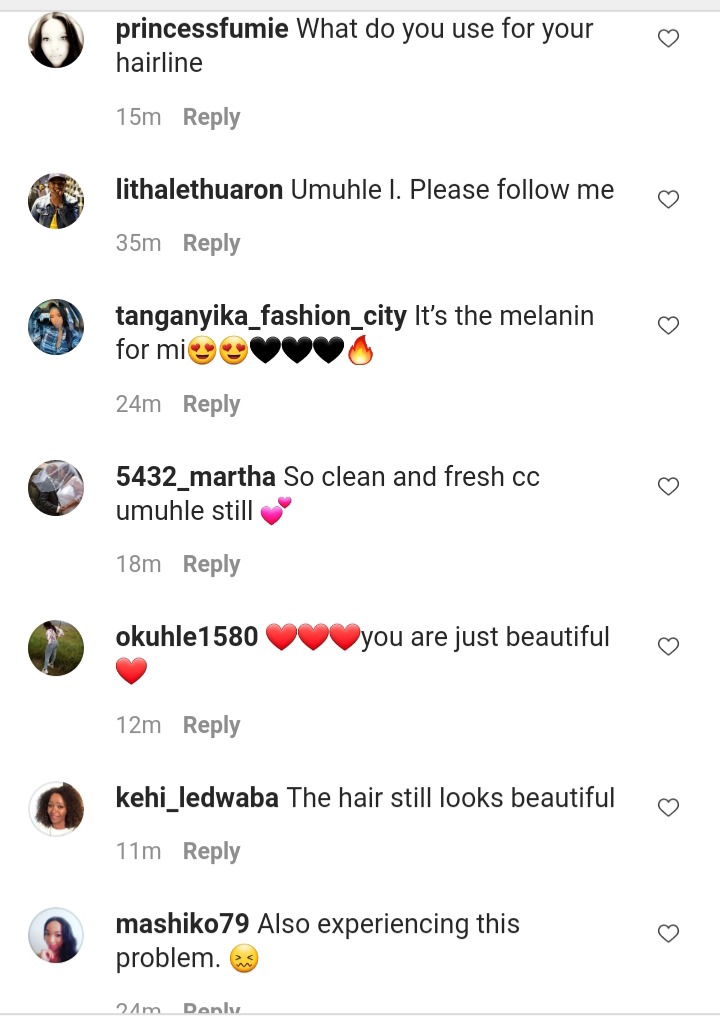 Content created and supplied by: SallyNews (via Opera News )