King Monada recently took it to Facebook to share two pictures of his two sons along side his very own picture.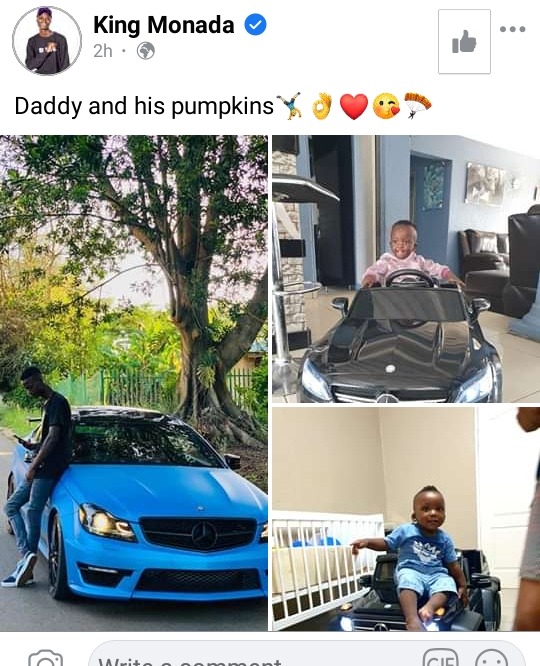 In these pictures the two boys are playing with two different Miniature cars that belongs to the brand 'Mercedes Benz'. Captioned "Daddy and his pumpkins" you can easily tell that king monada is surely a happy dad.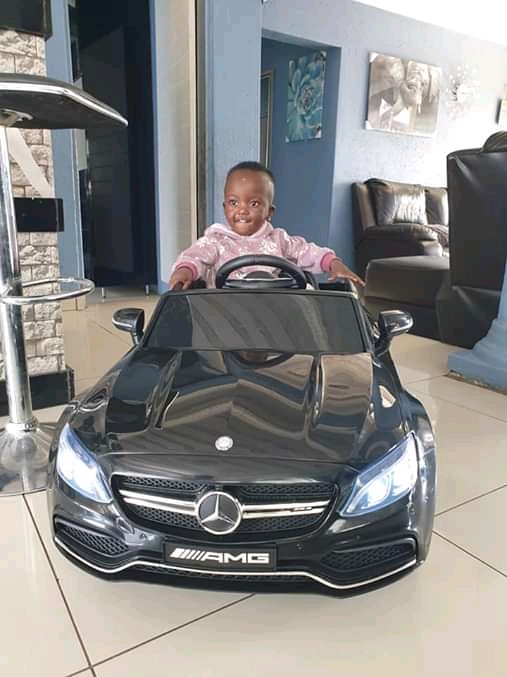 Both his sons are driving miniature black AMGs. His one some playing with a G-wagon miniature while the other one is on some convertible. Mind you, the oldest son between the kids is only 2-3 years old.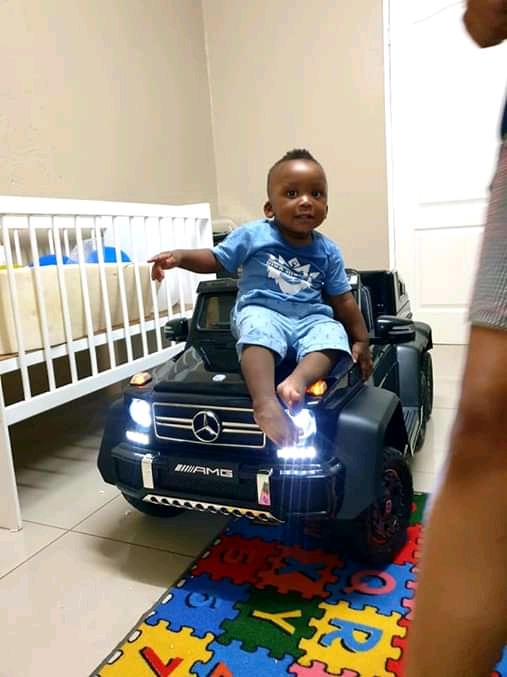 Of course he couldn't leave out his very own blue Mercedes Benz Coupé. What is more lovely about this car it's the spoiler, personally I elso love how spotier it is.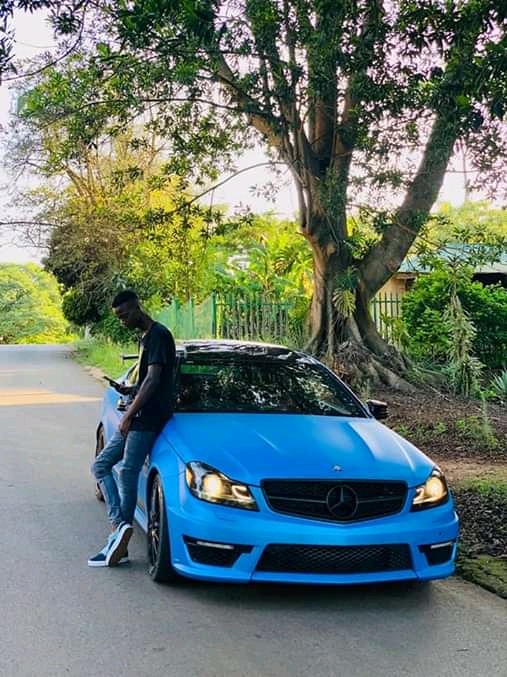 Facebook followers were so impressed and the showed the award winning singer with alot of love through love reactions. Some even went as far as hilariously asking the singer for a job of being his two sons chauffeur.

The are indeed lucky to be playing with such cars from such an early age. For those that are wondering, this kind of cars doesn't cost as much as the realistically sized cars.
Content created and supplied by: The_Presence (via Opera News )