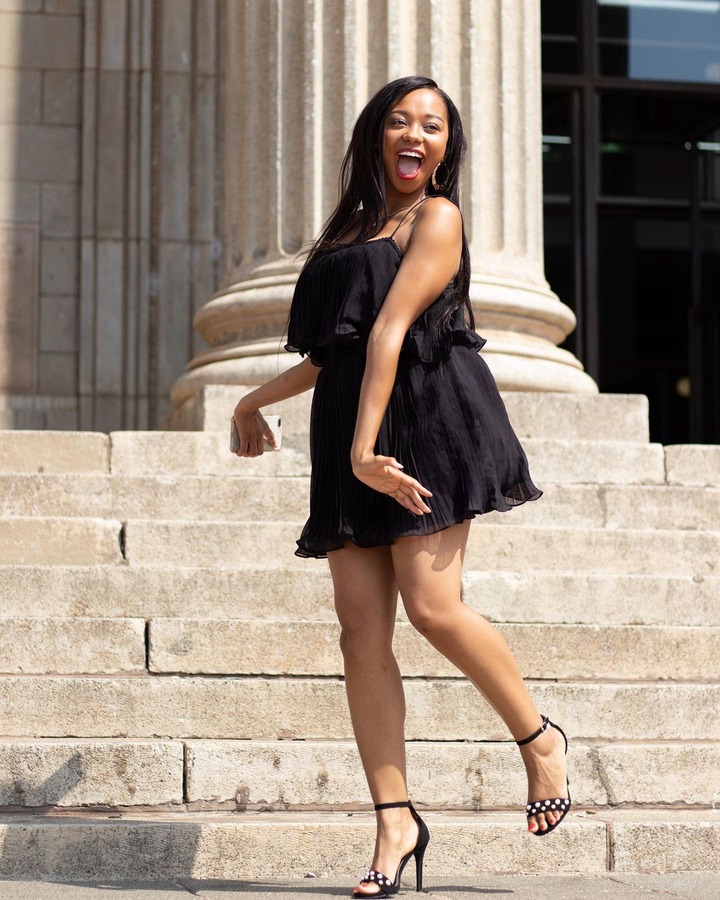 Larona Moagi finally did her last bow on the The River, it is an emotional time to officially part ways with one of the major characters on The River. She played the daughter of the evil hearted Lindiwe Dikana, the would always bump heads and lock horns. But Unfortunately she faced so much criticism both behind the scenes and in the streets of Social Media.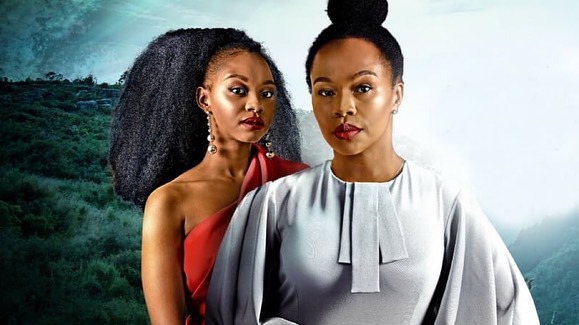 Being the daughter of Lindiwe, portrayed by Sindi Dlathu, Larona would spend so much time shooting with Sindi such that they became very close. During her departure Sindi Dlathu, send a motherly message to her screen daughter saying," The sky will never be the limit for you, because you are destined for greater heights. I am so excited to see what the future holds for you. Working with you everyday was a joy, i am so proud of you Lareezy" Sindi wrote.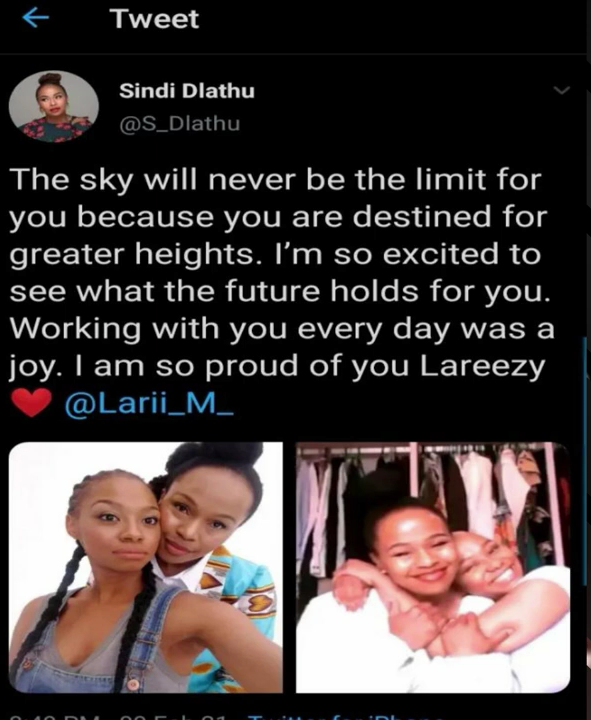 Although it is not clear on what Larona will be doing , She posted a tweep announcing her departure saying " Iss a wrap! Ituhmeleng/ Mokoena/ Dhlomo/Dlamini, thank you to Tshedza for granting me this opportunity. Thank you to everyone who walked this journey with me. God bless, See you on the next flip side" she wrote.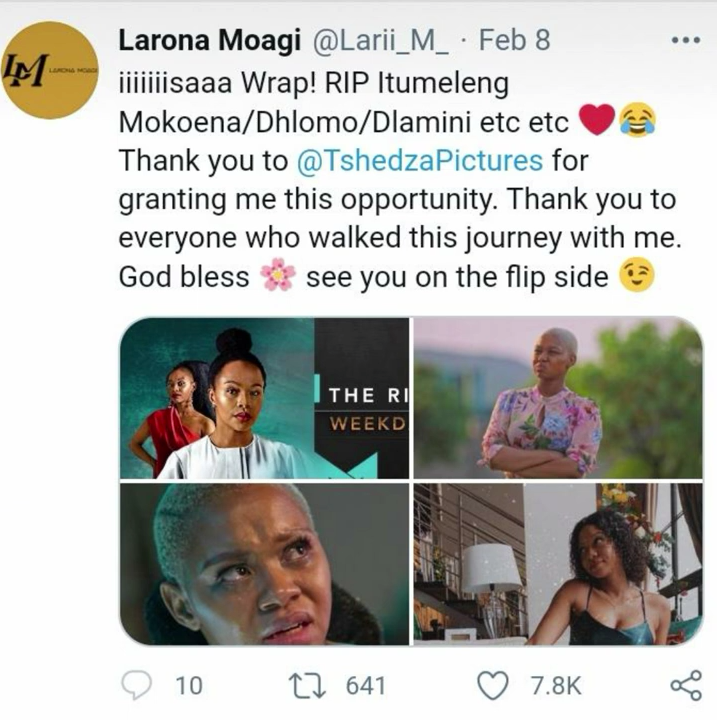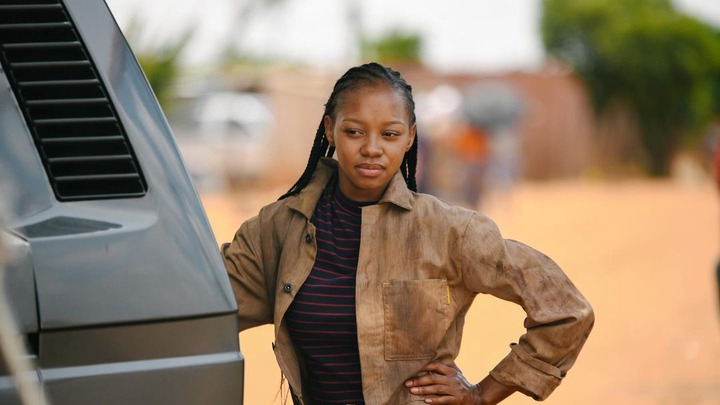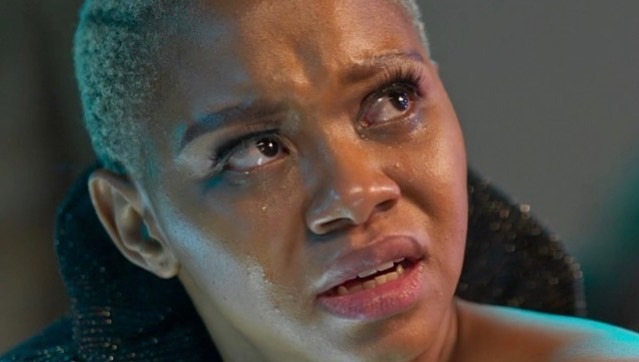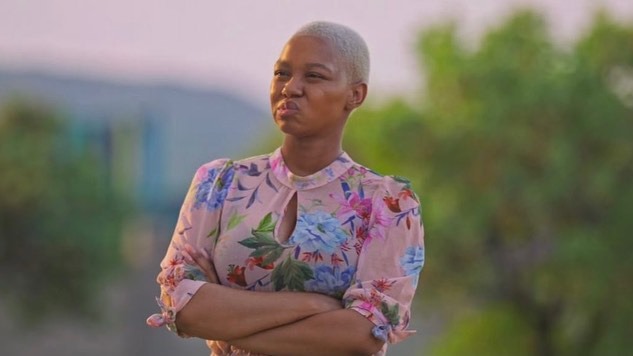 Let's all congratulate her , and hope to see her on the next big projects on our screens. Don't forget to like, share and follow for Galaxy8 news.
Content created and supplied by: Galaxy8news (via Opera News )