Benny Mayengani is a Tsonga traditional music artist who has been through hell lot of hardships in his musical journey, Mayengani managed to came out victorious out of all battles he fought with managers and all those who tried to surpres and sidelined him.
Mayengani musical career was under threat after he was sacked by Joe Shirimani, it was a very shocking moment of his life, that's where he tried to work with prince rhangani thereafter, since they had nowhere to go they had to start from A.
They produce Mayengani's album and people loved it by that time in 2014, that's where he continued working with Rhangani and they managed to make more hits until they partways due to some internal conflicts.
However if you can look at Benny Mayengani today, he looks far different from how he used to looks 7 years ago, money showered him, his story tells us that if you really believe in yourself and what you do best , no one can bring you down, a True talent will never be surpresed.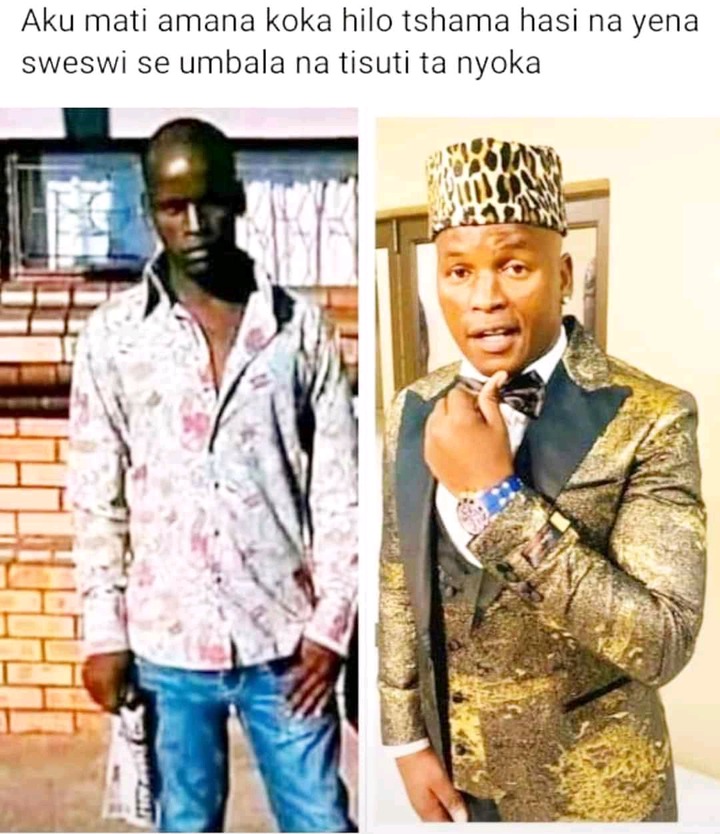 Content created and supplied by: Cleon (via Opera News )