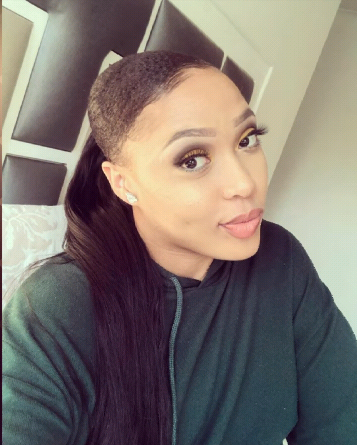 South African actress Simphiwe Ngema, who just had her first child, with her Zimbabwean born baby daddy and model Tino Chinyani. Like many mothers before her she is feeling as comfort with her body as she was before getting pregnant and giving birth, as she will be back on the tv screen again soon.
Which is making her nervous as she does not know, how her body will look in the end results. Earlier today she took to her Instagram stories, to share her excitement as this was her first day back on the set since having her baby boy, Tiyani.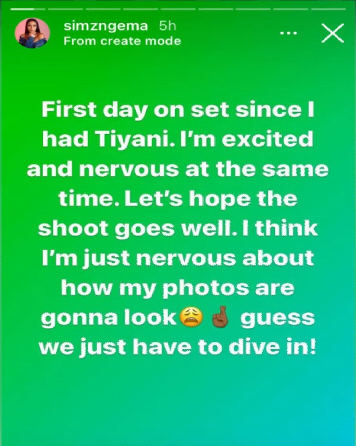 But she was also nervous at the end result and hoped for the best. It end there as the actress also shared a video of herself, trying to show us her "Bum" while inside a jacuzzi with her man Tino, But he would not let her, because he did not want her her butt to be exposed on the camera.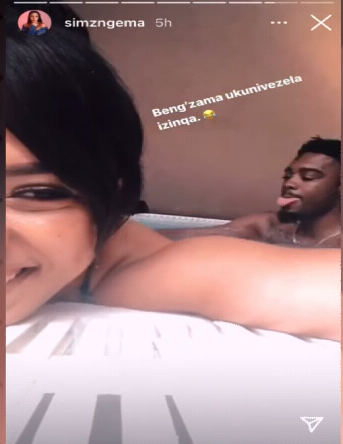 So that being the case, she once again took her Instagram to let us know the real motives she was trying to show of her assets.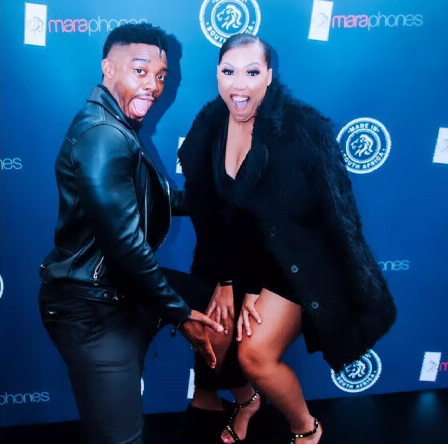 Which was that she has been working hard at the gym and wanted to show the results, because she wants to prove even though she is now a mum, she still got it, and wants to walk around the beach naked.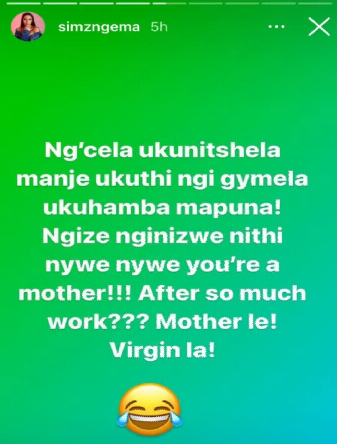 And due to Tino's strict restriction from her showing off her body, she decided to write it in a language that he would not understand.
Saying that she wrote in her mother tongue, because she doesn't want her baby daddy to see what she is saying, because he will never understand or allow her to walk around naked at the beach.
These two are clearly having fun in the relationship and serving couple goals while raising their son together, and wish them all the best. If you enjoyed this article please do Like, Comment, Share, & Follow, for more articles and the latest daily news on all your favorite South African celebs.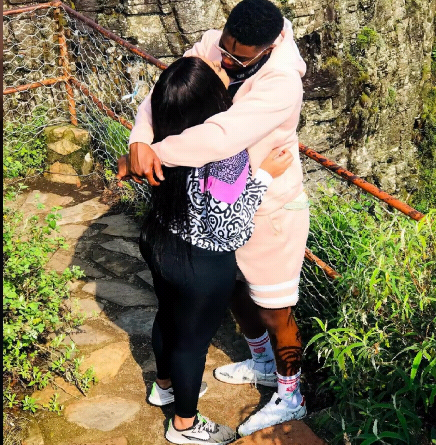 Source:ht,tps://youtu.be/Orkc-vyKHak
Content created and supplied by: CAIRO-MediaNews_SA (via Opera News )