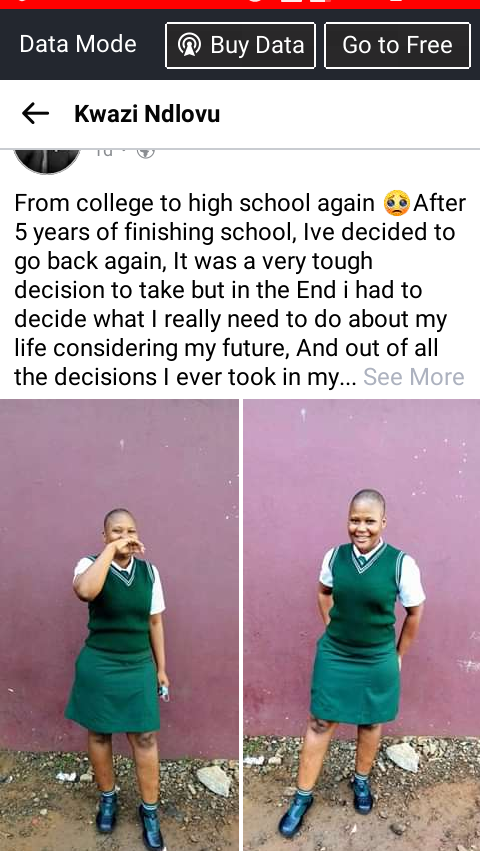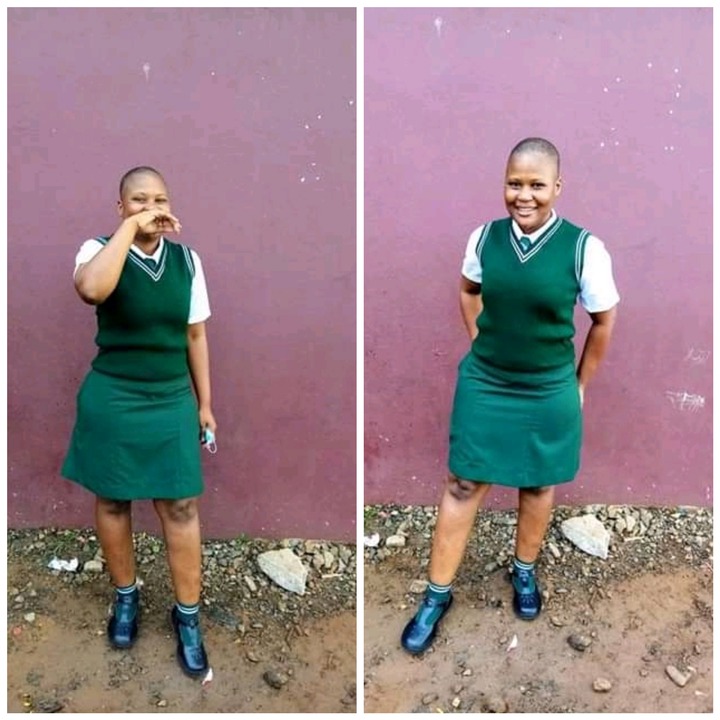 If you've given up on your dreams/life this lady's story will inspire you. The lady is an inspiration to many. Her story touched a lot of people. 
Kwazi Ndlovu posted "From college to high school again. After 5 years of finishing school, I've decided to go back again, it was a very tough decision to take but in the End I had to decide what I really need to do about my life considering my future. And out of all the decisions I ever took in my life... I am very proud of this one.. because I have a strong belief that all this will be worth it in the end. This marks a very big and scary day of my life. Thanks to my new high school for the second chance. It's never too late. Bathi imfundo ayikhulelwa.❤️❤️
One commenter by the name of Philie Mnikathi said "This is just the best thing to wake up to. The fact that you decided to go back shows how brave you are. I hope you know that by this you have not just outdone yourself but you have changed the lives of so many women who will follow your footsteps."
Kwazi Ndlovu is a true definition of it's never too late to follow your dreams. If you've given up on your dreams it's time to rethink what you really want and start following your dreams. Kwazi's story inspired a lot of people and it has gone viral on social media. A lot of people are behind her and are supporting the decision that she took.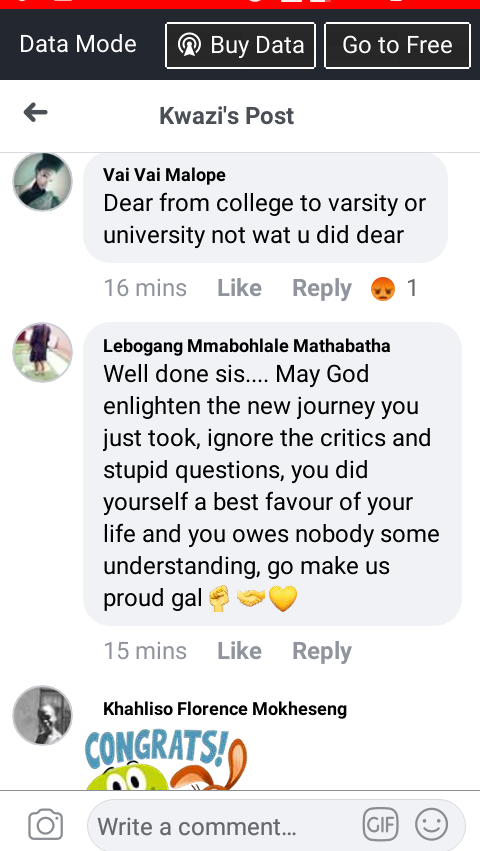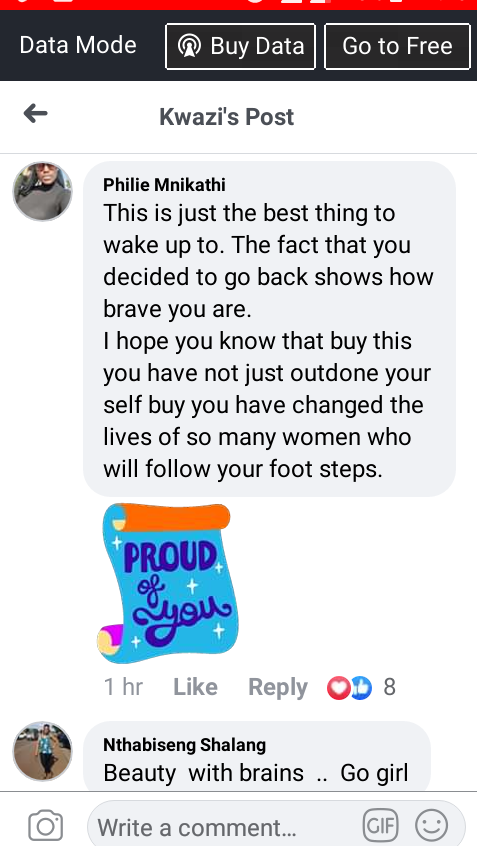 Screenshots credit: Facebook
Source: Facebook
Content created and supplied by: Progy.com (via Opera News )