Department of Education Internship 2020/2022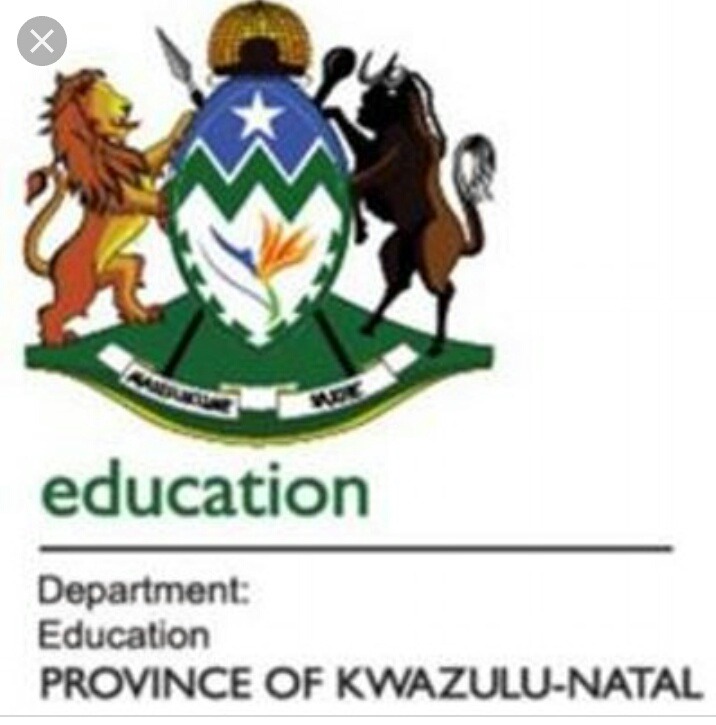 ...
Internship programme 2020,
The KwaZulu-Natal Department of Education is implementing the internship programme as part of its contribution to skills development initiative as expressed in the NSDS, NGP, and PGDS objectives by inviting unemployed graduates to participate in the programme that will provide them with valuable work experience and increase their opportunities towards employment. The programme offered is fully structured and the Department will pay successful interns a monthly stipend/allowance.
Applications are therefore invited from interested applicants in possession of a relevant Degree from a recognised University or a National Diploma from a university of technology and TVET Colleges, to undertake workplace training that shall run for the period of 24 months in the following fields /areas :
Provincial Examination Section, Ref: DOE/PROV001
Amajuba Ref: DOE/PROV002
Harry Gwala Ref: DOE/PROV003
Ilembe Ref: DOE/PROV004
King Cetshwayo Ref: DOE/PROV005
Pine town Ref: DOE/PROV006
Ugu Ref: DOE/PROV007
Umgungundlovu Ref: DOE/PROV008
Umkhanyakude Ref: DOE/PROV009
Umlazi Ref: DOE/PROV010
Umzinyathi Ref: DOE/PROV011
Uthukela Ref: DOE/PROV012
Zulu land Ref: DOE/PROV013
Requirements : degree /diploma in :
Public Administration /Public Management
Office Administration /Office Management and Technology
In addition the applicant must be:
- South African citizen
- unemployed graduate between 18/35 without relevant work experience
- people with disabilities are encouraged to apply
- currently not studying
- unemployed graduate who have not been exposed to the programme before
- prepared to enter into contractual agreement with the department
- Available for placement in the departmental offices across the province
- diploma from TVET Colleges/ DHET letter declaring competence and confirming graduation.
The closing date is 23/10/2020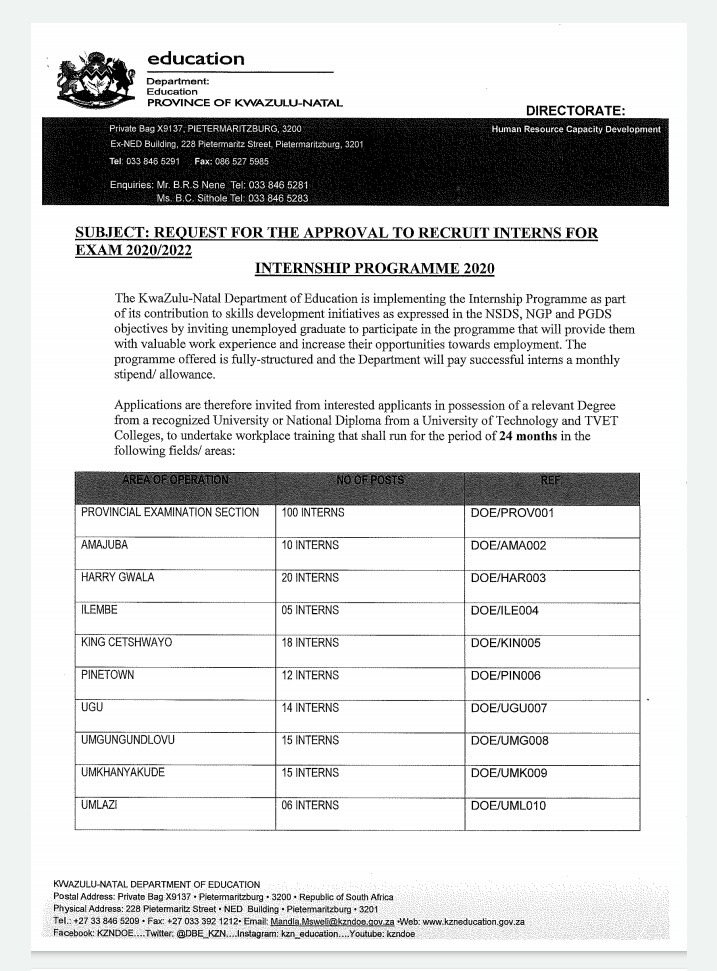 ...
,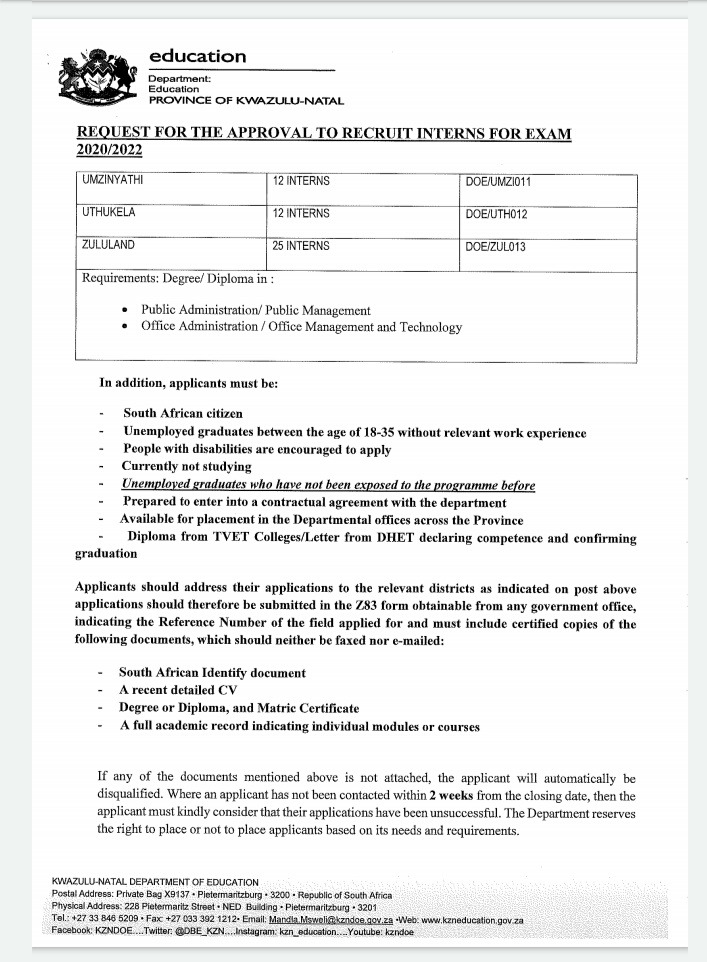 ...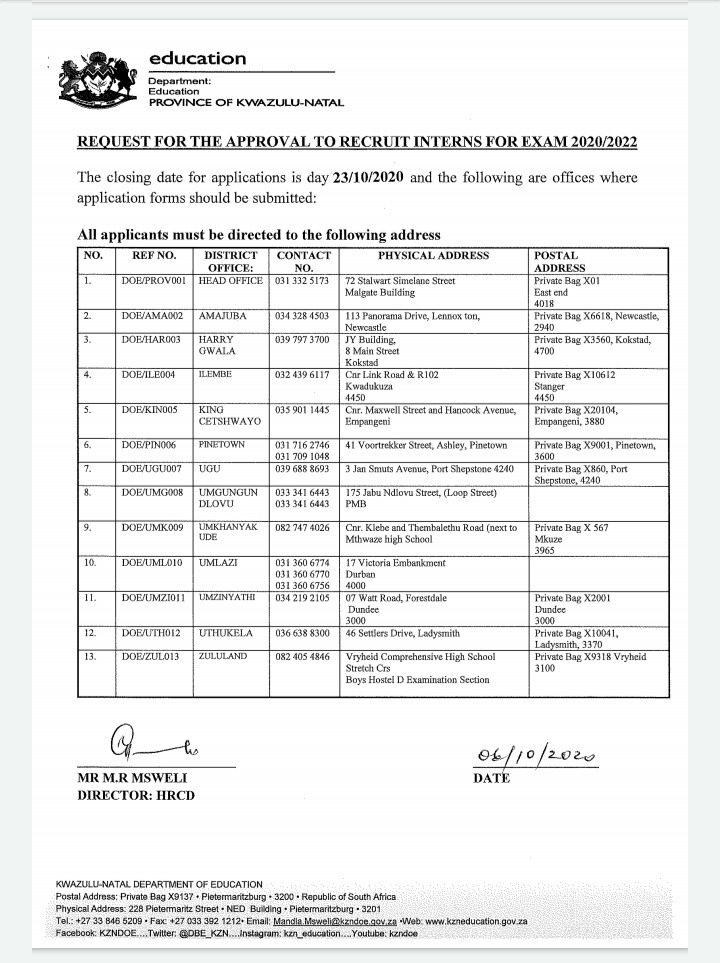 ...
...
Source : www.kzneducation.gov.za
Facebook :KZNDOE
Content created and supplied by: ZuluGirl (via Opera News )