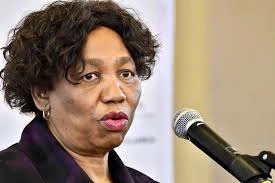 According to the Department of Basic Education (DBE), schools will be reopened on 27 January.
Despite Covid-19's second wave of outbreaks, the nation has a current strain of the disease which is more vulnerable to younger citizens.
Mathanzima Mweli, department manager, said on Monday: "Our separate modified danger strategy claimed that schools will not be permitted to work on a 5-level warning. At level 4 alarm, you are authorized to quit schools, such as grades 12 or 7. At level 3 alarm, you will be eligible to enter most of the grades.
"This distinct risk-adjusted approach helps one to work differently with regions. If you have a hotspot and education is difficult, you clearly have to pick a different choice."
Mweli said the team of researchers in the department had faith that schools will safely open in the next two weeks.
'Not a significant change' '
"The study team are able to examine what has occurred internationally. They also conducted a piece of study to look at the numbers in terms of death rates, hospital admission rates and other factors.
"The outcome of that exercise indicates that there is not a significant variation from what was picked up before in terms of the impact of the virus. Their analysis is that it doesn't seem to reflect any significant impact in terms of mortality rates, even of learners."
He said the data used came from the Department of Health.
Mweli said basic education leaders would report their results to the National Coronavirus Command Council on Tuesday.
"That meeting will decide whether they will allow us to proceed with the reopening of schools. From our side, the dates are what we communicated," said Mweli.
Content created and supplied by: NewzMag (via Opera News )