There is a circulating video on twitter that shows students being shot by the police and also defending themselves by throwing stones and other material at the police. The video is posted by KE SHARP on his twitter account and captioned it "[JUST IN] University of Mpumalanga Called the police to shoot @ the learners Who are striking for the allowance #komkyk" video link https://twitter.com/i/status/1334013150967066625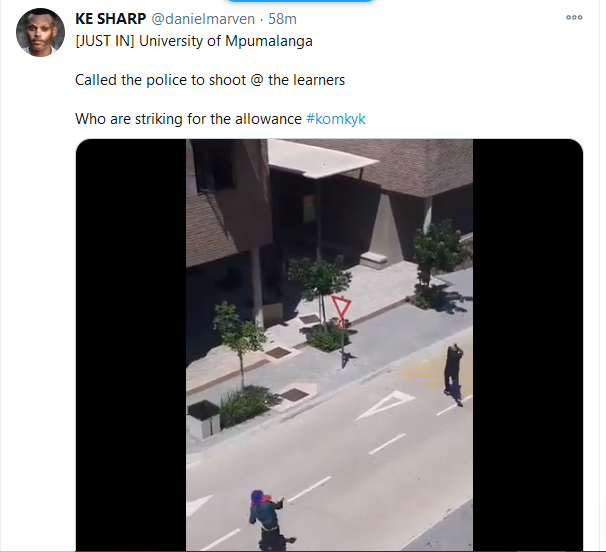 Screenshot cred: Twitter.
With the effect of the pandemic, academically most students are affected. Almost everyone is affected in 2020. Students might be one the most important people right now in South Africa, as the future of South Africa lies on them. They are the ones that should be treated well to ensure that they produce good marks and be better and well skilled before they enter the workplace. 
Students who feel like their rights have been oppressed and are not given what they are supposed to get went out and wanted their voices to be heard. In South Africa it is a norm that when you want your voice to be heard you have to strike and show how serious you are with what you want.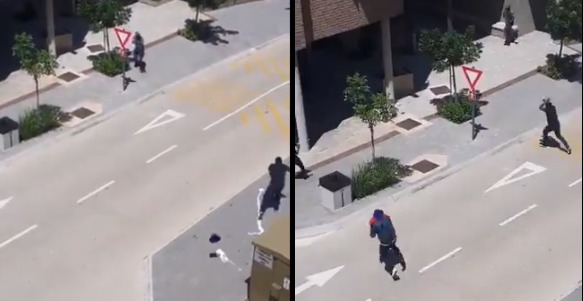 Screenshot cred: Twitter.
This video shows students who are in a feud with the police that are shooting them to dispense them. It is alleged that these police officers were called when the university management realized that the strike was going out of control and needed to be managed. This video demonstrates students who seem to be getting the better of the police officers by just using stones and other objects to harm the police officers.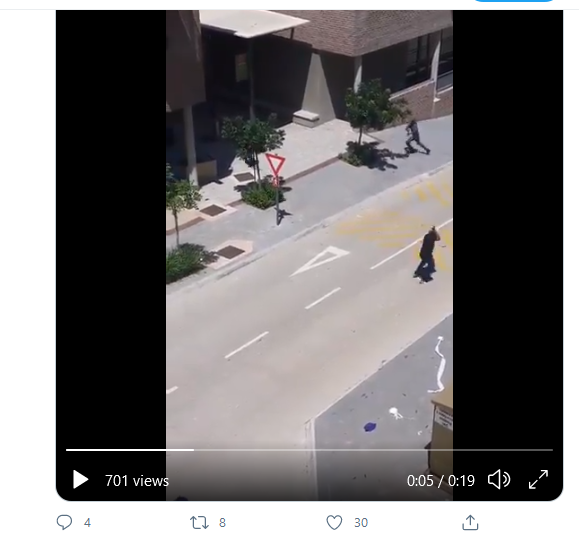 Screenshot cred: Twitter.
The police officers are later seen running as they fear students who outnumbered them. It is always the case that when police are outnumbered and fail to manage the situation that is out of control they always fade away to protect their lives as they human being as well.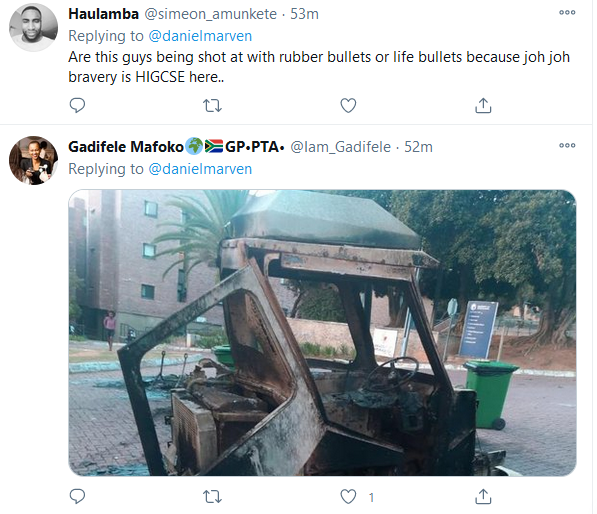 Screenshot cred: Twitter.
Most students are from disadvantaged backgrounds and they can only depend on the allowances that they receive from their bursaries through their institutions. When the institutions drag their feet and fail to supply these students with money for a living the worst turn out to happen, such as a strike that is seen here. It is sad to see students going out and fighting for what should have been given to them long ago and now they are disturbing their academics with situations that could have been resolved by the universities. 
Screenshot cred: Twitter.
Some institutions will have to complete their 2020 academic year in 2021, and this means that students from these institutions must get meal allowance, accommodation allowance, so that they can continue with their studies in peace. People on social media reacted to this video and have their say.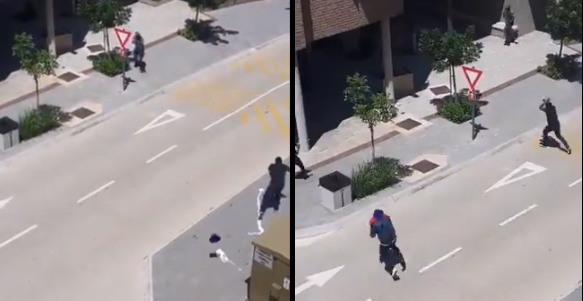 Screenshot cred: Twitter.
Source: https://twitter.com/i/status/1334013150967066625
Like, share and comment. 
Content created and supplied by: Six6.Himself. (via Opera News )