Read more about the school opening on: https://enca.com/news/schools-expected-open-27-january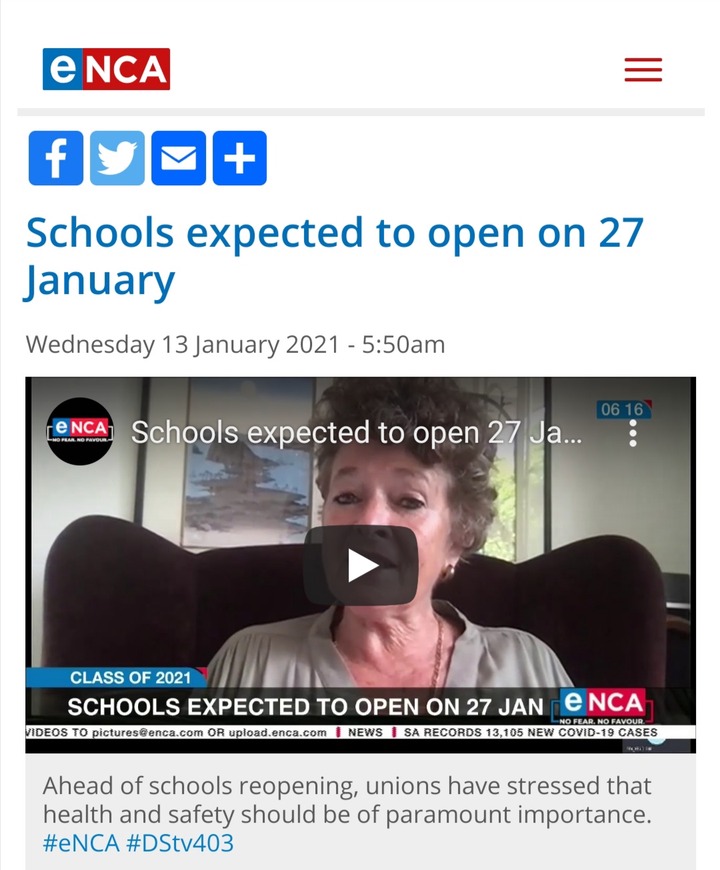 We all have enjoyed our festive season but it is now time to go back into class, all the government owned or public schools are expected to go back to school as from the 27th of January, and as for the teachers they are expected to be reopening 2 days earlier than the learners, so if you have some sort of enquires you can visit the school as from the 25th which is the opening day for all public school teachers.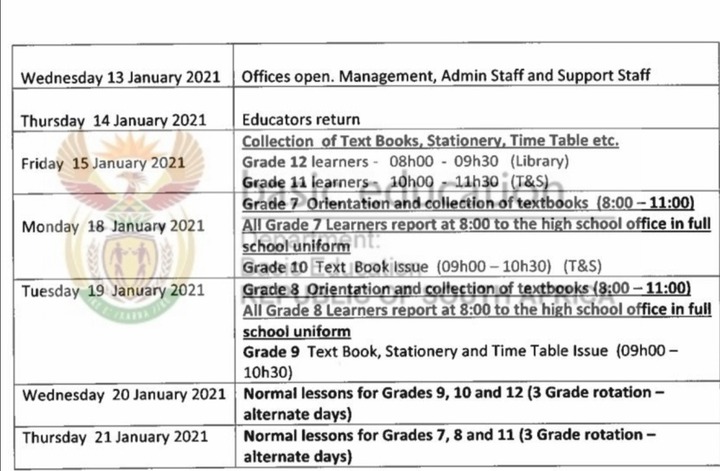 And as for the private schools most of them would be reopening on the 17th and 18th of January, but the management, admin staff, and support staff will reopen 5 days earlier which means they will reopen on the 13th of January and the teachers are expected to be in the school premises the following day. On the 15th there would be orientation and collection of text books. Normal lessons will start as from the 20th of January. Stay safe.
Content created and supplied by: MixoFloyd (via Opera News )