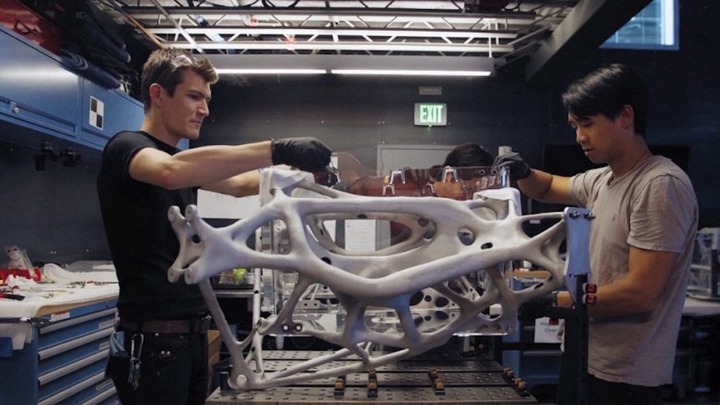 Engineering design starts with identifying customer requirements and developing the most promising conceptual product architecture to satisfy the need at hand.
This stage is often followed with a finer decision making process on issues such as product modularity as well as initial parametric design of the product, including its subassemblies and parts.
The concluding phase of design is engineering analysis and prototyping facilitated through the use of computing software tools.
Engineering students spend the majority of their time during their undergraduate education in preparation for carrying engineering analysis tasks for this phase of design, for example, ranging from mechanical stress analysis to heat transfer and fluid flow analyses in the mechanical engineering field.
Students are taught many analytical tools for solving closed-form engineering analysis problems as well as numerical techniques for solving problems that lack closed-form solution models.
They are, however, often reminded that the analysis of most engineering products requires approximate solutions and furthermore frequently need physical prototyping and testing under real operating conditions owing to our inability to model analytically all physical phenomena.
The objective of engineering analysis and prototyping can therefore be noted as the optimization of the design at hand. The objective function of the optimization problem would be maximizing performance and/or minimizing cost.
The constraints would be those set by the customer and translated into engineering specifications and/or by the manufacturing processes to be employed. These would, normally, be set as inequalities, such as a minimum life expectancy or a maximum acceptable mechanical stress.
The variables of the optimization problem are the geometric parameters of the product (dimensions, tolerances, etc.) as well as material properties. A careful design-of-experiments process must be followed, regardless whether the analysis and prototyping process is to be carried out via numerical simulation or physical testing, in order to determine a minimal set of optimization variables.
The last step in setting the analysis stage of design is selection of an algorithmic search technique that would logically vary the values of the variables in search of their optimal values.
The search technique to be chosen would be either of a combinatoric nature for discrete variables or one that deals with continuous variables.
In this chapter, we will review the most common engineering analysis tool used in the mechanical engineering field, finite-element modeling and analysis, and we will subsequently discuss several optimization techniques.
However, as a preamble to both topics, we will first discuss below prototyping in general and clarify the terminology commonly used in the mechanical engineering literature in regard to this topic.
Prototyping
A prototype of a product is expected to exhibit the identical (or very close to) properties of the product when tested (operated) under identical physical conditions.
Prototypes can, however, be required to exhibit identical behavior only for a limited set of product features according to the analysis objectives at hand. For example, analysis of airflow around an airplane wing requires only an approximate shell structure of the wing.
Thus one can define the prototyping process as a time-phased process in which the need for prototyping can range from ''see and feel'' at the conceptual design stage to physical testing of all components at the last alpha (or even beta) stage of fabrication prior to the final production and unrestricted sale of the product.
Content created and supplied by: DrClement (via Opera News )