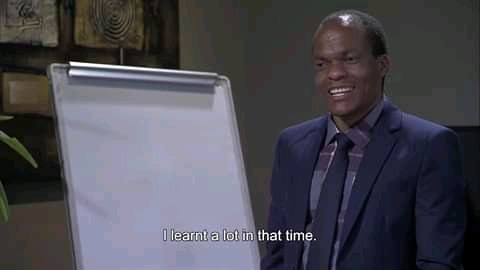 Alfios has been working on Charles Kunutu's shop. Charles Kunutu doesn't respect and value Alfios. He always looks down on him. Charles is not the only one who looks down on Alfios, a lot of people in Turfloop look down on him.
There's a University tender that everyone is trying to win and also applied for the Tender. Melita is the one who is currently running the Tender and she thinks that the tender should be hers for enternity. When she saw that a lot of people were applying for the tender including the Magongwa's(the Magongwa's are related to professor Maputla) she accused the university of corruption. Melita thinks that there's corruption going on in the university tender because she got the tender through corruption 2 years back.
Another reason that made her think that her accusations are correct is because the University approached Katlego Peterson and they asked him to apply as well. This made Melita think that the University was going to hand Katlego the tender on a silver platter. She thought that because Katlego's mother once dated professor Maputla that means that Katlego will be given the tender.
When people were submitting their presentations Katlego didn't submit his. The Magongwa's submitted, Melita also submitted and other candidates submitted as well. Melita saw Alfios submitted and she asked him who he was applying for he liked and said that he was applying for someone else. Candidates were shortlisted and unfortunately the Magongwa's didn't make it to the shortlist. All shortlisted candidates were asked to come do a presentation on Tuesday.
People will go and do their presentations but one candidate will outshine the other candidates and the university will be very impressed with the candidate's presentation. The candidate is Alfios and people will stop looking down on him as he will be a tenderpreneur.
Content created and supplied by: Progy.com (via Opera News )