The general Matric results of the academic year of 2020 is out. 
Following the announcement of the results by the minister of education Angie. The province of Free state did well as they are having the highest percentage of the pass rate.
At number two is the province of Gauteng, many believed that the out break of covid 19 had hindered this results, because learners were subjected to online education and learning of which it was new to them since they are used to physical processes of learning and teaching.
Many schools and students didn't have facilities like laptops and smartphones to participate in online activities of learning, and such would have impacted on the results of some grade 12 students.
Limpopo managed to score 68.2 %, that makes the province to seat at spot number three from the bottom. Students of private schools got their results a day before and general students got theirs today midnight.
Vast majority of students who wrote grade 12 will enroll with universities and colleges and some might even take a gap year as to figure out on what they really wanna do.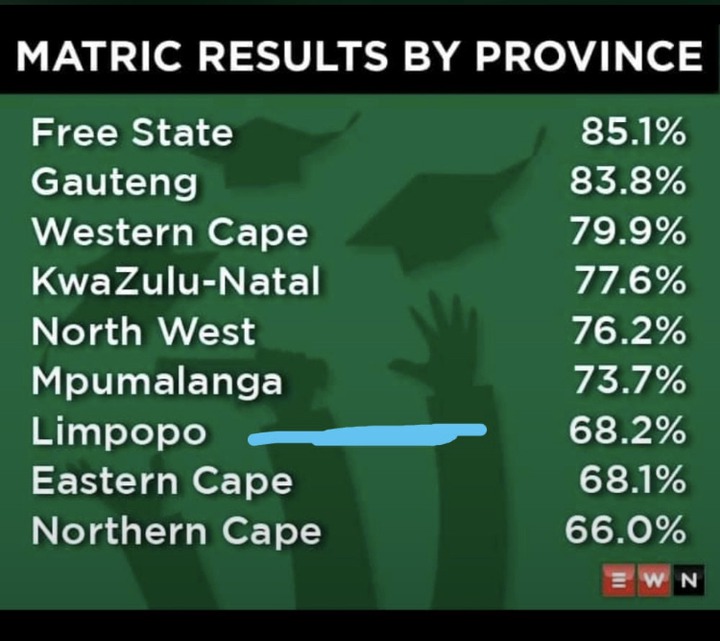 Content created and supplied by: MudanN (via Opera News )