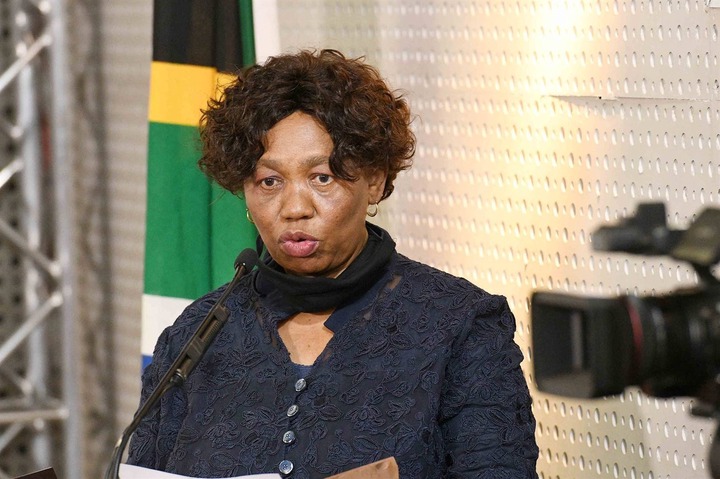 The Department of basic education is devastated and shocked to learn the truth about the Matric Mathematics Paper two examination leakage. The 2000s has really made it in a history of leaking the examination papers. It is truly disappointing for the DBE and country as a whole as it shows carelessness in the examinations body sector, there is no confidentiality and integrity.
The Department of basic education Minister Angie Motshekga had brief the media on legal penalties will be employed once the culprits are discovered. Thus far, there is only circulating evidence that the paper leaked in Gauteng and Limpopo provinces via WhatsApp. Only few learners had access to the leaked paper and there is no straight answer of what could be the source of the leak nor who could be the mastermind behind the leakage.
Seemingly, all the provinces had receive an alert despite Free State province as according to the Netwerk24 it reports that the province hasn't yet receive the report on an exam leak at this stage. However, the investigations are underway and also the department confirmed that they will only be making use of the Hawks and IT experts will determine what could have caused the leak and to what extent?
The Minister of basic education on her briefing continue to state that the rewrite will only happen if the DBE and Umalusi felt that the integrity of the examination was compromised. Rather than that the examination rewrite will be the last resort. They will not jump into it unless there is a need to do so.
The Department still believes that even though a leak but it may be discovered that the integrity of the examination wasn't compromised, hence at this stage they feel that there is no need for a rewrite of the leaked paper.
The Class of 2020 just are in a third week of their examinations already a stunt is pulled through. Hopefully, the rest of the matric final examinations will run smooth and there will be no glitches and the Department reassured that from now on they will ensure that the remaining papers are on safe hands.
Source: Netwerk24
~News24
Content created and supplied by: Newzroom (via Opera News )