With Me being the parent that i am one thing that i always fear for whenever my kid leaves home for school or to play with other kids is to be in a situation where by i will have to wait till i realize that my child is actually lost or something bad has happened to him.
Although i have never lost a child by just imagining it I can't tell that that's one of the worst things one can go through as a parent.There parents in Kwa Zulu Natal who are actually faced with this situation of loosing kids this week and they are in desperate need of our help.
Take a look at thier missing kids.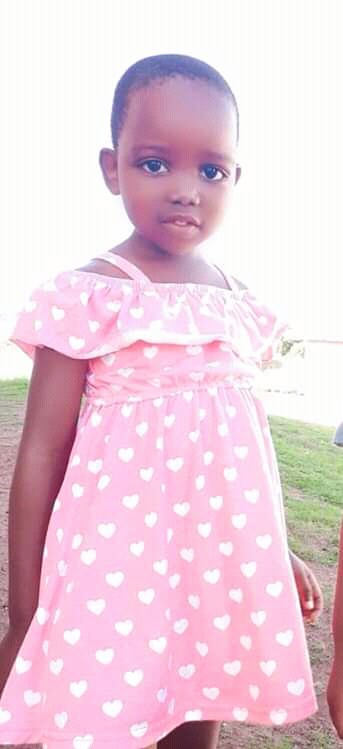 This is the 6 year old Sambulu Mchunu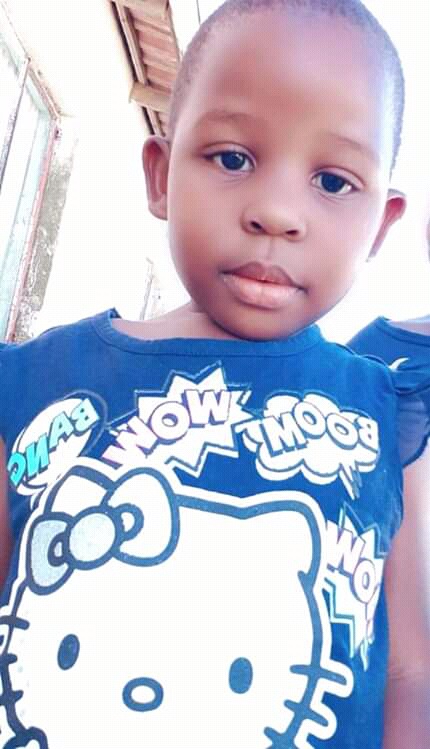 And this is Zanamunhla Mchunu who is who is 5 years old.
This 2 kids are from the Kwa Zulu Natal province at KwaMtholo.They both went missing on Wednesday the 17 February and they were last seen at the primary school at thier hood.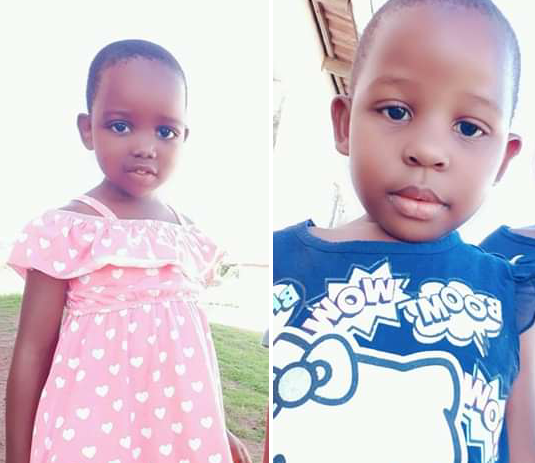 The 2 bundle of joys were wearing thier school unifors which is black skirts with yellow shirts and black jerseys.
If you are out the and you know of the warebouts of them or even any of them please contact your nearest police station.
Spread the article so make more people aware
Source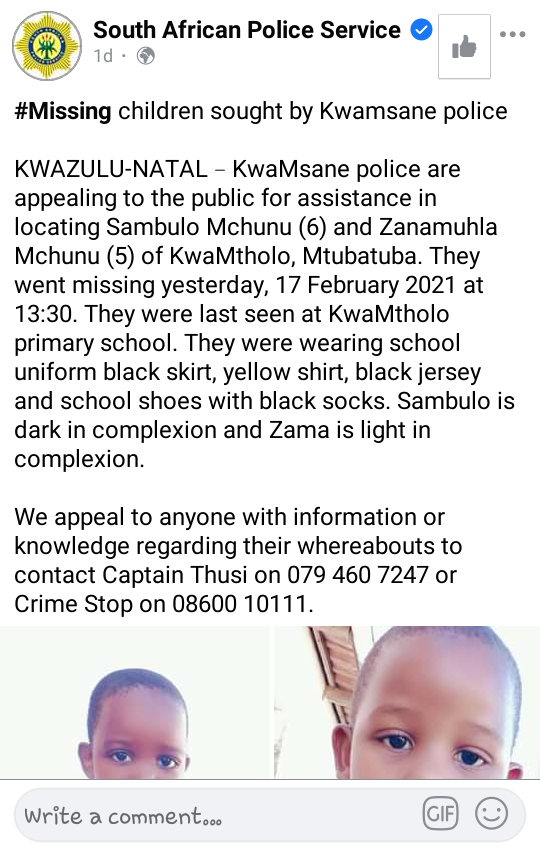 Content created and supplied by: Rebelwailerwrites (via Opera News )