like what usually happens whenever the Goverment decided to give out tenders to those who are in desparate need it seems like there has also been some fail plays and corruption around the process of filling out the assistant teachers vacancies in many schools countrywide.
For example look at what a concerned facebook member ( who is a teacher ) said about the whole assistant teacher thing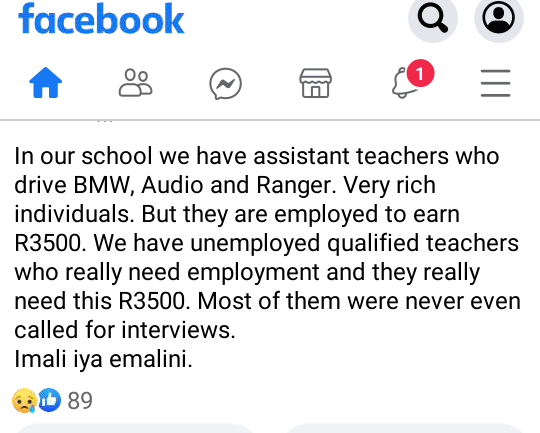 For security reasons the name of the teacher will be hidden.
However look at what some fellow south africans said.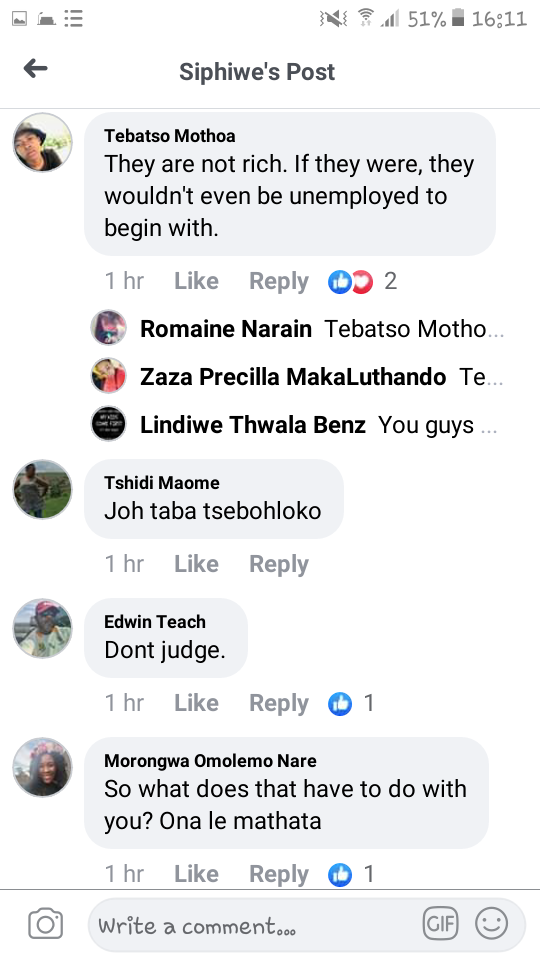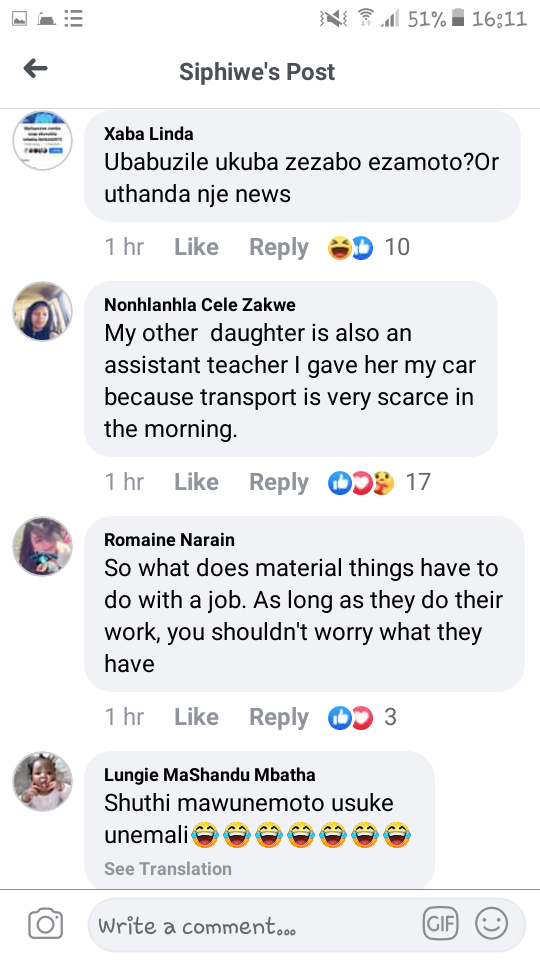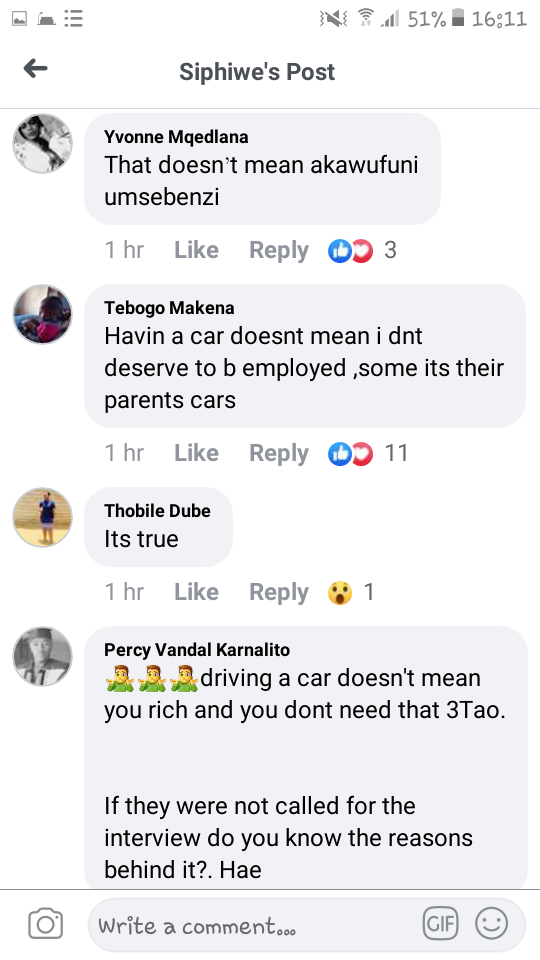 as a writter i am one of those who applied for this job and i applied at multiple school yet i did not even hear from any of them.but when i look at a lot of those people who have been offered the jobs a lot of them are those who are related with teachers while some are kids of those in the SGB comitte.
Let us all join hands as the unemployed youth and ask for some re-applications of this posts.
Content created and supplied by: Rebelwailerwrites (via Opera News )