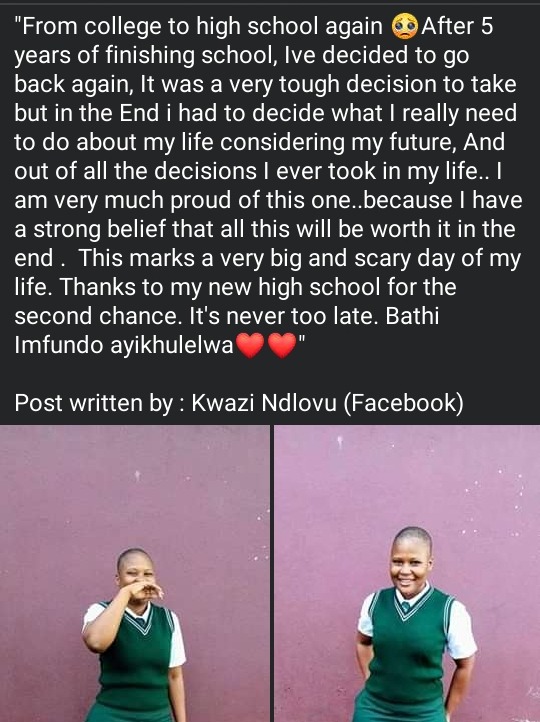 "From college to high again. After 5 years of finishing school, I've decided to go back again. It was a very tough decision to take but at the end i had to decide what i really need to do about my life considering my future, and out of all the decisions i ever took in my life.. I am very much proud of this one. Because i have a strong belief that all this will be worth it at the end. This marks a very big and scary day of my life. Thanks to my new high school for the second chance. It's never too late. BATHI IMFUNDO AYIKHULELWA"
Post written by: KWAZI NDLOVU ( FACEBOOK)
It is so good to see that there are still people like this wonderful lady. I do not know her but I'm very proud of the decision she made which is very important to her. I hope this will change her whole life for good. I wish those who did not do well in school could follow this lady's steps.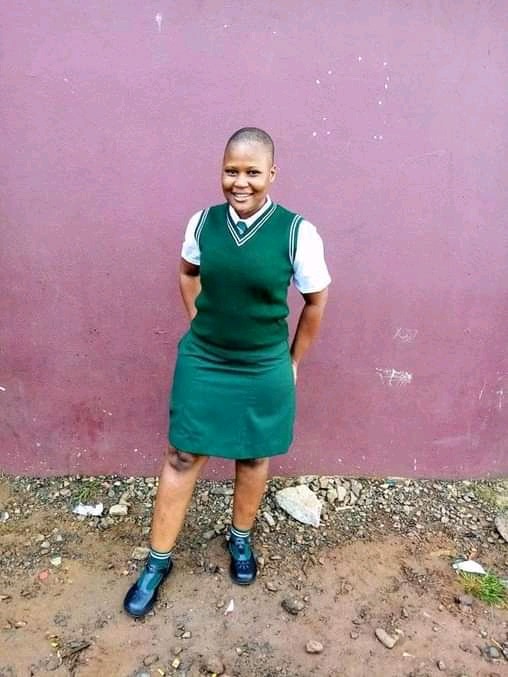 Content created and supplied by: [email protected] (via Opera News )