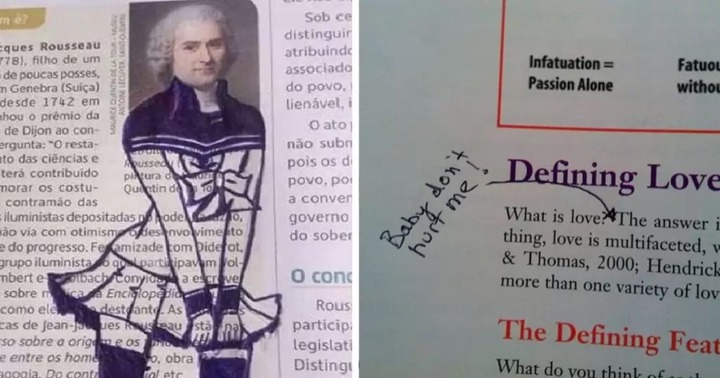 1. This gives a new meaning to "babyface"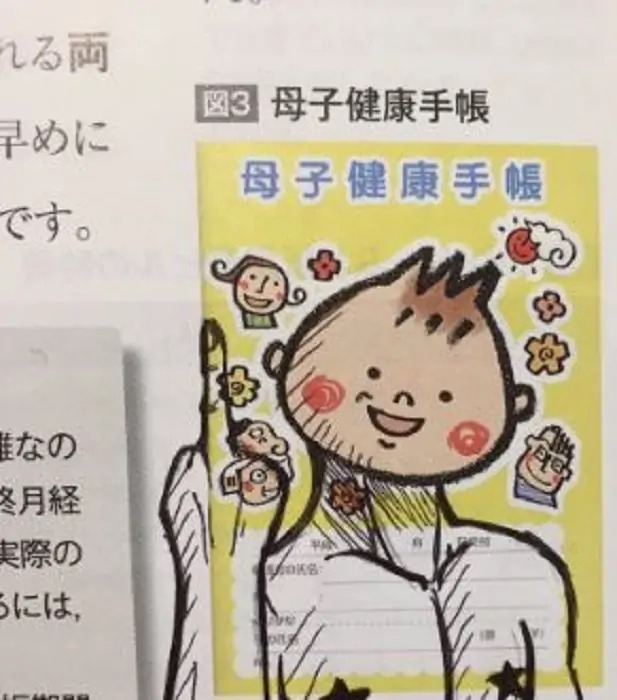 It used to be an illustration of an adorable baby smiling and posing. Now it's a horrifying baby-faced muscle man with nipple stars. I hate it.
2. They managed to make math worse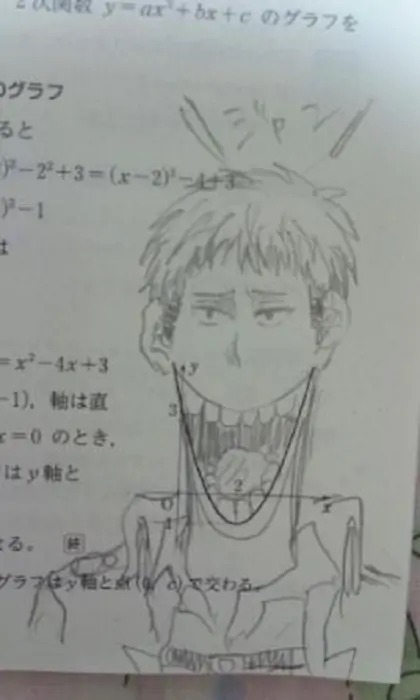 There's only one thing that could make math even more terrifying and painful than it already is. And that's s whatever the heck this guy is. He's downright terrifying.
3. He's adorable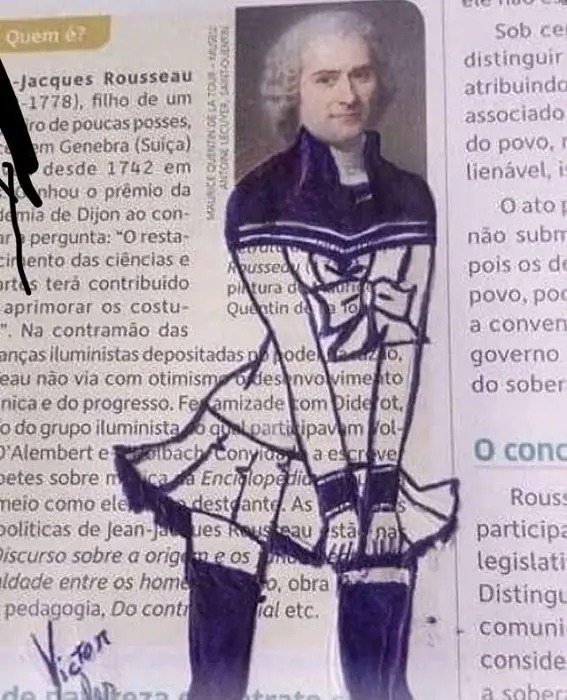 Remember learning about Jean-Jacques Rousseau, the philosopher whose works influenced the Enlightenment and the French Revolution? I bet your teachers didn't tell you he knew how to rock a mini skirt.
4. Who knew Mario was such an important figure in history?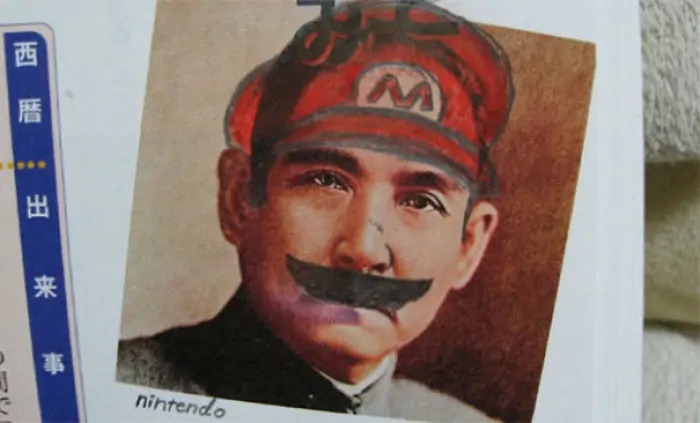 Some characters are so iconic, we recognize them instantly. We even know who they are if their most distinguishing features are drawn on top of someone else. Amazing.
5. Why is she smiling?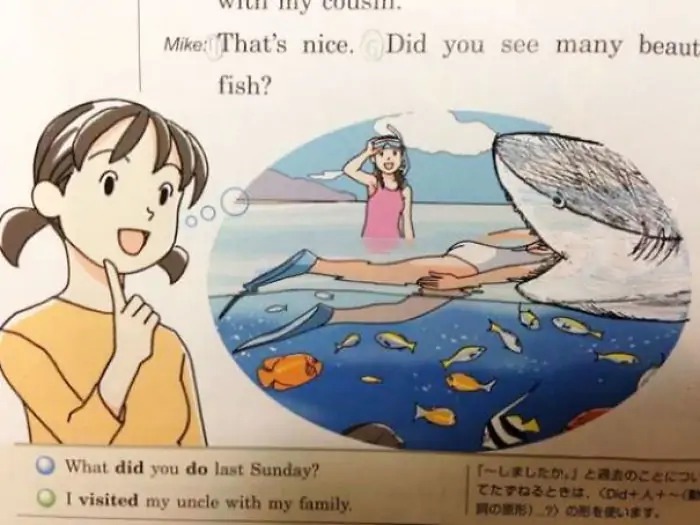 Lots of people are afraid of sharks when they go to the beach, but this girl clearly isn't. This leads you to wonder if she had a hand in this shark attack. New theory: she's in league with the sharks.
6. Shall we dance?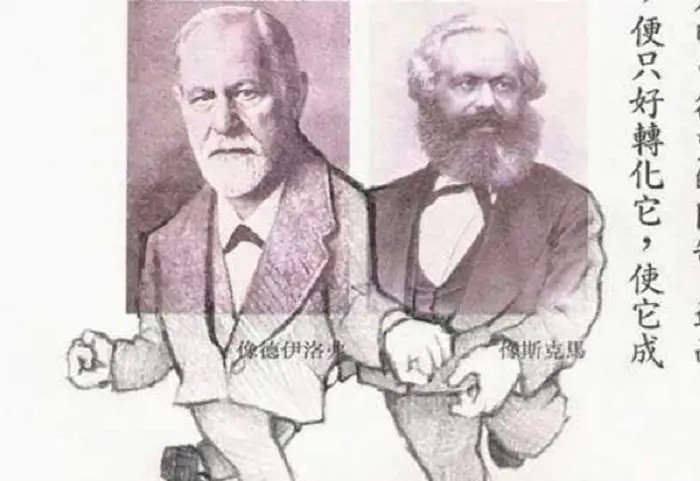 We get it — Sigmund Freud is a little funny at the best of times because of the oedipal complexes and penis envy. But this textbook vandal managed to make him even funnier.
7. Dinosaurs use outdated technology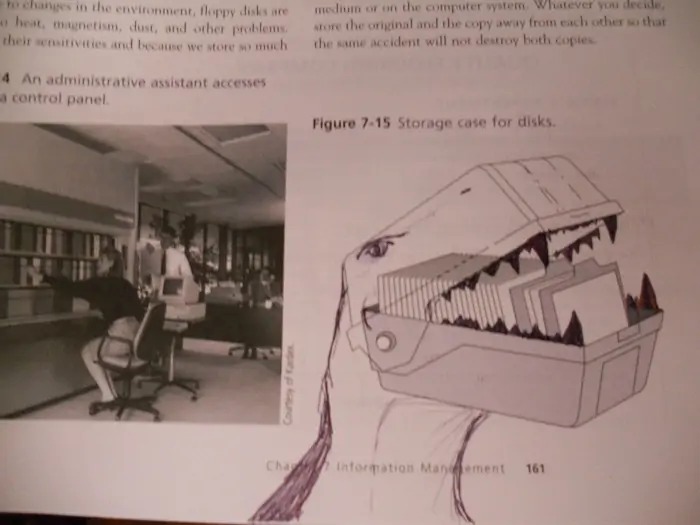 There should be a rule in movies that if the story starts to drag, you add a dinosaur. After all, dinosaurs make everything instantly more exciting, even a boring old textbook.
  8. Bow fights would make concerts more exciting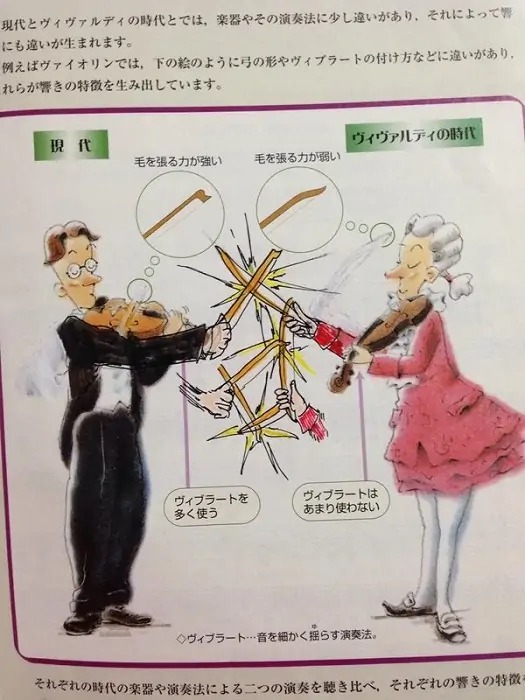 Concerts are beautiful experiences, but let's face it: all that classical music can drag on. What I'm saying is everyone would welcome a mid-concert bow fight.
9. When in doubt, add a gun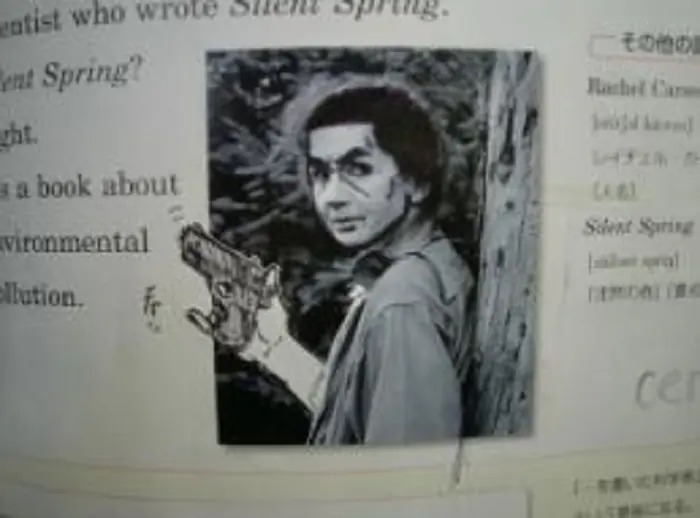 Michael Scott once said: "What is the most exciting thing that can happen on TV or in movies or real life? Somebody has a gun." It certainly made this biology textbook more exciting. Well, relatively.
10. That's not what they meant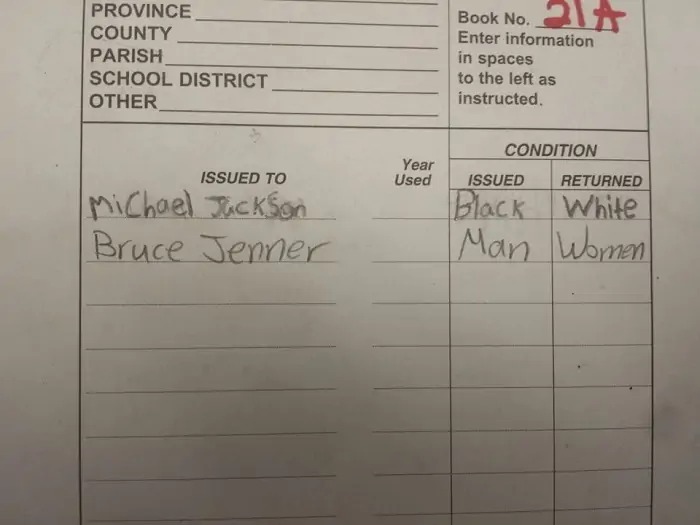 Those are supposed to be the dates of issue and return, not a self-description. Doesn't every snarky elementary schooler think they're just so funny?
11. There's some impressive detail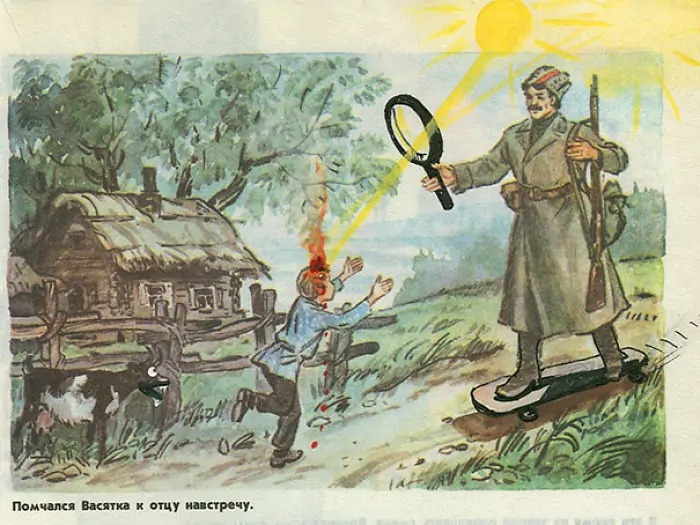 This is one of those drawings that just gets better the longer you look at it. Sure, the first thing you see is him setting a child on fire with a giant magnifying glass. But don't overlook his skateboard or the goat.
12. Don't smoke and calculate, kids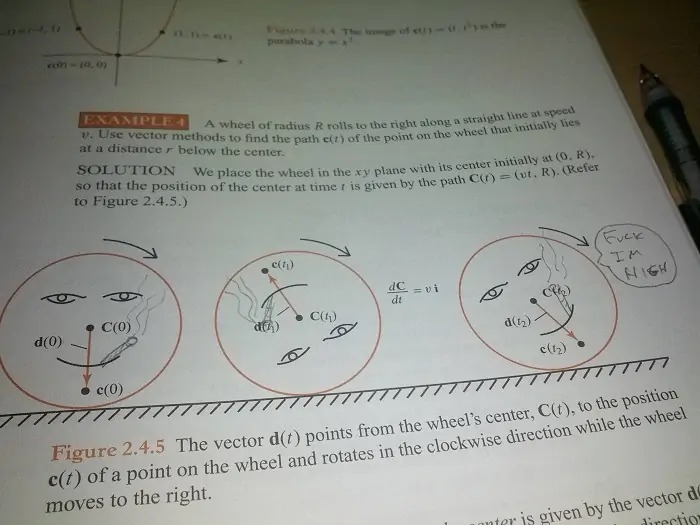 I'm not sure if the circle is the one that's high or if the textbook vandal was commenting on themselves. To be fair, I've had plenty of high school classes that made me want to escape mentally.
13. This student was REALLY bored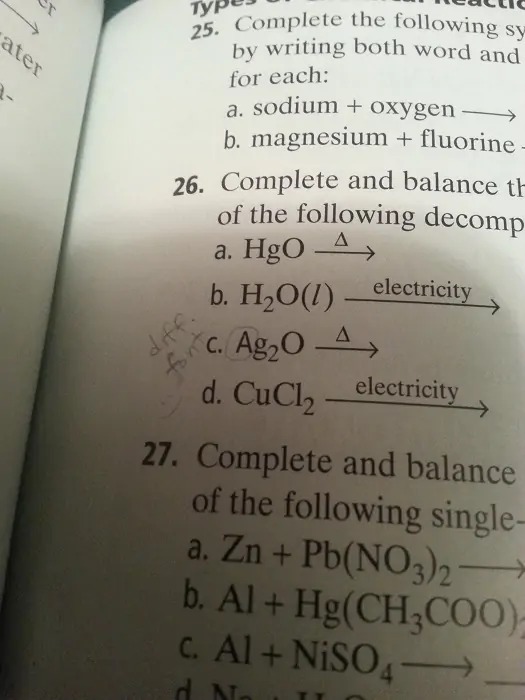 You have to be going crzy with boredom to notice a font change in a textbook. Not only is it a font change, but it's a font change of a single letter.
14. But did they say it in Japanese?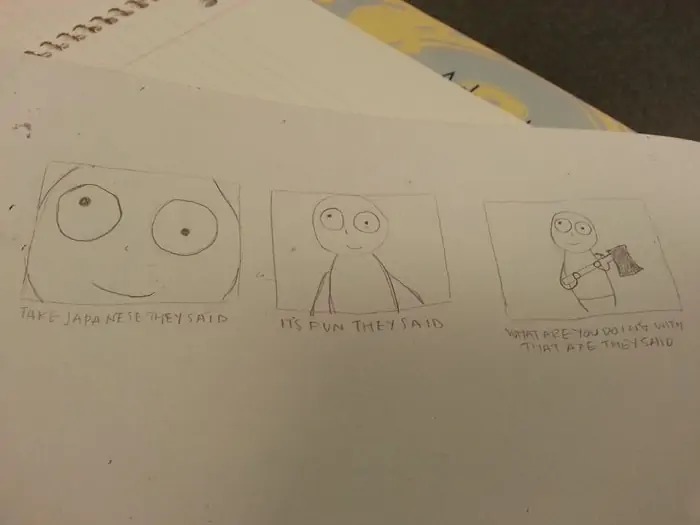 People often say that Japanese is one of the hardest languages to learn. It seems as though language experts disagree — but this person didn't. Maybe they'll switch to Spanish next year.
15. It's none of my business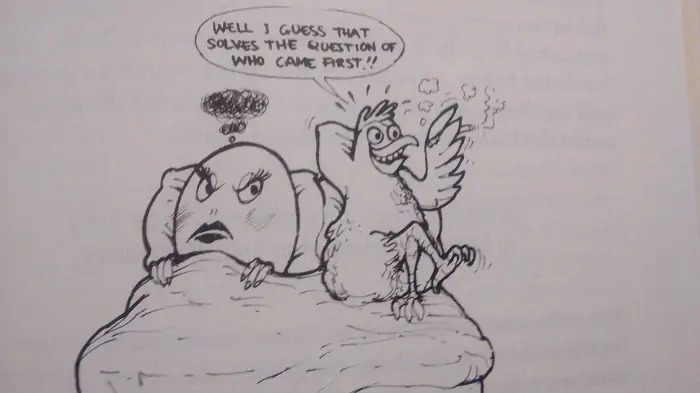 Sure, this comic is a little bit crass, but it's also quite clever. It takes a moment to get the joke. And of course, it's remarkably well drawn. Good job, random student.
16. No need to be rude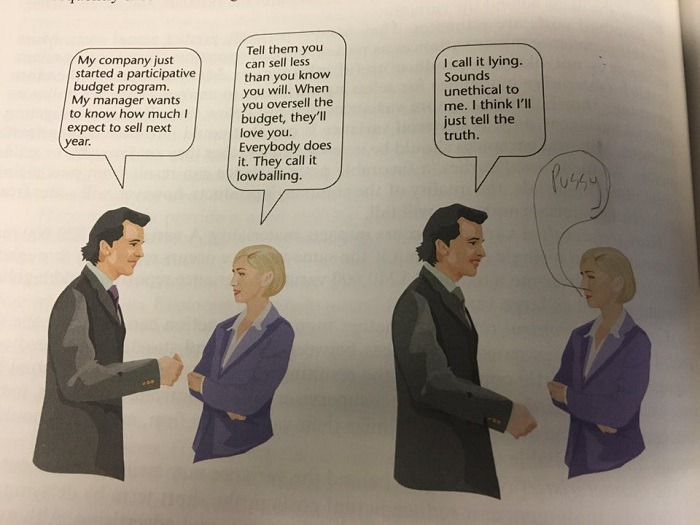 Sure, vandalism that consists of random scribbles and doodles is fun. But even better is vandalism that serves as a commentary on the subject matter. Sometimes, with inappropriate language.
17. The Stone Age or the Rock Age?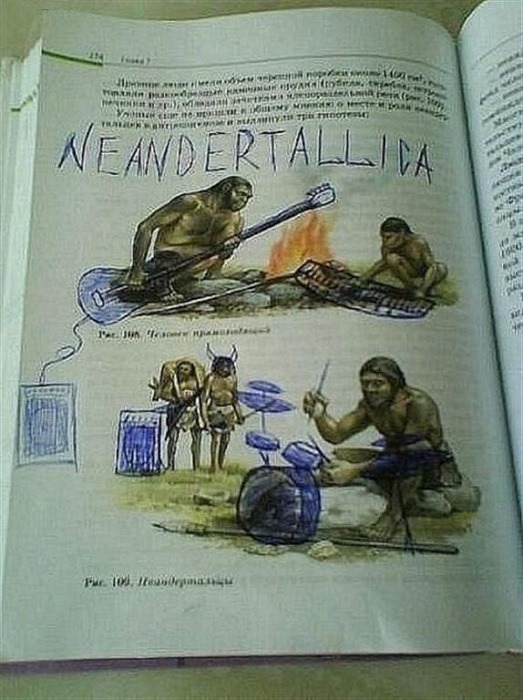 You see simple proto-humans working with crude tools; this artist sees the opportunity for a scene reimagined. Or, you know, they were super bored in their history class.
18. Kids these days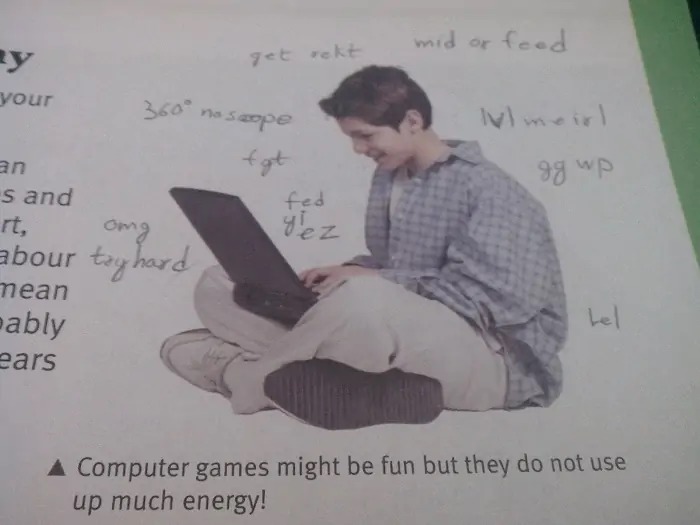 This kid might be using an extremely outdated computer, but don't be fooled: he's 100 percent a kid of the 21st century. You can tell by his trendy slang, even if his haircut is from 1999.
19. Math class must've been rough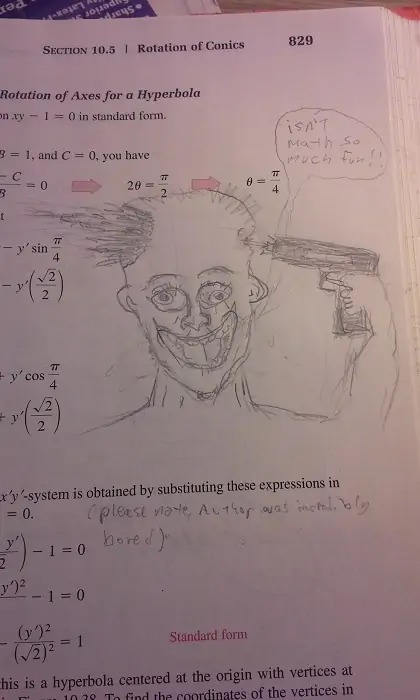 I've been in some boring math classes, but nothing like what this student's describing. Okay, you know what? Scratch that. Attending math class is terrible.
20. You could say they asked for this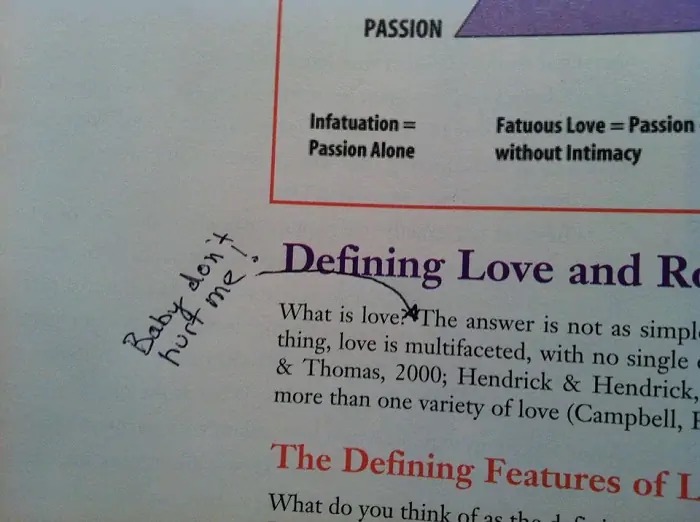 You can't tell me when the makers of this textbook included the words "What is love?" in the text, they didn't see the potential for this edit. It opens up a new possibility that textbooks are meant to be vandalized.
21. New theory: they're all the same person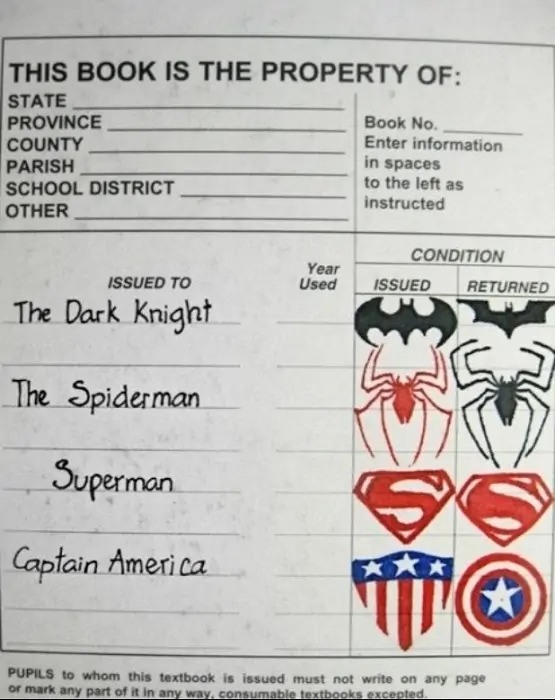 You'd have to be blind not to notice the handwriting of all these superheroes is the same. This leads to my new theory that Batman, Spider-Man, Superman, and Captain America are the same person. In this essay, I will…
22. *you're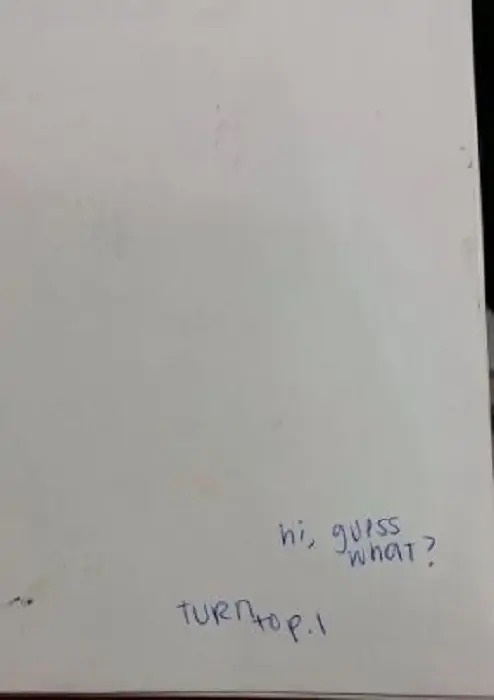 And here's the other version of the same one, but this just happened to catch a substitute teacher by surprise. They should've docked the student points for that misspelling.
23. It's an attack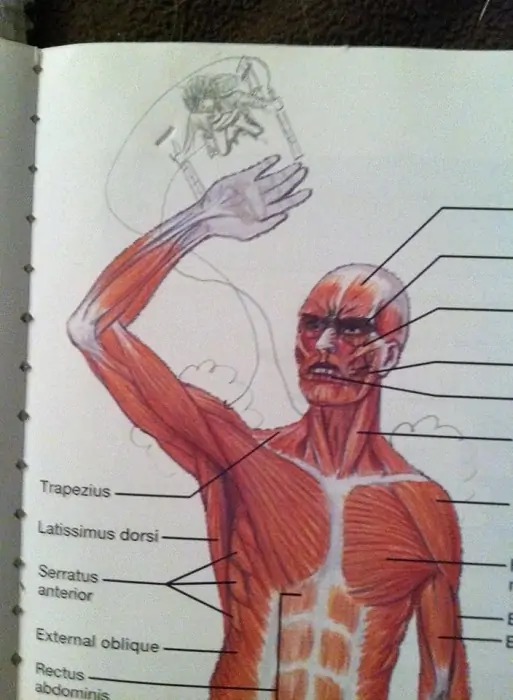 There's no denying that the pose of this anatomy diagram makes it look distinctly King Kong-like. The only difference is it's a skinless human, not a giant ape. And no skyscrapers, of course.
24. Somebody catch that hair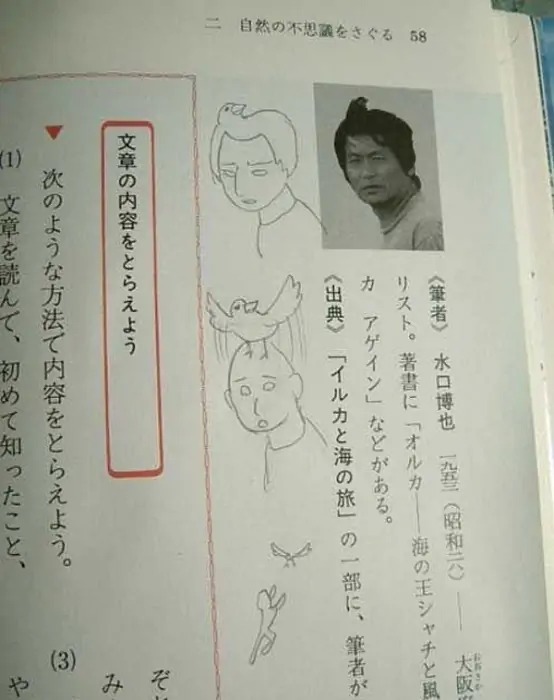 When one student saw this picture's unusual hairstyle, the potential for a sketch was born. We didn't see it right away, but now that we do, it's impossible to miss.
25. Strike three, you're out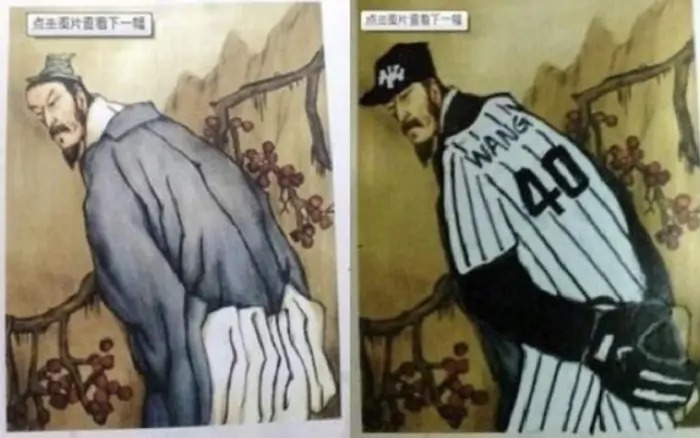 There is some impressive detail in this textbook drawing. Either their class was incredibly boring or they just need an outlet for their mad art skills. Or possibly both.
26. I guess they had phones back then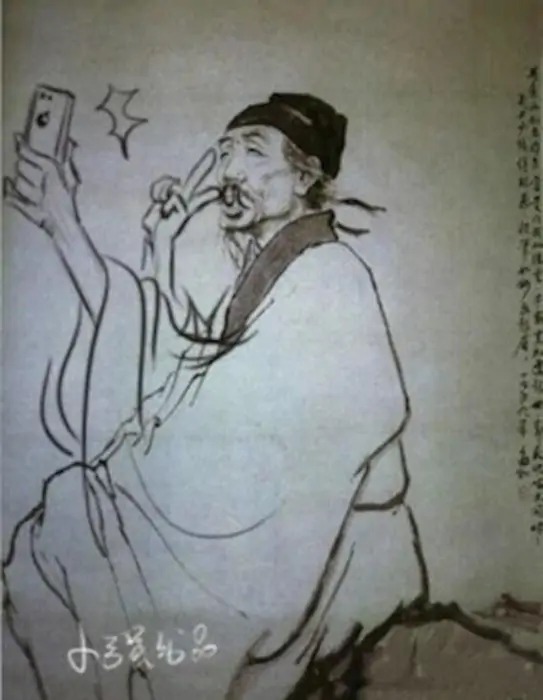 Who knew they had smartphones back in ancient Asia — and even made duck faces and threw peace signs? And they say you don't learn anything in school.
27. It's the circle of life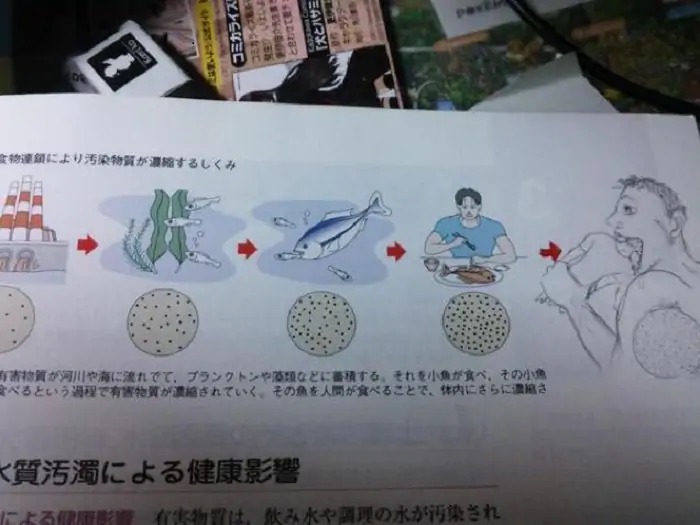 Sometimes, textbook doodles add information that was missing in the original illustrations. If not for this drawing, how would we know the final part of the food chain includes man-eating zombies?
28. She's so curvaceous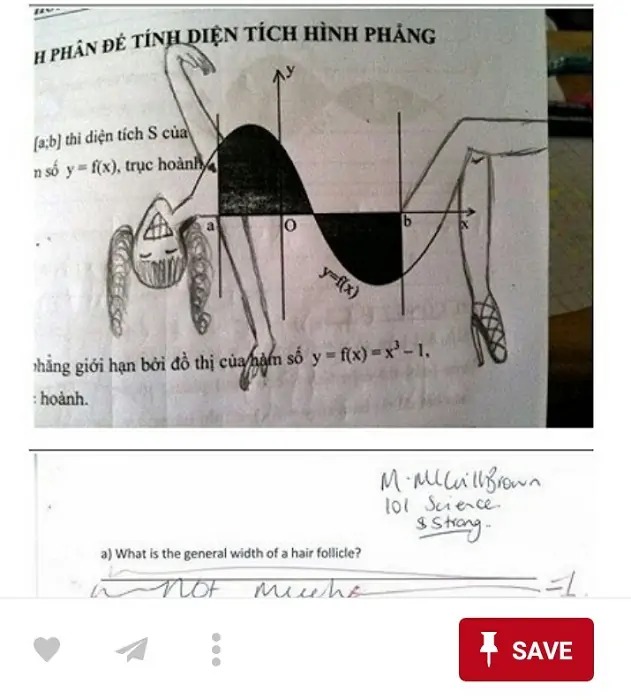 Some women claim to be "perfectly" beautiful because their measurements are in exact proportions to one another. But this might be the only woman in the world who can prove her curves are mathematical.
29. How does he achieve that hairdo?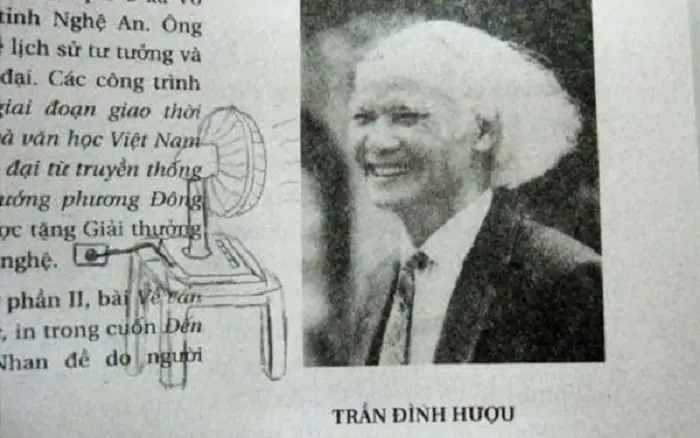 What's his secret to perfectly-coiffed hair? You don't have to wonder anymore, thanks to this helpful textbook illustration. He has a daily regimen of a fan directly to the face.
30. Oh, that's terrifying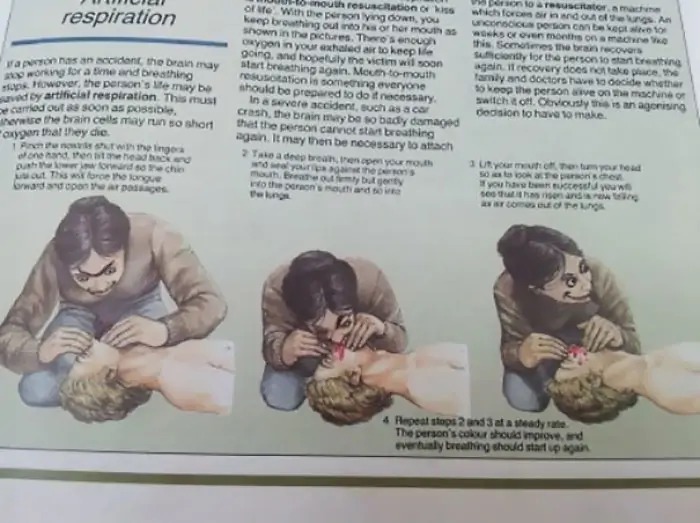 I don't know what this illustration is supposed to be post-vandalism. I think it's two people in Joker makeup, one reviving the other. But based on what I know about the Joker, she could be murdering him.
Content created and supplied by: Shanelize (via Opera News )