A young 25 year old teacher from a school in Phuthaditjhaba in the Free State, was so close to giving birth to her child at the school's toilet.
Allegedly, the school's principal blatantly refused to allow to go on maternity leave, even though he could clearly see that she was really close to giving birth. He still refused to let her go on maternity leave even after her doctor gave her a letter to give to the principal.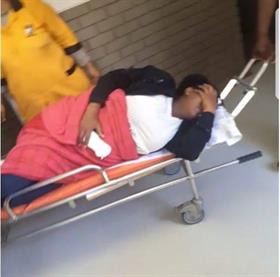 It was not the first time something like this happened. A long while ago, the same thing happened to another teacher. The principal refused to give her maternity leave and she lost her baby at the school.
The female teachers of that school are always complaining about the ill treatment they get from the principal and other male colleagues. They said that the principal and male teachers bully the females. They have absolutely no respect for women.
Luckily, she had her friends and her colleagues around her. They called an ambulance and thus saving her baby's life.
Source is The Daily Sun
Content created and supplied by: nqobilem_ (via Opera News )