Source:Sabcnews.com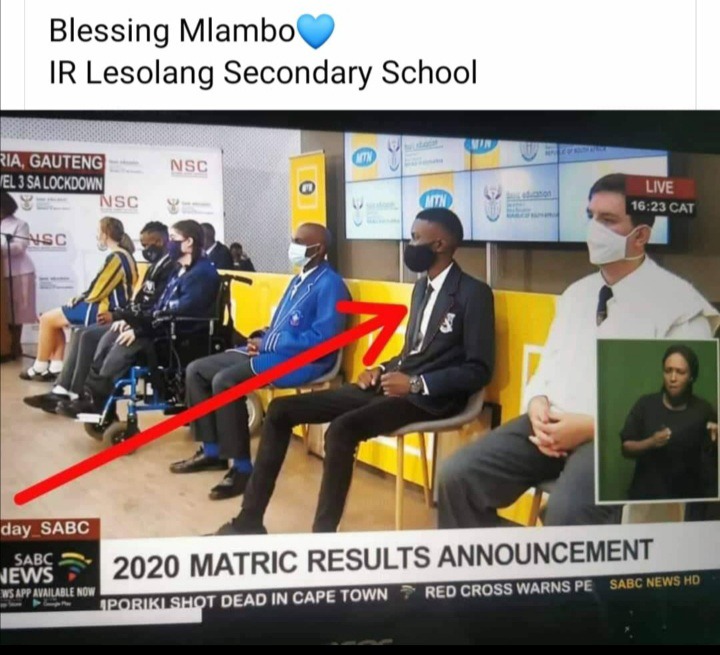 Blessing mlambo from soshanguve lesolang in gauteng sa obtainednthe best results in matric.He got 7 distinctions,that makes him the best student in Gauteng and the region of the school.
Matric was not easy last year as the country was facing the Corvid 19 pandemic that claimed may lives.the leaners has to stop going to school for the period of at least 6 months,everyone was affected and many people lost their jobs and businesses closed due to this pandemic.
However there are those who refused to be under the circumstances of all this pandemic.they made everything in their power to make sure that they get the best results ever.they worked very hard to achieve this.congratulations to blessing mlambo who was the student at lesolang secondary school.
He got 7 distinctions and got an opportunity to shake hands with the mi ministers,together with other top students.we wish the 2021 leaners all the best.we hope that even the passing percentage will increase this year as they have found a way to deal with Corvid 19.
Content created and supplied by: newsdomain (via Opera News )