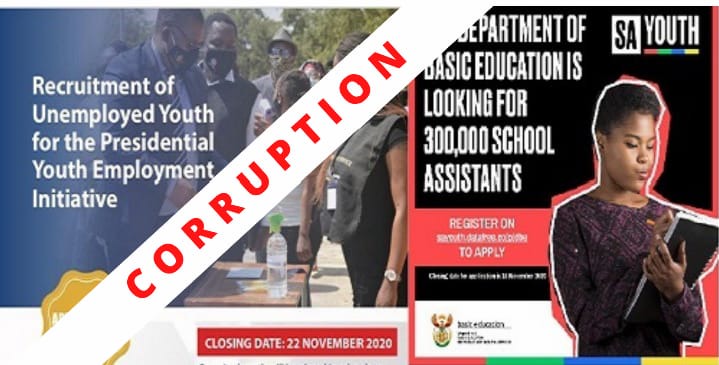 Many school assistants have been frustrated by the fact that they don't know when they will be paid but it has come to attention that there is corruption in the Department of Education.
As majority of the school assistants haven't been paid and those who have been paid only now in February and they received R3470 which is a one months wage and the contract started in December 2020 but they got paid in February meaning December and January they did not get paid.
Now the question is where is the money? Is it the very same thing that happened to the R500 billion Covid 19 relief fund is happening to the presidential youth employment initiative.
We communicated with the spokesperson of the Gauteng Department of Education-Steve Mabona He said " All those who started in December 2020 their payments will reflect on 18 February 2021. For the month of January schools will process payments on Monday 22 February 2021 and For February all should receive payments at the end of the month" But still there are complaints that payment have not been made, said one of the School assistants at Golden Primary School in the Vaal Triangle which is one of the schools that is affected by this corruption.
Content created and supplied by: ThaboKompe (via Opera News )