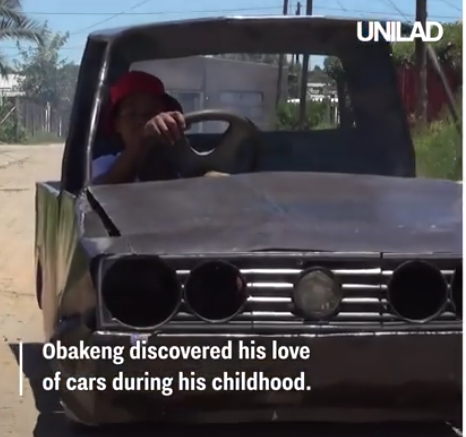 17-year-old didn't have the money to buy himself a car... so he made one himself! Some of the parts he's used are from his own creativity. 
On the Video clip posted about this car he mentioned that he's father was the one who thought him how to fix cars from he's 13th age.
"South African tenacity, we have so many highly talented youth in SA but with few opportunities unfortunately" it was said on the comments 
The Setswana Speaking young talented boy from South Africa was highly recommended on the post to atleast get an internship program which will support the talent he has and be part of big brands which are making big Vehicles around the world. 
Most of youth in South Africa are suffering when they are about to get into their 18s because that's the time they finish up their matrix and struggling to choose careers which will fit talents they have naturally.
Obakeng Discovered his love for cars at his childhood and even if he had no money he never have up and made a car for himself using his own hands.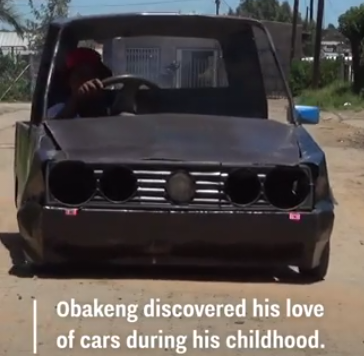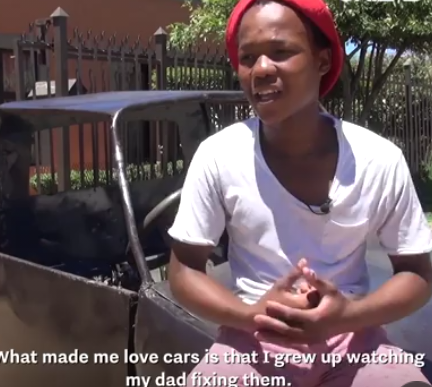 Content created and supplied by: N_KabeloNgone (via Opera News )