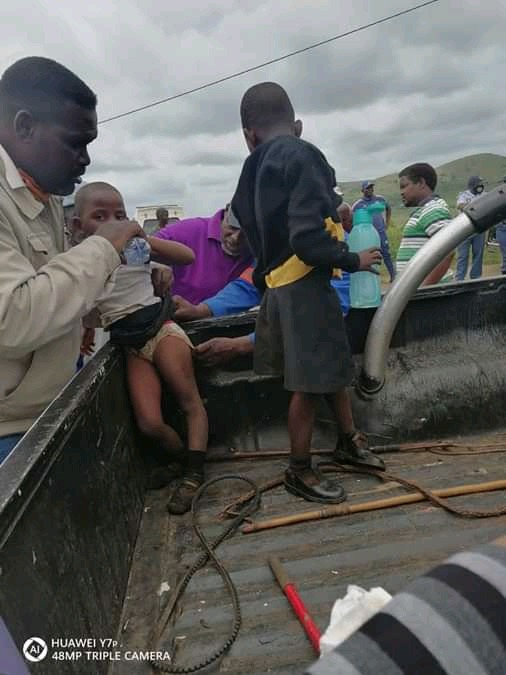 Image: Source Facebook
Content by Bongiwe Shange
The two school pupil have been found. These children were found at the desert area the place they were kept. Children are found today.
These two children are from Mchunu family at Mtuba Mtholo. Kids school in Mtholo Primary School. It's alleged the children were found eating food in the area. The leadership of the area Mkhwanazi says children are provided with care at the health facilities.
The South African Police Service assisted in search with the dogs that lead to the area. This happens the schools just started on Monday 15 February 2021. Human trafficking still exist. However parents need to ensure the kids are safe and arrive home safe. That can be done when the children go in groups.
The crime is increasing in the country. Minister of Police Bheki Cele just delivered his speech today . It's 90 percent of criminal cases which includes all kinds of cases.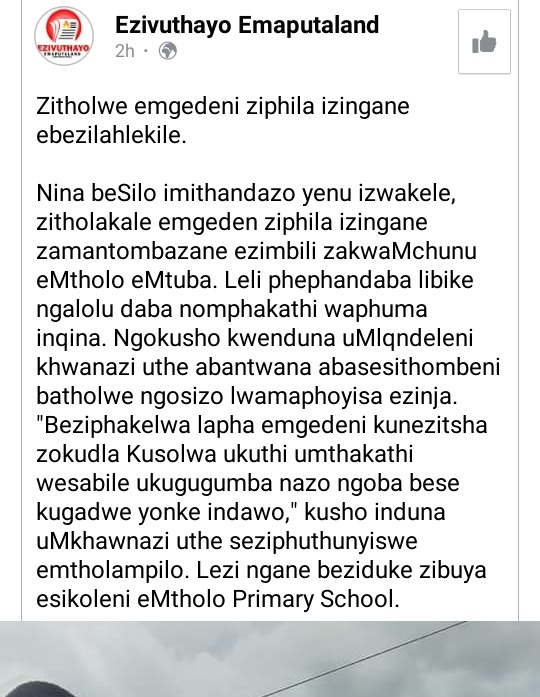 Content created and supplied by: BLuCommunityNews (via Opera News )