William Sezoe was allegedly humiliated by a school principal as he was due to start his school observation.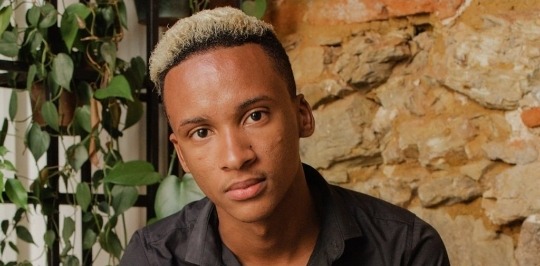 Last week Monday was supposed to be a most exciting day for William as he was supposed to start a two week compulsory classroom obsevation but things did not go as expected. This day actually turned to be horrible day for him as he was shown the door by the principal of the school before he can even start his duties.
Apparently Williams was told that he does not serve as a good example for the learners with the kind of hair that he had.William had a black and blonde hair which looked quite need but the principal of the primary school was not impressed at all.
This is how it all went down.
The principal of the school asked William what he was doing there and William explained the purpose of him being there and right after that, things went sour for him. This was the respond from the principal.
"Wat? Hier? met daai here? nog nooit nie meneer.Jy's nie welkom hier nie. Gaan, daar's die deur. Gaan maak daai hare reg dan praat on weer. Jy stel nie n voorbeelde nie"
Put in simple English this is what the principal said and not quoting.
What, here? with that kind of hair, never not in this schoo.You are not welcomed here. There is the door please leave and go make your hair right then we can talk. You are not setting a good example. This happend at Vredenburg primary school.
Content created and supplied by: Phukubjenthaa (via Opera News )