When a male teacher is caught flirting or engaging in adult activities with young female high school learners there is a lot of outrage and disappointment, and rightfully so as it is a very bad thing for a teacher to do.
However, there should also be the same amount of outrage and disappointment when a female high school learner is caught flirting with a male teacher.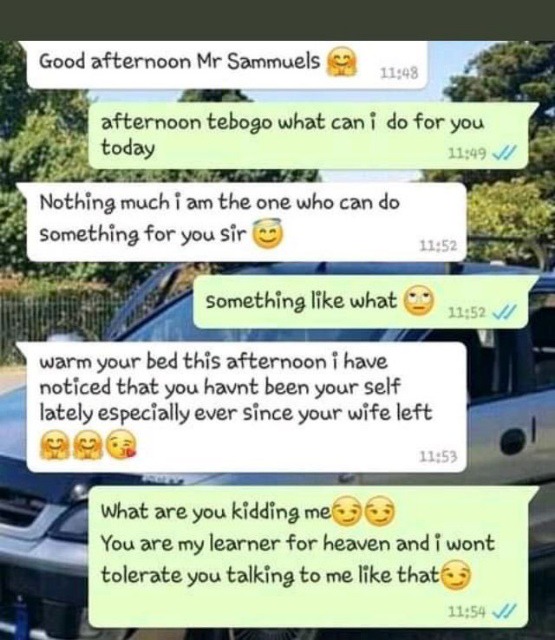 For example, just look at this WhatsApp conversation that was posted on different social media sites showing a young female high school learner flirting with her male teacher, in the conversation you can clearly see the learning flirting with her teacher and the teacher trying his best to reject her advances.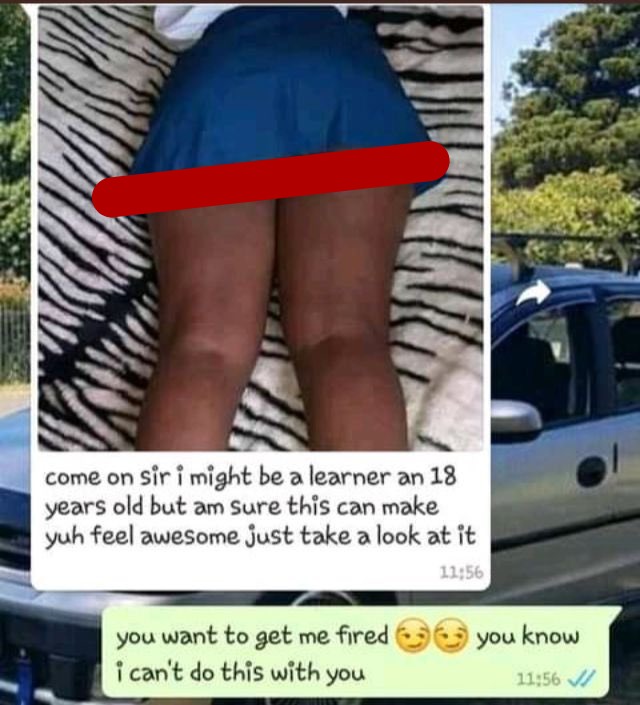 The student even goes as far as sending the teacher a provocative picture of herself laying in bed.
We all know what would happen to the teacher if he was caught doing the same, So the question here is, what should happen to this learner after doing this?
Sources References | Twitter.com | Facebook.com
Content created and supplied by: Premier-News (via Opera News )