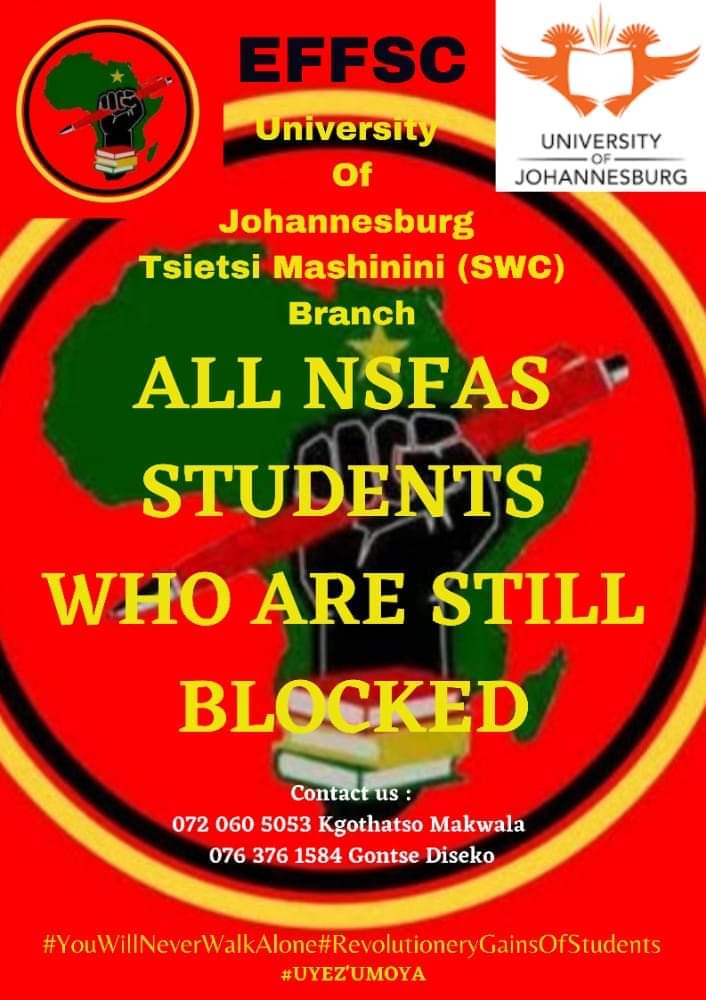 It's frustrating how every year we stress over this, and it's depressing how UJ is so ready to close registration early yet 80% of the students ain't registered. We honestly calling for an extended registration period.
Universities like UJ increasing fees in the middle of a pandemic guys. And then having the nerve to expect NSFAS students to sign an agreement of debt to register, I thought education is free now.
It's Hard being a student. Having to stress about registrations every year. Registrations are closing in a couple of days and Most of the students haven't registered. We plead with @go2uj to atleast extend the registration period.
I can't think of anything as frustrating as being blocked by the UJ finance department due to outstanding fees that are yet to settled by NSFAS.
Returning students waiting to be unblocked by NSFAS at UJ are being told to register before they run out of space, RETURNING STUDENTS? Registration is closing in less than 2 weeks and they are left playing the guessing game with NSFAS and UJ, it is such a difficult time for students who are looking forward to enroll at UJ.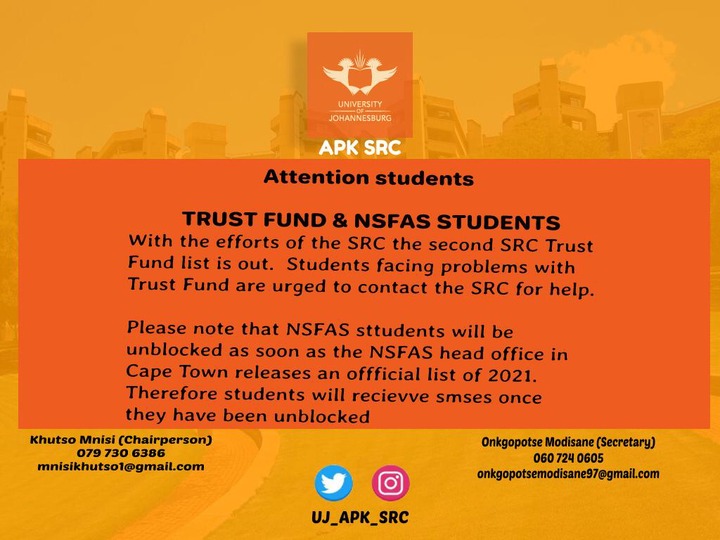 Content created and supplied by: Cleon (via Opera News )