"Public universities in Norway do not charge students tuition fees, regardless of your country of origin. This is a way to obtain a free degree at a quality university."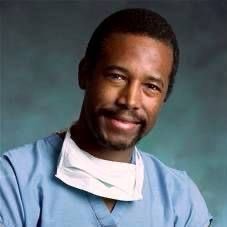 A doctor has opened up and also dhared some important information that can also change lives. Many have appreciated the information and also shared and retweeted this.
"Just incase you want a quality degree with zero tuition fees, pls consider Norway. Nigerians pls tell others." The man has also explained and also further shared that it does not not matter on which country you come from.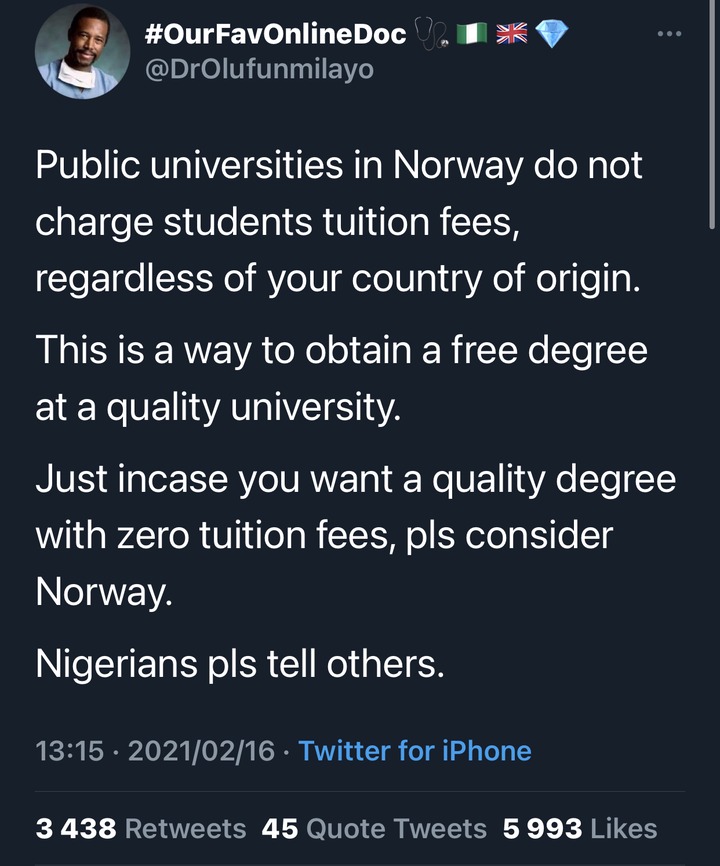 He further explained and also told Nigerians to share the word. Which is also a way of helping on and also assisting those who cannot afford tuition fee. This was sharwd by Doctor Olufunmilayo. 
Link to the post and also comments- https://twitter.com/drolufunmilayo/status/1361635233754451972?s=21
@Dareka, "Tuition is free, but you will pay for accommodation, text books, and few minor things. It is cheap but not entirely free. Visa fee isn't too expensive either"
@Seira, "You don't have to understand their language to study there. They speak English pretty well too Although tuition is free, you'll need to pay semester fee, text books and accommodation. Also, you need to write IELTS and score 70. Not all courses are taught in English so make sure"
SOURCE: SOCIAL MEDIA TWITTER
Content created and supplied by: LeratoHopeSerole (via Opera News )