Source:Facebook.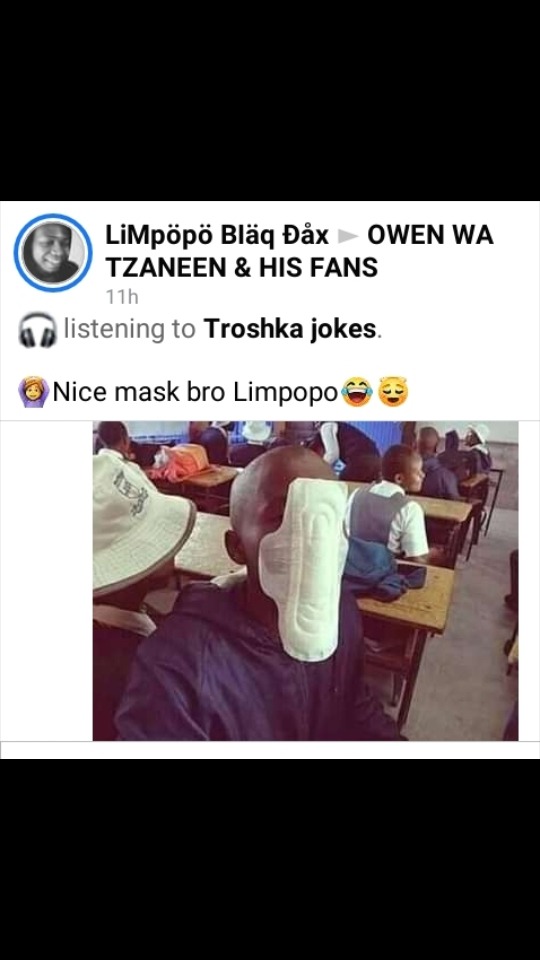 Photo:Facebook.
There is a certain picture circulating in the social media that illustrating that a little boy wearing a sanitary pad as a dust mask at school. This pucture has grabbed attention especially at school. Leaners along with the teachers were verbally amused after detecting that.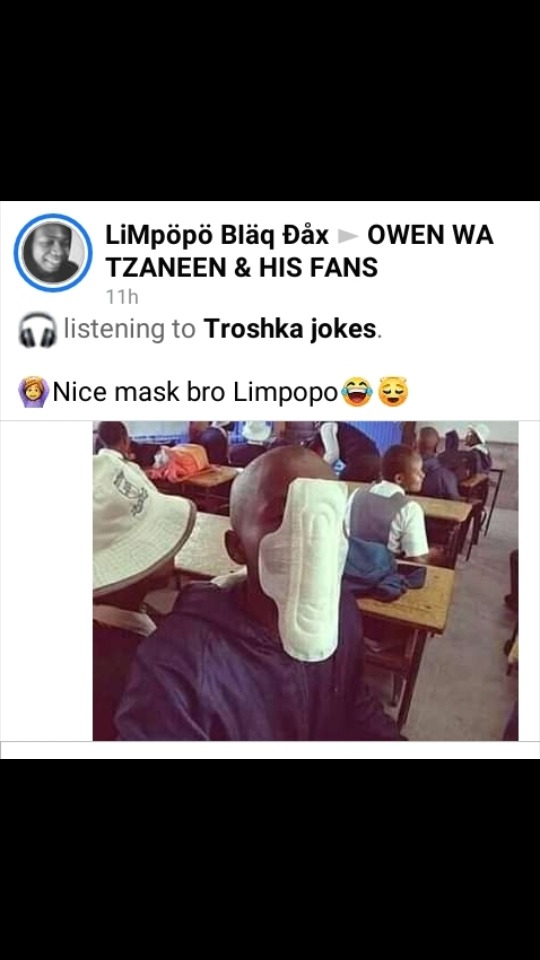 Photo:Facebook.
As we can take a look at this boy he really seemed to be younger to point a point where he could recognize that he's wearing a sanitary pad, we hve no idea perhaps his parents did not consider him when leaving his home to school.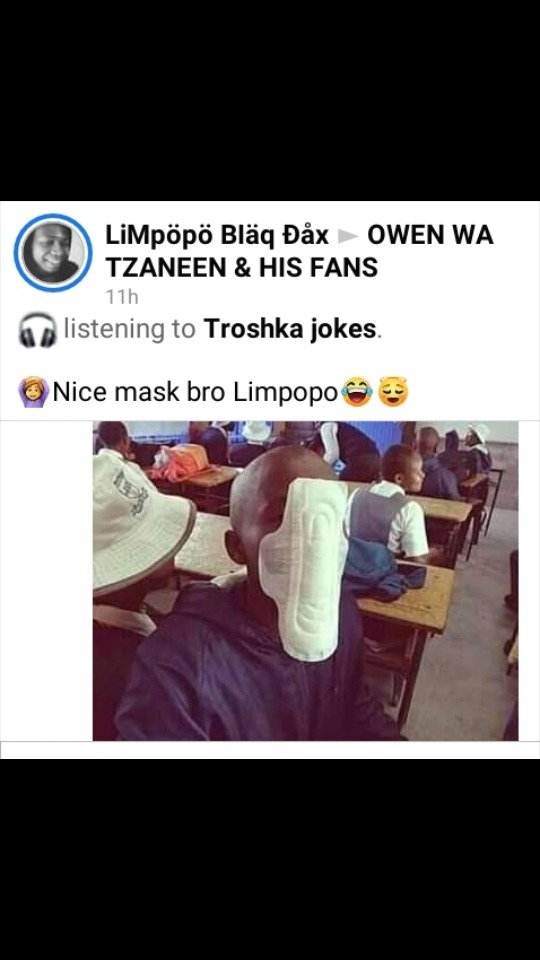 Photo:Facebook.
On the 15th of February 2020 some of the learners are ought to re-open the schools, so which result that all parents are entitled to take a look at their children before they could go to school, since the world is facing or experiencing the covid 19 pandemic.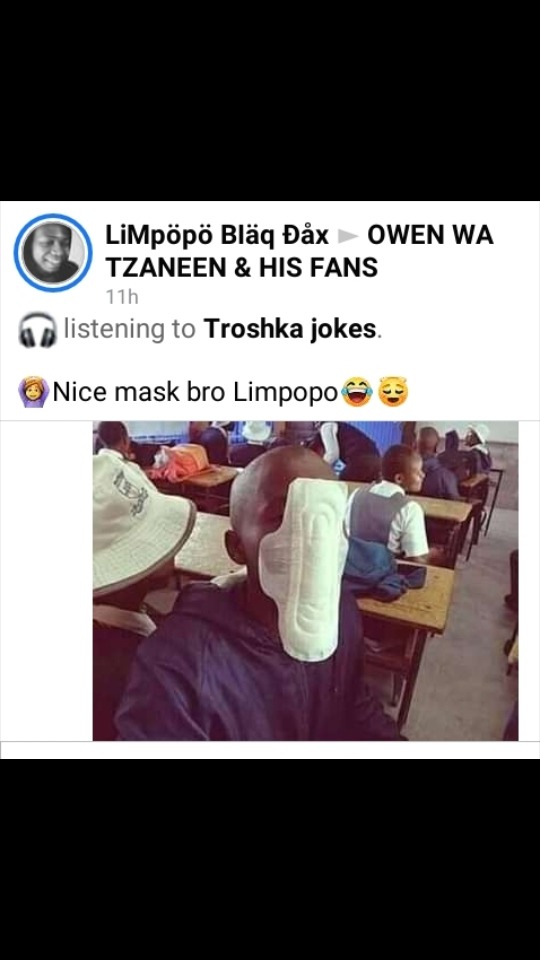 Photo:Facebook.
Teachers or Education are as well required to fully follow the entire process of covid 19. Leaners are actually having a problm misleading orders or ignoring the protocol and it them for granted.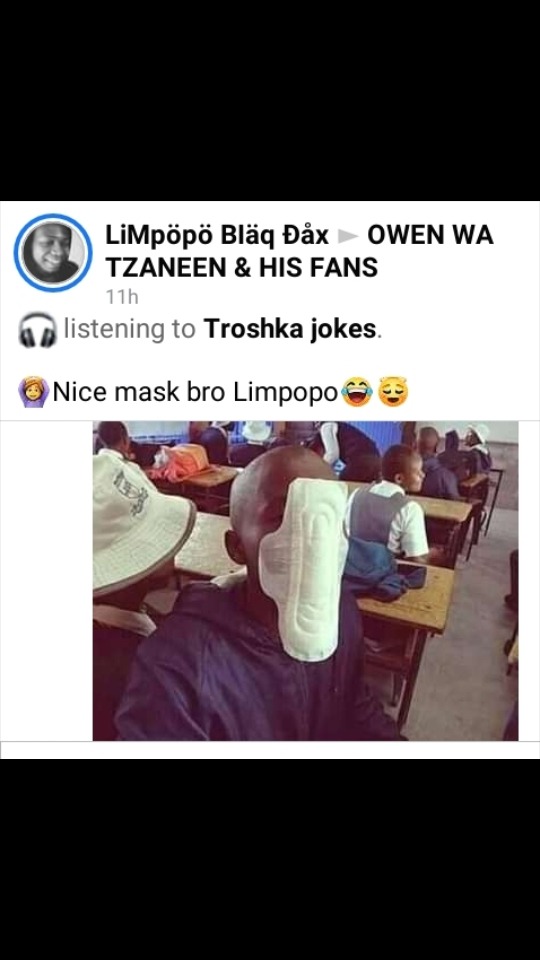 Photo:Facebook.
This is one of most major problems we do encountered at schools, this picture above can be the main is reason why learners at school lose concerntration. A boy has deliberately wore sanitary pad and his classmates are no longer focusing at the teacher but focusing at him.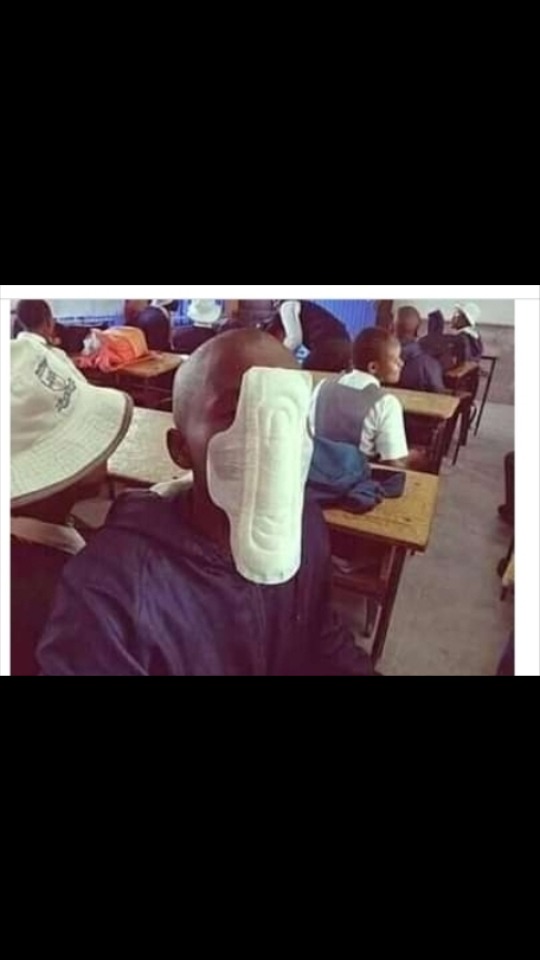 Photo:Facebook.
Teachers along with the school senior members are also entitled to bear in mind that when a children begins ensure bad behaviour should be penalized and call their parents for discipline.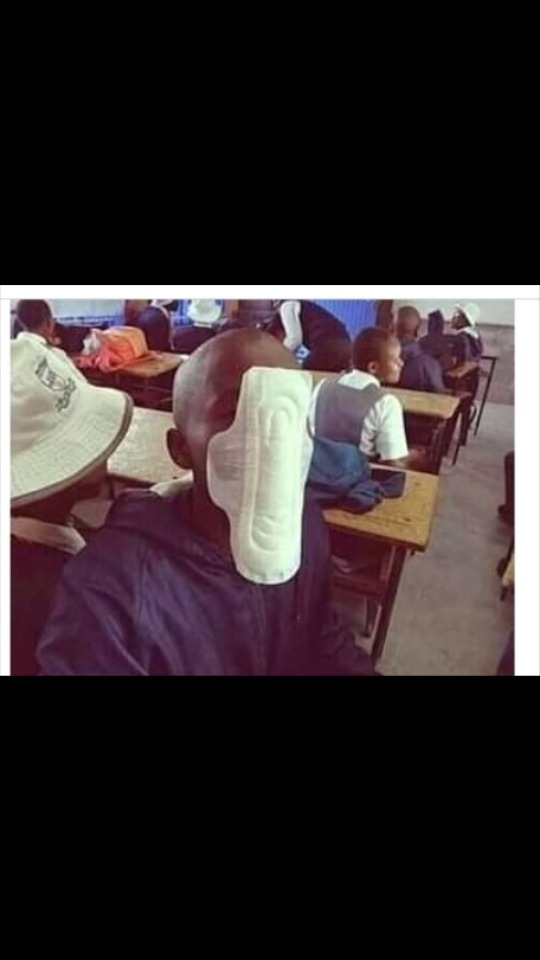 Photo:Facebook.
Let's cooperate to minimise the spread of the covid 19 pandemic.
Kinly share, like and comment.
Content created and supplied by: Tebogo98 (via Opera News )