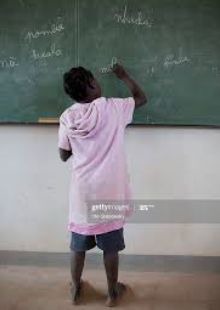 That education is key to the social, cultural, political and economic survival and progress of any nation is indisputable. Conversely, the denial of the same is as destructive to society as lethal weaponry. In view of this fact, the late Nathan Shamuyarira of Zanu pf had the audacity to publicly announce that Ndebeles could be destroyed by denying them education. This would be additional to the massacres which claimed thousands of lives in Matabeleland and the Midlands. 
Although the man died some years back, his reckless, utterances, laden with tribal hate are at work, being implemented religiously, by the men and women on whose behalf he spoke.
Quoting a part of the Grand plan of 1979 on language; Page 9
 *"Language*
 *The Shona language has regained its dominant position in our society. It has become the lingua franca of Zimbabwe in the public sector particularly in government departments such as the army, police, hospitals, schools, immigration, customs, throughout the country. One can now authoritatively demand service in the Shona language, even conduct telephonic conversation anywhere in Matabeleland without any need to apologise for the use of Shona or without the burden of having to speak Ndebele. National ZTV is completely Shona and does very well to promote and de velop our language. This is as it should be since Zimbabwe is a Shona Nation. We should not give room to the languages of the invading groups because our intention is to culturally fracture and dislocate them. Let us be reminded that language dominance aut omatically creates many opportunities such as employment which occurs according to the language spread. Shona speakers are now everywhere, in every corner of the country not as vegetable vendors but holders of influential positions. This occurrence is not accidental and the doubting Thomases better get this point straight because it cost careful planning. Ndebele children now realise that ignorance of Shona is a serious handicap and have, therefore, slowly but surely grown to accept the inevitable relegatio n of their own language to an insignificant and parasitical second class means of communication restricted to their homes or play in the streets. Ndebele can only play a translational role in Zimbabwe and nothing else beyond this passp ort, newspapers etc.* 
As anywhere else in Mthwakazi, education in Silobela in the Ndebele territory of the Midlands is at stake. Early this year, our MRP team had a tour of the schools in the area, and the discoveries were a pill, too bitter to swallow. At the two Donsa Primary schools, that is, Donsa 1 Primary, and Donsa Dam (2) Primary, an estimate of 70% of teachers were Shonas. The areas are isiNdebele speaking.
Over the weekend of the 21st of Nevember 2020, the team revisited the area as a follow up on the recommendation to have these Shona teachers redeployed elsewhere in Mashonaland to pave way for Ndebele teachers whom junior learners can understand better. Nothing has been done to that effect.
At Donsa 1 Primary, where the School Head is a Chivengere from Gobo, the two lady teachers with whom our team spoke, admitted their inability to speak isiNdebele properly, saying that instead, it is the learners and parents who are teaching them the language.
 Honestly one fails to understand the criterion that informed the deployment of these teachers to Silobela area. Those in charge of deployment know it very well that Donsa is a isiNdebele speaking community. Why then deploy Shona teachers there? Does this mean to say there were no Ndebele teachers who could be assigned to those schools? Far from it!
Against the norm, the learners have suddenly assumed the role of teacher. Who then, between the teachers and learners should be paying tuition? In this case it is the teachers, because they care being taught the language by their pupils and parents. 
The effects of what is happening at Donsa schools are destructively far reaching. Learning isiNdebele as a language is not only a matter of knowing how to read and write correct spellings. It is there that a great deal of societal values, cultural aspects, and the whole range of Ubuntu are inculcated in the growing learner. How then, will these essential components of Ubuntu be embedded in our children who are in the trust of educators who are foreign to our language, customs, values, and expectations as society? 
These are the same teachers who misguide learners, misrepresenting historical facts. Our children are taught, for example, that King Lobhengula sold the country, that Joshua Nkomo was a coward, that Ndebeles are foreigners to Zimbabwe, and so forth by these teachers. This is what they are deployed to Mthwakazi schools to teach. They are deliberately sent here to capture the minds of our young people in the pretence of educating them. In the end, our children get to think highly of Shona people, while they suffer severe low self esteem themselves. They get to perceive Shona as a better and acceptable language, while their own is looked at with disdain. This is what Shamuyarira, in the actual fact wanted.
In terms of educational performance, Matabeleland North and the parts of Midlands under which Donsa falls have become synonymous with a low pass rate. This is not surprising at all, given that children are taught in the language they don't understand. They are taught wrong staff, especially in the area of language. Consequently, some fail to secure places at higher institutions of learning, and someone will say Ndebeles are not educated, yet they are failed by the system outlined in the 1979 Shona Grand plan.
At Donsa Dam primary, the only Ndebele speaking member of staff our team found was one Mr Ndlovu, who was the School Head. Following an accident he got involved in, and subsequent transfer, he has been replaced by a Shona Ndhlovu from Gokwe. Only one lady who teaches an ECD class, and paid by the parents is isiNdebele speaking. The rest are Shona. Why is it so in a predominantly Ndebele community? The grand plan is at work.
As MRP, we cannot afford to normalise such an abnormal trend. We shall soon be embarking on a clean up campaign that will see our schools freed from teachers whom the Zanu pf controlled Public Service Commission deploy without regard to the welfare of our learners, and the future development of our society. We will get rid of them all, from the least to the highest office holder until order is effected in our schools. We sternly warn Shona teachers to desist from teaching our children in Shona language. If there are concepts they don't understand, let them be explained to them in isiNdebele, or any of our languages, not in the language of our oppressor.
Among the MRP members who toured Donsa were Cdes Partone Xaba, the Party's National Organising Secretary; Lovemore Bheshulomziki Nkomazana who is Midlands Provincial Organiser; Prince Bhadlaza Moyo from the Elder's Council; Nqgabutho Moyo who is Midlands PEC Chairperson, and Mrs Nkomazana, leader of the Women' s League in the Midlands.
For Peace and Justice in our Lifetime
MRP Department of Education, Science and Technology Development.
Content created and supplied by: Nomsie (via Opera News )